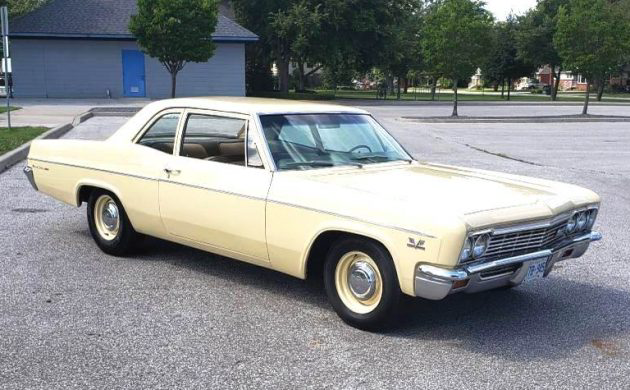 These days, the body color steel wheels and low-buck "dog dish" hub caps often accompany a giant tire-roasting engine, but no one would have wanted to cruise the town in this plain-looking Chevy it its day. The Bel Air trim level, top of the heap in 1957, slotted in just above the bare-bones Biscayne in 1966, and below the sport Impala and top-line Caprice. The "2-door sedan" roof line with its B pillar or "post" would have mostly appealed to those who wished to go through life without being noticed. This running and super-clean 1966 Chevrolet Bel Air in Windsor, Ontario, Canada, will definitely get noticed when the driver drops the hammer on the 396 cubic inch big block V8. The listing here on Detroit Craigslist asks $31,500 (presumably USD) to make it yours. Thanks to lov2xlr8 for some details, and thanks to reader Pat L for spotting this sedate-looking sleeper.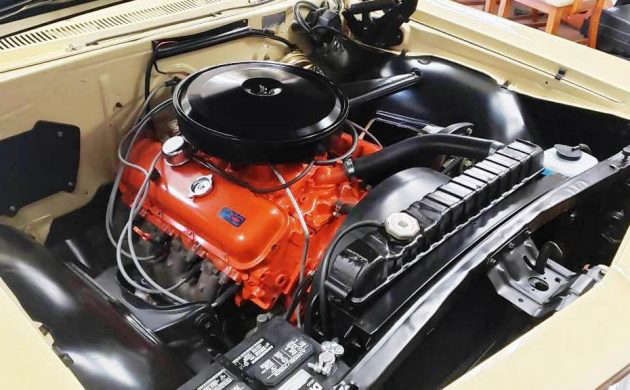 Pop the hood an you realize this is one fully-restored ride. It would be a shame to sully this museum-quality engine compartment with actual driving, but I'd have to take that risk. Judging by the listing's avoidance of topics like originality and documentation, we must assume this Bel Air came with a more pedestrian engine, but the fit and finish certainly pays tribute to a factory esthetic. Regardless, the motor is said to make about 400 HP today, and probably delivers an even higher torque number.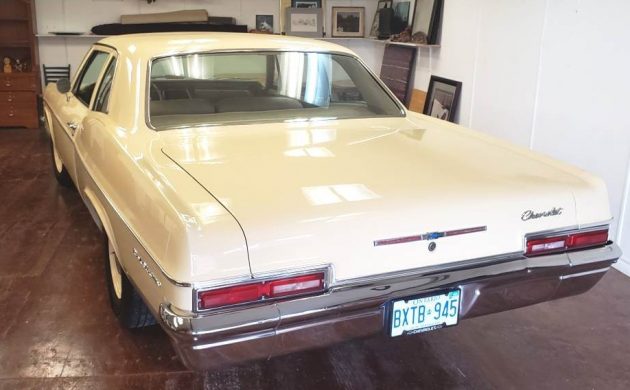 The Chevy uses GM's sturdy 12-bolt rear end with aggressive 4.10:1 cogs to get this full-sized beast off the line. Those tires don't stand a chance. The TH400 three-speed automatic handles gear-changes, and should do a fine job, though a four-speed would take this car over the top.
The bench-seat interior calls to mind my old '66 Dodge Coronet and a host of other contemporary sleds. Nothing here suggests anything but a polite trip to the grocery store or church on Sunday. Only the Flowmaster exhaust or a blip of the throttle will disrupt that illusion. Have you owned a boring-looking "sleeper" that punched above its weight?