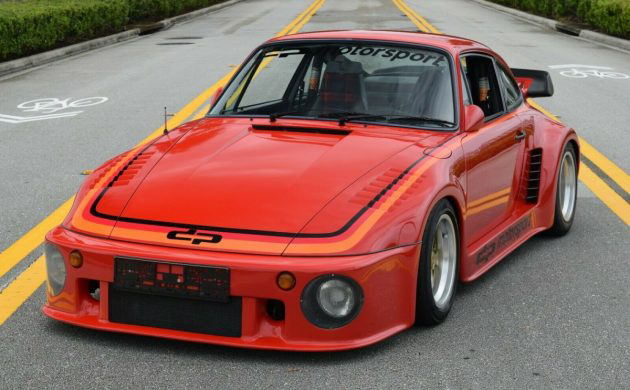 Few tuners are more entrenched in a specific period of automotive style and design than DP Motorsport. If Tubbs and Crockett were Porsche guys and needed some upgrades, I'm fairly confident there'd have been an episode documenting their field trip to DP Motorsports headquarters. This example is both a styling and performance powerhouse, featuring seemingly the entire catalog of DP-branded upgrades that an owner could throw at a Porsche in 1979. Find this turbocharged 935 here on eBay with a Buy-It-Now of $290,000 and a fascinating history file.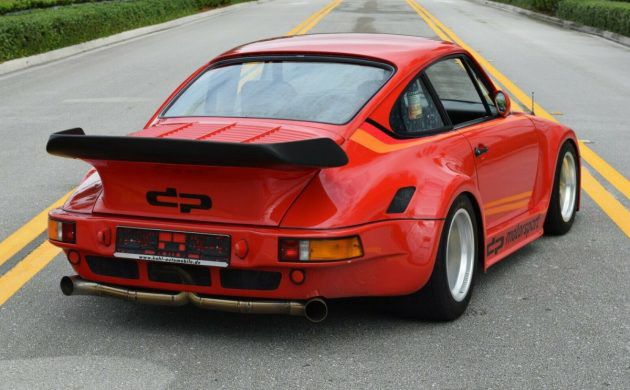 Like many other limited production sports cars built by an aftermarket company, this 935 was a custom order. What started out as an already brutish 930 was handily upgraded at the behest of Le Mans race car driver Ernst Kraus, who wanted to create a Porsche that could live on the street but deliver the type of performance he had grown to characterize as normal based on his day job. DP Motorsports received the 930 as a new car, and perhaps the most drastic change is the adaption of the 935 bodywork used by Porsche and Kremer in their FIA and IMSA campaigns.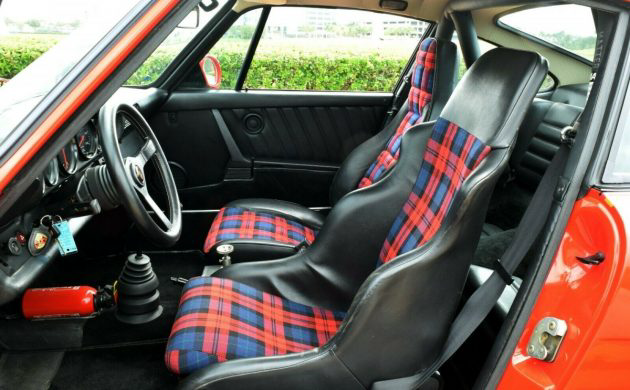 The interior was also upgraded with the sort of period-correct parts that many German car enthusiasts salivate over today. The deeply bolstered Recaro (or possibly Scheel) seats feature a custom tartan cloth insert, and still appear to be in mint condition today. A three-spoke steering wheel and fire extinguisher have also been added, and the transmission was upgraded to a dogleg 5-speed and limited slip differential. The interior is extremely clean, and with only 33,000 original miles, it's clear that this 935 was preserved for special drives and fair-weather-only conditions – as it should be.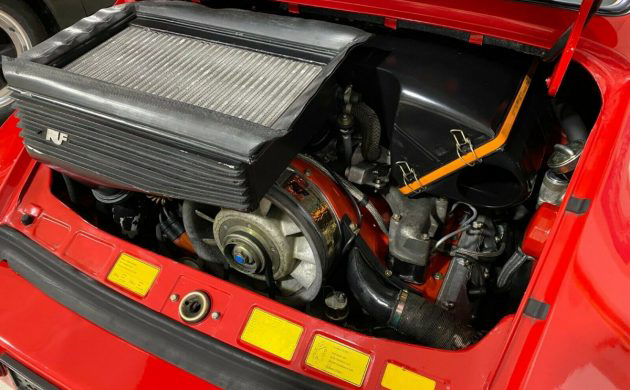 The seller notes that the 930 was upgraded with a RUF-tuned "Powerpack," which was effectively a basket of snakes throw into the engine compartment and told to run wild. More seriously, RUF is the predominant Porsche tuner and the brand most closely aligned with the factory, so you can bet the upgrades were executed to a high level. Other enhancements include a RUF intercooler and airbox. There's not a single part of this DP build that a Porsche enthusiast wouldn't want to see on their own car, but it's safe to say this 935 is unrepeatable – and the installed parts all but impossible to find.