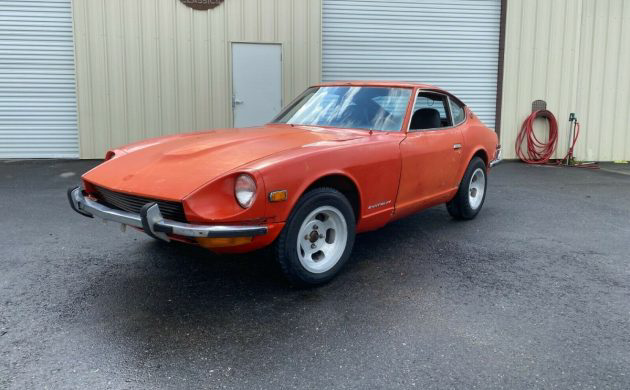 Bidding ends Friday evening for this driver-quality 1973 Datsun 240Z, which is listed for sale by a Georgia-based Datsun Z-car specialist. While the true Series 1 240Zs have taken off and aren't coming back, you can still get into a non-Series 1 car for very reasonable money. I'd say the later 240Z makes a lot of sense for a project car as it will likely always be carried upwards by the earliest models, and has all of the same eyeball appeal that makes those first-generation cars so popular. This 240Z is largely rust-free but does have some issues that the seller discloses. Find it here on eBay with bidding up to $8,700 and no reserve.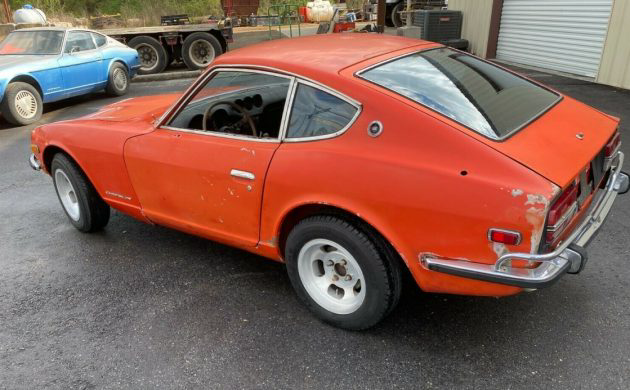 I've actually always thought I'd meet the proprietor of this Z car specialist, as we had several Datsuns of this vintage for sale on the property in North Georgia I'm helping to clear out. The seller's business model focuses on not only selling whole cars, but also the many desirable parts that can be removed from cars that are too far gone to save. Regardless, our paths never crossed, and I've since sold all of the Zs we had on the premises. This car is right in the sweet spot of being rough enough that it won't go for big money, but it's not so far gone that it doesn't sense to restore it. Quite the opposite, as the engine is healthy and the rust is very manageable – at least by vintage Z car standards.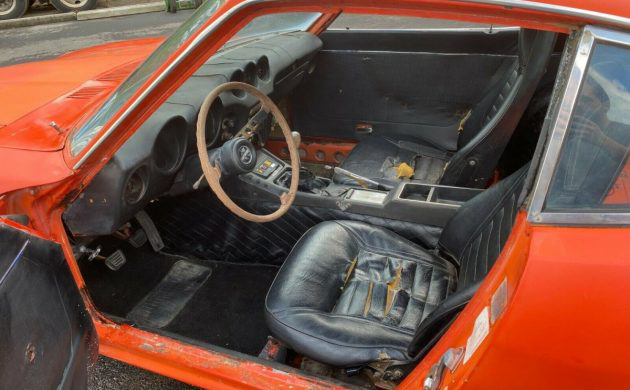 The interior is tired, with seats that need fresh upholstery and a heavily cracked dash. Both of these flaws are fairly typical for unrestored cars that haven't been locked inside like trophies for the last few decades. The seller notes this particular 240Z resided in California and Arizona most of its life, and has only been in Georgia for a short while. Many of the typical trouble spots in the body are intact on this example, including the spare tire well/trunk floor, battery tray, and tool box area. The actual rust issues this car does have are concentrated in the driver-side dogleg, rear hatch plate, and rear corners, along with the floor pans. The seller recommends replacement of the floors, which they have in stock in their parts inventory.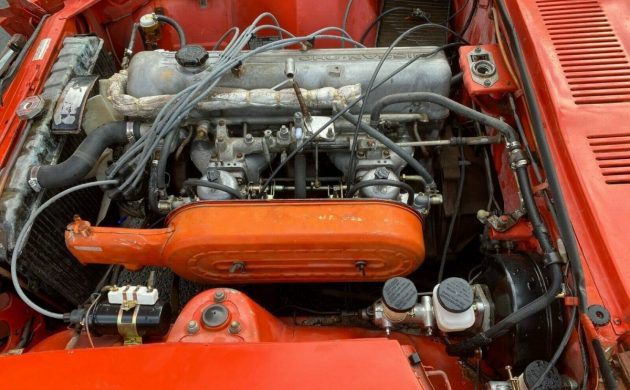 The engine is the numbers matching L24 block with E88 head, which doesn't always happen these days on early Z cars. More than a few of them have had their original drivetrains swapped out with larger engines from the later 280ZX by now, especially cars like this that appeared to be a tired, used example of a once-great sports car before collectors started paying attention. So, the fact that this Z car has survived relatively unscathed with its original engine that still runs makes it a fine choice for a restoration project. Fix the rust, clean up the interior, and service the engine so it doesn't look like the Exxon Valdez hit your driveway, and just enjoy it without the paranoia factor that likely accompanies driving a genuine Series 1 model.