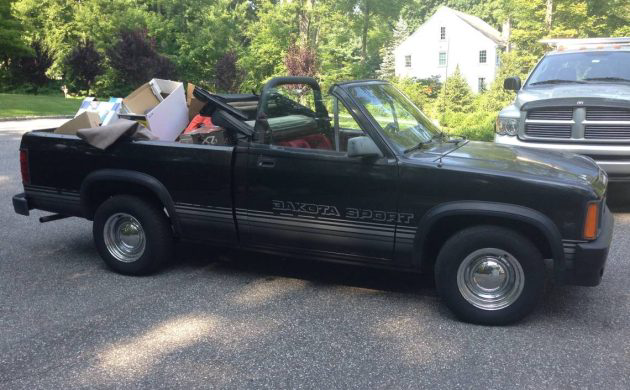 When it comes to summer cruisers, a pickup with a convertible roof if perhaps one of the more unique choices you can make in a vintage vehicle. The 1989 Dodge Dakota pickup is often seen as a preserved specimen commanding a decent price for a pickup, but given this example's roughshod appearance, it's currently offered for the very reasonable price tag of $3,500. The truck is in fair condition and has some needs, but for a semi-collectible beater, it's a great choice for a summertime hauler that won't break the bank. Find it here on craigslist in Fairfield County, near New York City.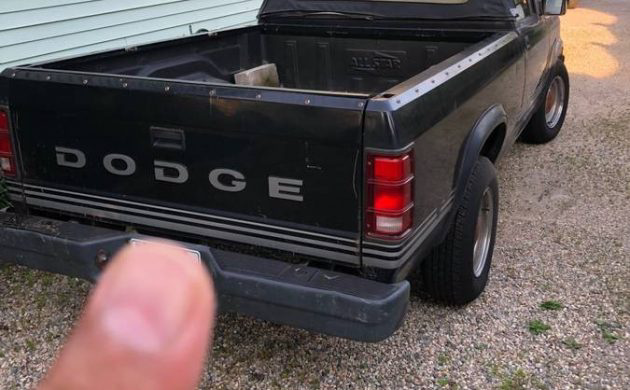 The Dakota convertible was made in limited quantities, and the seller is likely correct that there aren't many left from the original 4,000 that were released. The pickup was novel, obviously, for its soft top construction, but that's one of the big issues with this example: it needs a new convertible roof. As I've learned since owning my first convertible in many years, the roof itself is a huge potential paint point as it relates to additional costs beyond the usual running of a vintage car or truck, but fortunately, it tends to be a one-and-done expense, especially if you're friendly with a competent upholstery shop. The paint is also pretty tired, but that's not a big deal for a truck that's not likely heading to Pebble Beach any time soon.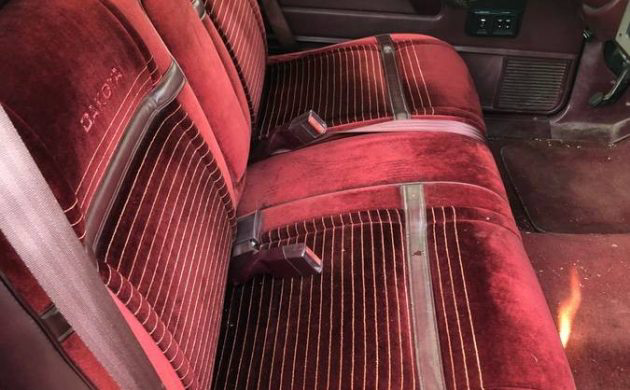 The interior is fortunately in pretty decent shape, especially considering the sun-burnt exterior and a soft top that I suspect doesn't seal out the water as well as it once did. The upholstery is straight out of the 1980s but it's not torn up, and the lack of fading on the bench seat suggests the Dakota hasn't been left outside with the roof off for months at a time. The truck could use a sound detailing overall, but the exterior paint won't be coming back to life anytime soon unless you want to spring for a repaint. The seller reports that the power windows and door locks still work, which are among the very few creature comforts such a truck offers. But for a soft top, the less complexity inside, the better.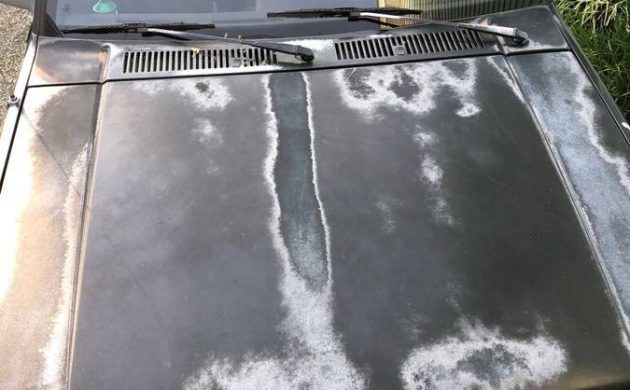 If you can live with the paint and the need to install a new soft top, this truck should return plenty of smiles per mile. The seller has addressed some maintenance, including a new master cylinder, new brake lines, and new fuel lines. Those are repairs that a negligent owner typically won't tackle, and considering it has resided in the care of the same owner for the last 12 years, it seems likely this is one of a few Dakota convertibles left that has simply been driven and looked after as neither a collectible or a beater, but simply a truck someone enjoyed driving every day. Does the asking price seem like a fair deal for a fun summer cruiser like this?
Have something to sell? List it here on Barn Finds!