After sitting in a carport for the past 39 years, it's amazing this Corvette isn't in worse condition. It's clearly been modified by a previous owner, it features custom '70s style paint and rims, but the current seller states that the frame is solid and in good shape. Given that it's been parked out in the open in Seattle, Washington that's quite surprising, but it does look good in their photos. The engine sadly isn't correct and doesn't run, but the seller believes the top end of the engine is original to the car. If that's the case, this is a desirable dual quad 4-speed equipped car! Take a closer look at it here on eBay where it's being offered in Boring, Oregon with a BIN of $32,000.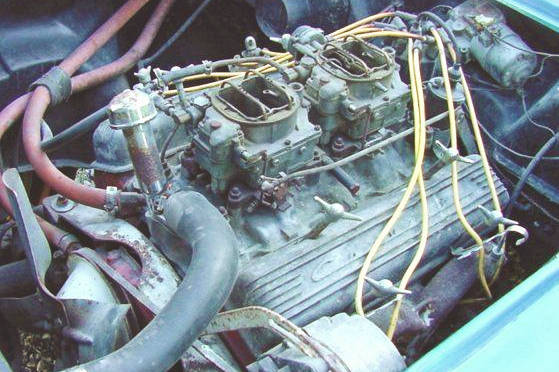 In '61, the Corvette was offered with several versions of the 283 V8, ranging from a base single 4 barrel carb with 230 horsepower up to a 270 horsepower dual quad setup and even a 315 horsepower fuel injected option. The engine that is currently sitting in this engine bay is a 327, so clearly it isn't the original. The seller hasn't checked the number on the top end, but states that it has double hump heads and dual quads mounted up. The heads are a bit of a conundrum, as these were only strapped to fuelies. While it's possible that this originally was a fuel injected car, many were swapped to carbs, but chances are they were installed when the engine was swapped out. A closer look at the numbers on the heads are definitely in order and might give a better idea of this car's story.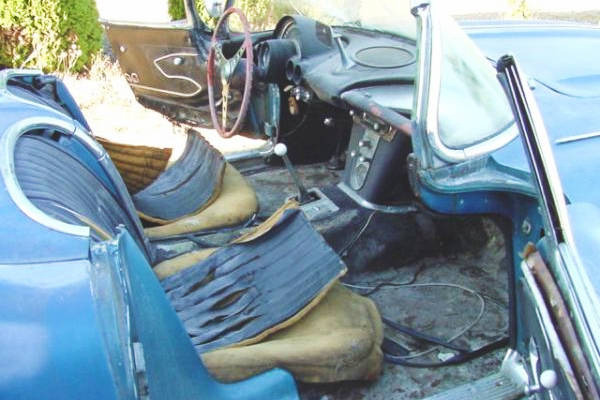 For having been parked in a carport with the top down, the interior is surprisingly intact. Obviously, it's going to need a full restoration, but it's complete so at least you know where things go. The more I look at this car, the more I want to know the story behind it. Someone put a lot of work into this car at one point and clearly liked to go fast in it.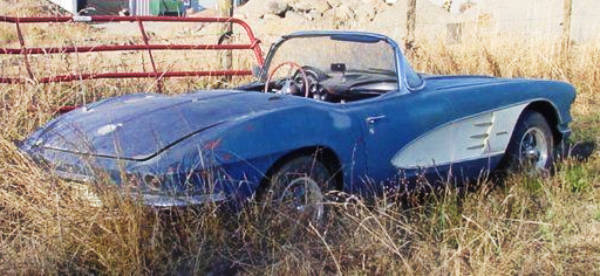 Whether it was originally a base model or a dual quad car, this Corvette deserves to be saved. Given how much has already been changed, I think this would be the perfect for a custom route. The 327 doesn't turn over, so why not pull it out and rebuild it with high performance internals? With the dual quads and double hump heads, it wouldn't be hard to make this one fast Vette! While I know what things I would want to do with it, I'd love to hear what you would do with it.