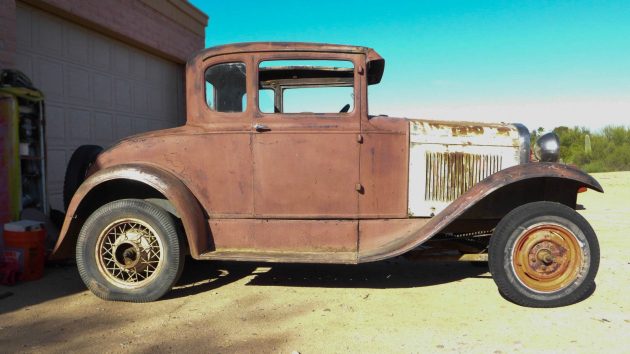 It's hard to believe how successful Ford Motor Company was in the early-1900s. The Model T was such a runaway success that it was truly life-changing for a few million people who bought their first gas-powered car. This 1930 Ford Model A Coupe is one that represented the next car in line for Ford, the Model A, or A-Model. This one is listed on eBay with a Buy It Now price of $6,250, or you can make an offer. It's located in beautiful Tucson, Arizona, where I should have moved after high school (not bitter).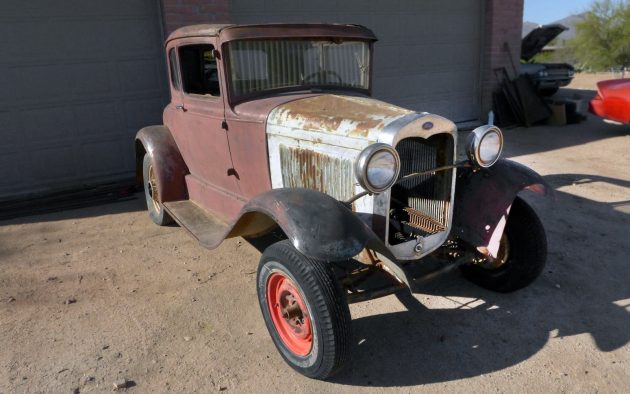 Every time I see a car like this I think of (fake) TV reality shows. It's a rare, rare person these days who would buy this car and restore it back to original specs. With almost five-million Model A Fords sold between 1927 and early-1932 it seems like there would be more than enough of them left to mess with, but they're still rare, especially this model.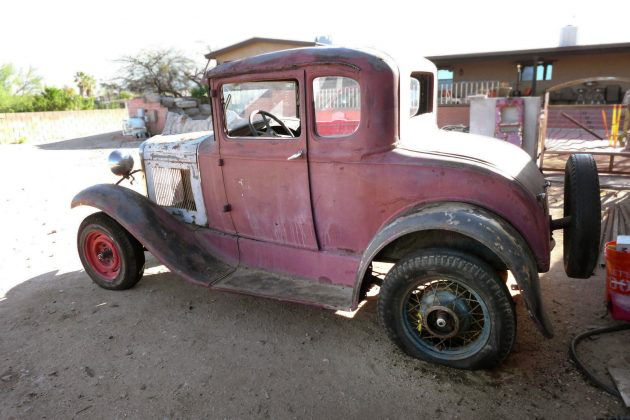 The body on this car looks very good for being almost nine decades old. The seller says that it was owned by one family for 60 years! They say that there "is one spot of rust on the drivers side, lower quarter panel.  The rest of the body, is virtually rust free."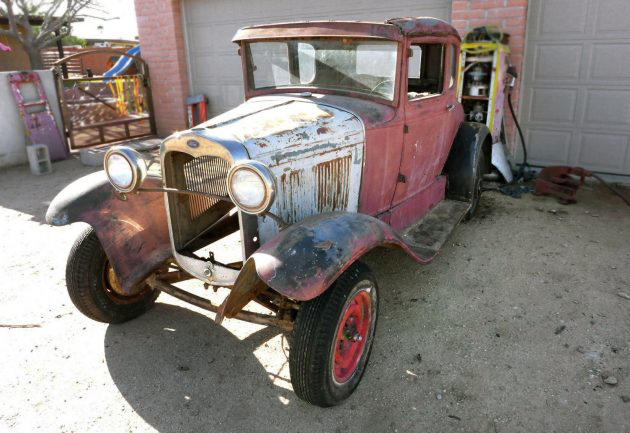 Does this car have an engine?! They don't mention one at all in the ad and it sure doesn't look like it in this photo, maybe that's how the price is staying semi-low and it isn't sold yet? Hmm.. interesting development. There should have been a 201 cubic-inch inline-four with around 40 hp. The only hint at there not being an engine, other than the next photo of the interior, is when the seller says, "I've been around hot rods all my life, & you don't find bodies this nice."
And, this interior photo confirms it: no engine! That's unfortunate, but we all know that there'll be a V8 in there in this car's next life. Hopefully a Ford V8, but who knows. Prices are all over the map for these cars, from a few thousand for an engineless project Coupe like this one to double this price for a nice tudor sedan to ten times or more this price for a restomod with a modern drivetrain, vintage AC, a custom interior, and all the goodies. Is this one reasonably priced given its body style, condition, and not having an engine?