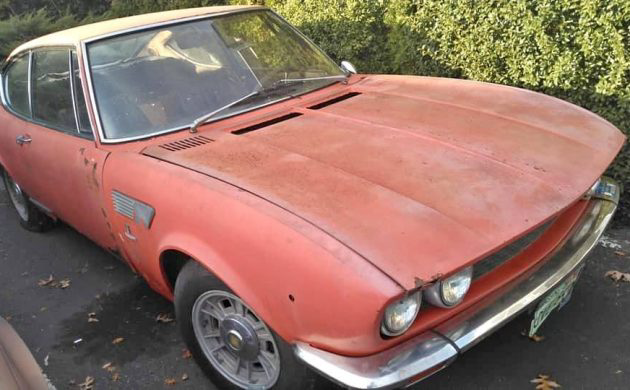 Fiat's 2000 Dino has long been considered a cheap entry into Ferrari ownership, owing to its Ferrari-built powerplant. This example is a major project, needing rust repair and "complete restoration", according to the seller. There's just one catch: the engine and manual transmission are not included with the sale, only offered as part of a separate negotiation. The seller contends that despite the rust, it's a complete example and deserving of restoration. The asking price is $4,300 and it's located in Washington State. Find it here on Facebook Marketplace where it's listed in poor condition.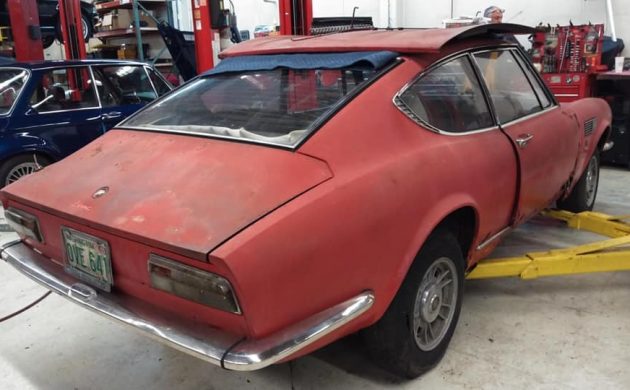 The Dino and its sibling, the Spider, often times show up for sale as cheap projects. I can't explain it, but if it's not been previously restored, they are almost always basketcases. They can be purchased quite cheaply (like this car) despite its obvious Ferrari lineage. My assumption is that because of the Fiat badge, these cars quickly became cheap, discarded projects by the third or fourth owner who decided the exotic powerplant was too costly to maintain. That, or the fragile Bertone-styled body and its tendency to rust led owners to park the Dino in the garage or alongside the garden shed, letting it continue to rot into the ground.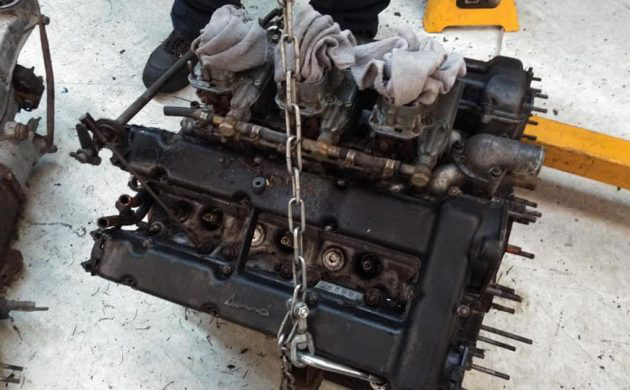 Now, the engine is obviously the reason you aspire to own a Fiat Dino. The engine is shared with the mid-engined Ferrari Dino 206, which is obviously priced several rungs higher than a Fiat Dino in similar condition. However, a basketcase Ferrari Dino is still worth a chunk of change, whereas you can buy the Fiat-bodied examples for low sums like this one. However, the asking price is only cheap because the seller isn't including the drivetrain with the sale, which is sort of the reason to own one of these cars in the first place. The seller doesn't mention what he's looking for money-wise for the engine and manual transmission.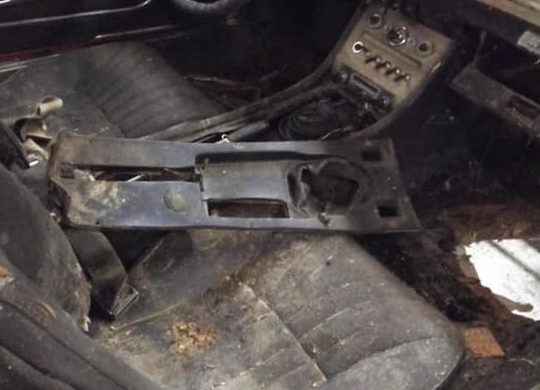 The listing does emphasize that all other major parts are included, from the interior to the differential to the brakes to the suspension. The only way to buy this car, in my opinion, is with the presumed-matching engine and transmission as part of the transaction – otherwise, it's just a very pretty Fiat that needs a bunch of rust repaired. The end result will be a beautiful coupe with a sonorous drivetrain that is shared with one of the most sought-after Ferraris ever made. It's a worthwhile project, but one that will need a committed owner and a savvy negotiator to work the engine and transmission into the transaction for a fair price.