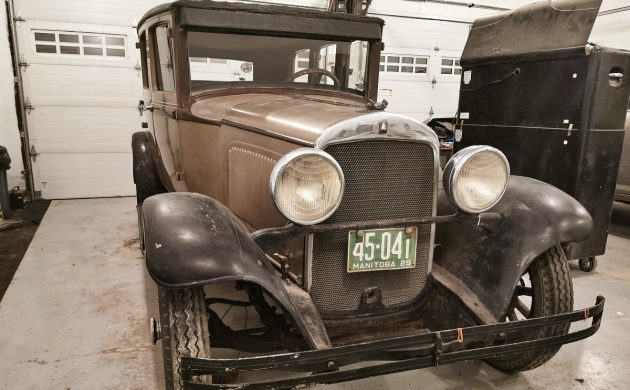 In the seller's words: "Selling a very nice, original 1929 Plymouth Model U, complete with suicide door, clean interior, original paint. The vehicle has been parked covered in a barn for the past 35 years and its time to find a new home. It last ran 7 years ago. It will still spin over freely with a boost but have not cleaned the carbs. This is truly an amazing vehicle to see, and I'm hoping it will find the home of someone special."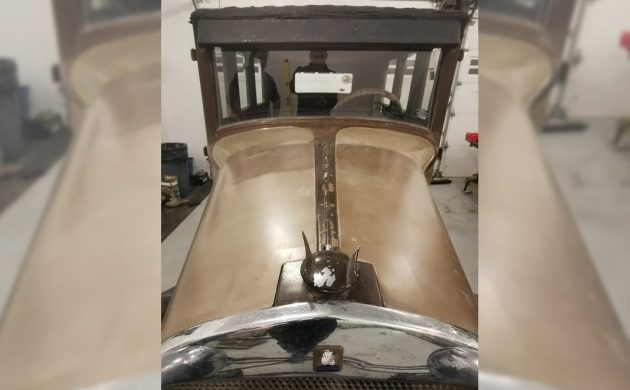 This really does look like a solid example of a rare car to see in this condition. 1929 was only Plymouth's second year in existence and it's said that Henry Ford told Walter Chrysler that he'd go broke if he introduced an entry-level car since Ford and Chevrolet already had that market wrapped up. He was wrong, but, sadly, 73 years later, Plymouth ceased to exist.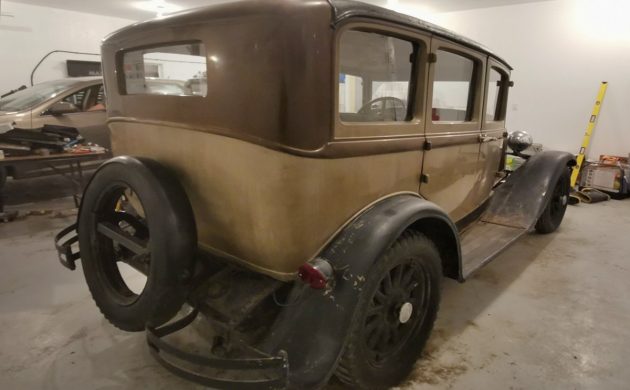 The Model Q came out in 1928 and was badged as a Chrysler Plymouth. The new Model U was available in February of 1929 and it was the first strictly "Plymouth" badged car by Chrysler. Plymouth was somewhat unusual in the low-price class in offering four-wheel hydraulic brakes as standard equipment. You can see the hinges on the rear doors, as the seller mentioned in the opening paragraph, this car has suicide doors.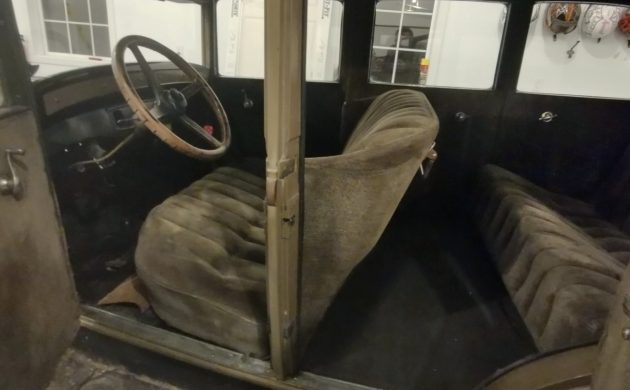 This is the only interior photo but things look pretty good overall. I would hope that the seller could send additional photos to anyone who is serious about the car. I ran across the Gassman Automotive website that shows the beautiful restoration of a 1929 Plymouth Model U Roadster, and their YouTube video showing the pinstriping of a restored wheel and body. Nice work! I know that it doesn't have anything to do with this car but I thought that some folks might like to see a '29 Plymouth Model U being brought back to life.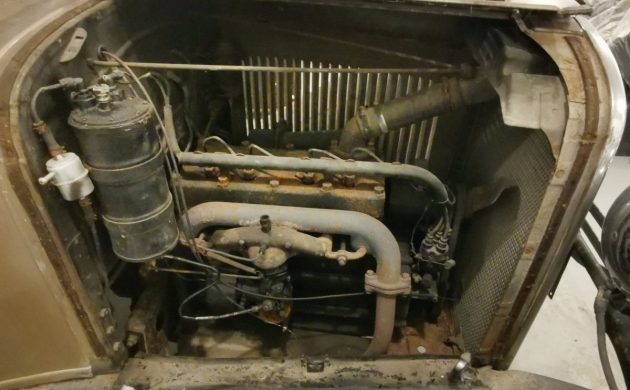 The engine is a 45-hp 175.4 cubic-inch inline-four and it hasn't been started in seven years, but it turns over so there's hope. I'm sure that most Barn Finds readers could have this one running smoothly in no time. Get in touch with the seller on the form below to find out more about this good looking Plymouth Model U, you'll probably be the only one in your neighborhood to have one.
Asking Price: $18,500 USD
Location: Winnipeg, Canada
Title Status: Clean
List your car here on Barn Finds for only $50!
Have something to sell? List it here on Barn Finds!