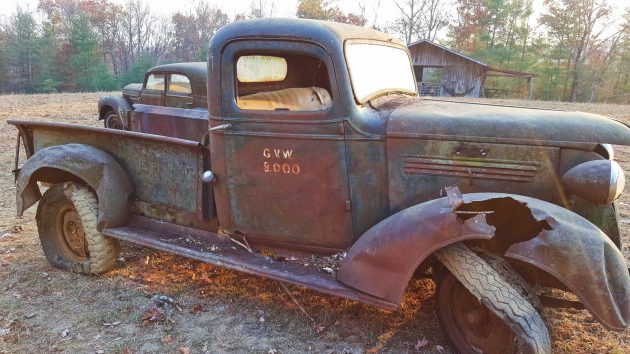 I'm going to go ahead and say it, this '38 Chevy truck has great patina. I know, there are those that hate that word right now. And I get that rust is rust, but this old work truck has a cool look to it just as it is. Now that's not to say that it wouldn't also look good with shiny new paint, but there is just something rugged and interesting about a beat up old truck. Eventually, it will need the rust treated, but I would leave it looking rough while I worked on getting it running and driving. Reader Len S has decided to let this old truck go to a new home, so if you are interested, be sure to message him via the form below.
From Len – 1938 Chevy Truck long bed. The driver's side is almost perfect. There is some rust in the cab corners but solid cab overall. The passenger side has a few dings and rough spots in the fenders but is otherwise solid. The bed has some bent sides panels but is complete: sides, headboard and fenders. The wood is gone and so is the tailgate.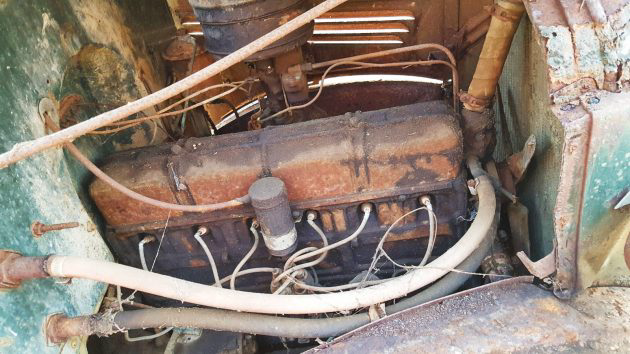 The original motor and tranny are there… both look to be in good condition. The transmission shifts between gears smoothly. The grill is missing but a replica is available online. Patches of rust on passenger side running board. Truck has clean TN title and original key. Looks like it was the original Junkyard Dog monster truck. It will make for a great restoration. Asking $3,000.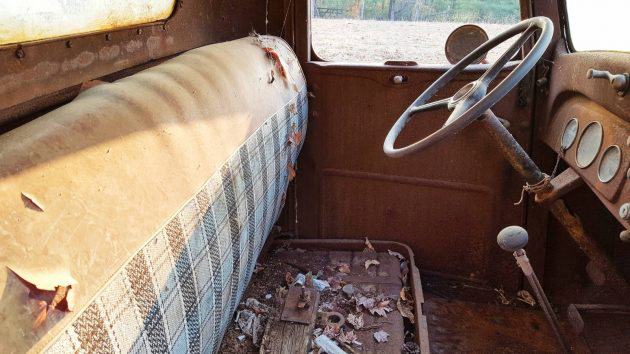 Whether the next owner decides to give it a proper restoration or leaves the exterior as is, it's going to be a cool rig to cruise around it. It's going to be a big project either way, but I think it will be worth the work!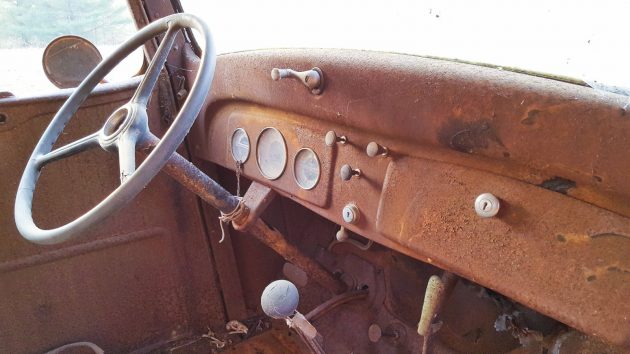 Special thanks to Len for listing his truck with us and I hope someone here gives it a good home (and keeps us posted with what they do with it)! If you have a neat old truck that needs a new home, please consider listing it with us.
Asking Price: $3,000
Location: Crossville, Tennessee
Title Status: Clean