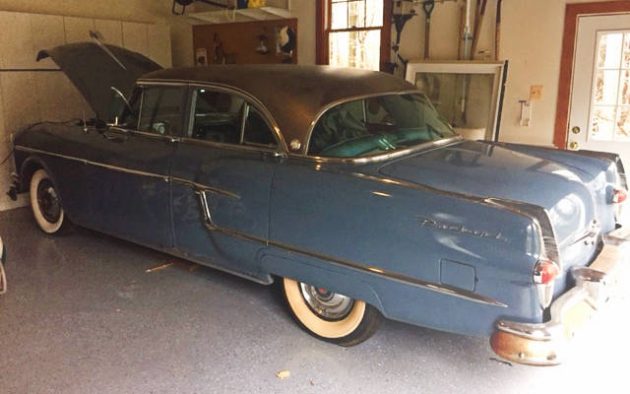 Seller Description: I purchased my Patrician in summer of 2009 while on a business trip to San Diego via a friend of a friend that was using it as his local daily driver until mid-2000. I have all the docs and receipts from the previous owner that go back to 1985 showing it to be a local car up to that point. I left it in San Diego at my friend's barn until December 2014 when I had it trucked to New Jersey. I then put it in the garage and only reg/insured it in June 2015. I barely drove it and even then only around the neighborhood. I have about $11k in receipts over the time period from 89′ to present that includes an engine rebuild of the 359 cu inch straight 8. I only had the radiator recored ($900), rebuilt the power steering pump plus a high pressure hose and also installed a new mechanical fuel pump. I am selling because I just don't have the time or ability to really go over it and make it a driver.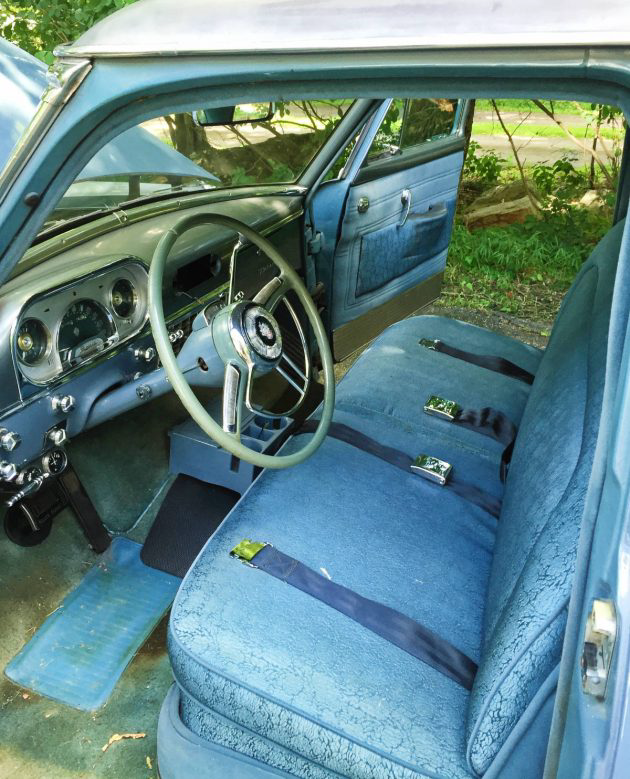 It is almost July and it remains under cover outside on 5″ of gravel after I lost storage in Jan. I put in the 6V battery and after some starter fluid it cranked over and ran well (no smoke even when rev'ed) and starts smoothly on the second turn of the starter afterwards. The power brake pedal has been mushy since January and there is a secondary power steering leak that maybe the rack?? The windows, seat, and wipers do not work as the previous owner told me the driver's back window hydraulic cylinder leaked all the fluid from the system (see picture where it removed the paint).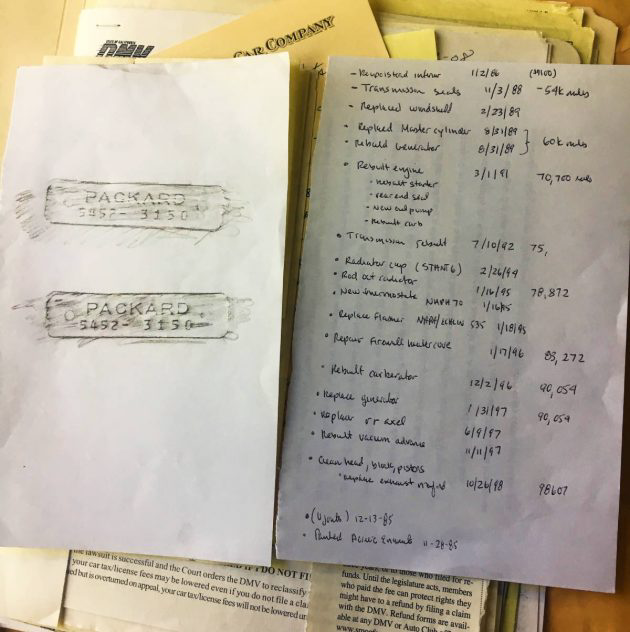 The exhaust is fine and all the running lights, directionals, dash lights and horn work. I have some addition miscellaneous parts plus repair manuals. The paint has a nice shine and it a "15 footer" and the glass is not cracked. The trunk is very clean with matching blue carpet. The radio has been rebuilt but not installed and the power antenna works. Its a solid car in 3-4 condition that I believe with more skill-time than I posses could be good driver. I am a formal sedan/wagon guy and would like to buy something ready for cruising with the kids or just send it out to be worked on…but then that's another summer lost.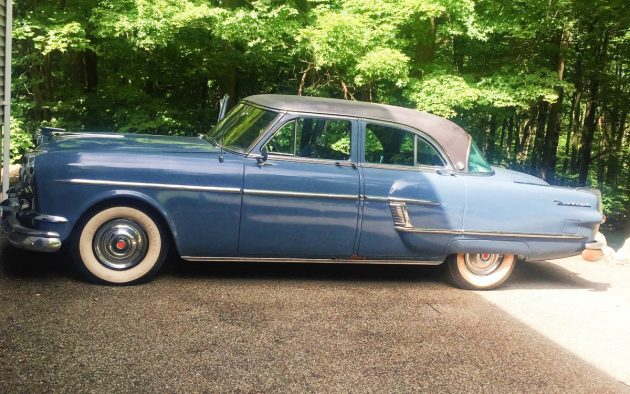 Mark's Packard looks to actually be in pretty good shape as it sits. I think with a couple weekends worth of work, you could have it back to daily driver status. You can find it in Long Valley, New Jersey and Mark is asking $6,400. If you'd love to give it a new home, be sure to message him via the form below.
Our thanks to Mark for listing his Packard with us! If you have a classic just taking us space in your garage, please consider list it right here on Barn Finds!
Asking Price: $6,400
Location: Long Valley, New Jersey
Mileage: 99780
VIN: 5492-3150
Title Status: Clean