It's always a bummer when you find the perfect project, get started on it and then have something happen that keeps you from finishing. Reader Bill C found this 1960 Thunderbird, started restoring it, but due to an injury can't finish it. Rather than let it go to waste just sitting in his garage, he's decided to let it go. It comes with some new parts and has already had a fair amount of work done to it. It still is going to require a ton of work, but at $5,000 or best offer, seems like a decent buy! If you've been looking for a '60 T-Bird to restore, be sure to message Bill about it via the form below.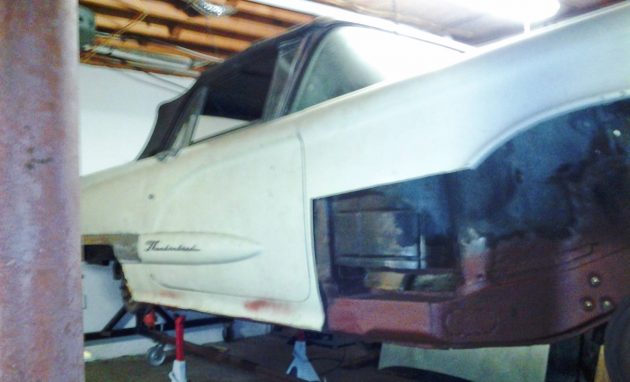 From Bill – 1960 Ford Thunderbird Convertible Project Car. Price includes the following new parts: gas tank, rebuild and recorded radiator, a hydraulic pump for the top, exhaust header, and rear quarters. Bumpers are in excellent condition.  The car is all original with matching numbers. The car was driven briefly before restoration started. The restoration was started and due to injury and family illness, it is for sale.  The price does not include the custom heavy duty rotisserie, but it is negotiable.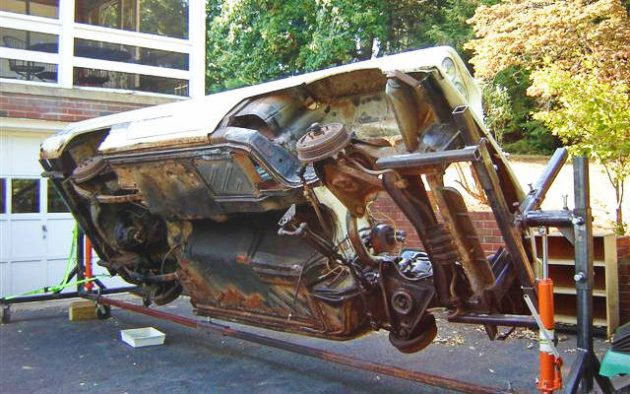 The biggest issue I see with buying Bill's T-Bird is transporting it, seeing as it is currently on a rotisserie. It looks like the suspension might still be attached, so perhaps you could remount the wheels and get it rolling. Otherwise, your best bet will be to work out a deal that includes the complete rotisserie, as you should be able to roll it onto a trailer if you are careful.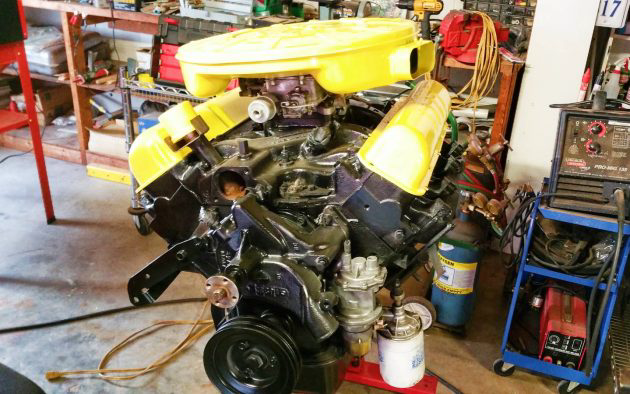 It looks like the engine has already been gone through and is ready to go back into the car. There's no word on whether this is the 352 or the 430, but hopefully Bill can tell us a bit more about the engine and what all was done to it.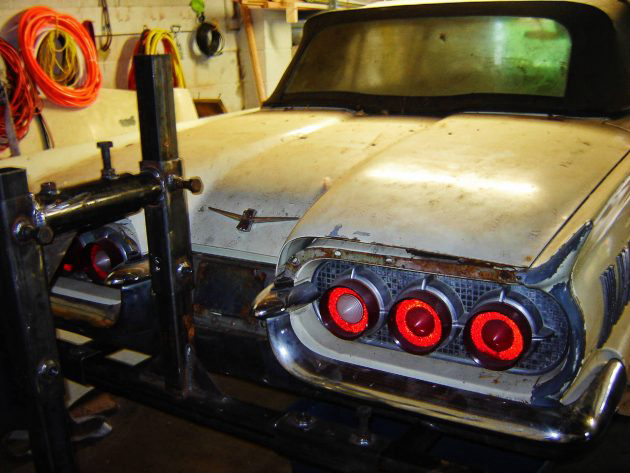 While it is going to be a big undertaking, it is kind of nice being able to see what exactly you are getting yourself into. There is clearly some rust to deal with, some of it has already been removed, but having it on a rotisserie will definitely make fixing it an easier task. So is this the kind of project you would want to undertake?
Special thanks to Bill for listing his Thunderbird with us! Let's find a good home for it. And if you happen to have a stalled project that needs to go, please consider listing it with us!
Asking Price: $5,000
Location: Charlottesville, Virginia
Title Status: Clean
Mileage: 96,008