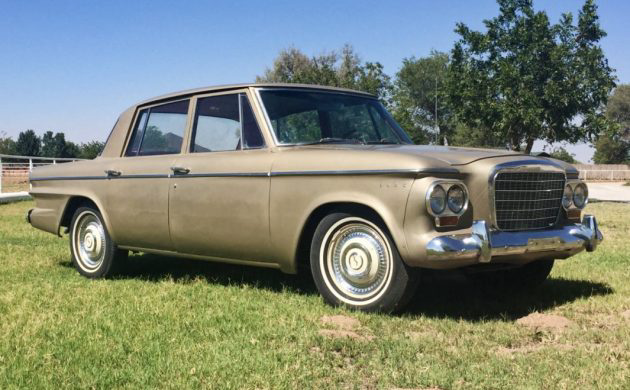 Go to just about any car show in the US and you will see countless Chevrolets, Fords, and Mopars, but there probably won't be too many Studebakers present. It's really too bad because they built some great looking cars. Thankfully, for those of us that like to be a little different, you can pick up a Studebaker for far less than the cars it competed against! Take Reader Casey C's Studebaker Lark, it's a sweet sedan and for $4,000, or best offer, is a fraction what a similar condition Ford or Chevy would set you back. It isn't perfect and is going to need some work, but it runs and drives already. If you'd like to have an American classic that will stand out from the pack, you can message him via the form below!
What Makes It Special? All original New Mexico car, no rust. 3 owner vehicle. has been in a barn most of its life. interior and all parts untouched. all numbers matching. chrome in excellent condition. Paint looks to be original, possibly touched up in some minor places. There are minor cosmetic blemishes to paint. Small tears in upholstery but in great shape considering its originality and age.
Body Condition: Body in great shape. no major dings, scratches, or dents. Minor cosmetic blemishes, Paint is believed to be original to the car.
Mechanical Condition: Engine head was removed and re-worked two months ago. Compression is great and the car does start and drive, but there is a knock in the lower part of the engine. Brakes are good. The only issue is the knock. Could be something small like a bearing.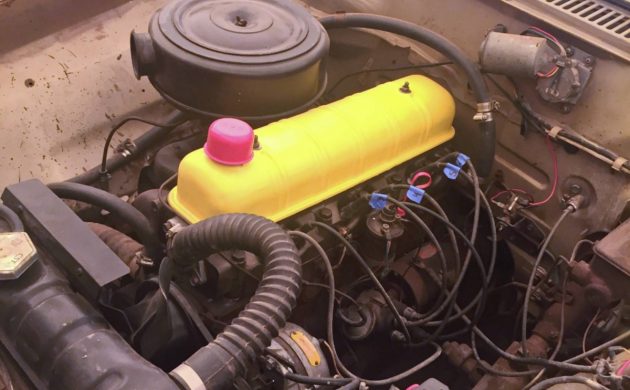 The engine knock really is a shame, but like Casey said it could be something small. If fixing the issue isn't a simple task, I might be tempted to find an R2 289 V8 to install in it, which would make it a bit of a sleeper! Casey is upfront about this car's issues and is willing to answer any questions you might have, so be sure to message him or leave any questions in the comments below. It really looks like it could be a fun project and would be something that really stands out.
Asking Price: $4,000
Location: Roswell
Mileage: 88,000
Title Status: Clean
Do you have a classic that needs a new home? Consider listing it here on Barn Finds and get it in front of a huge audience of car nuts!
Have something to sell? List it here on Barn Finds!