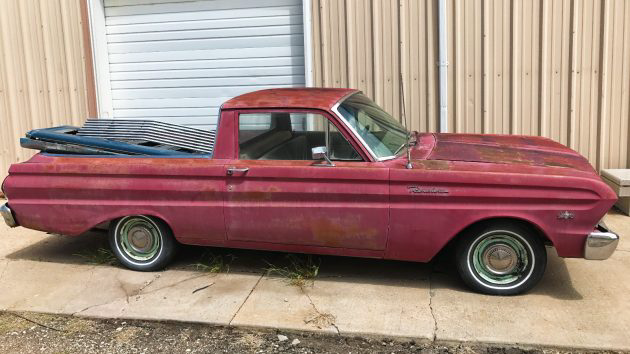 This Ranchero could make a fun parts hauler. It has a 260 V8 and runs and drives, but obviously needs some work. A few spare parts and a clean title are included. It's located in Hays, Kansas and William C. is asking $2,995. You can contact him using the form below if interested. Thanks for listing this with us William! If any of you have a project like this that you are thinking about selling, please consider having it featured here on Barn Finds!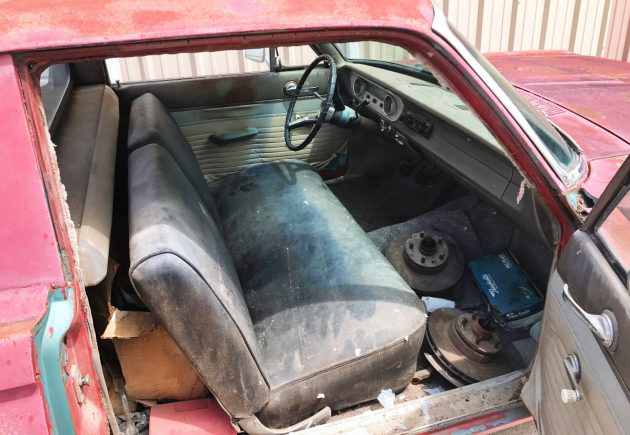 William doesn't offer much information, but this Ranchero looks complete and like a decent project. The interior can best be described as dusty. After a good cleaning, you could use it as is and it actually wouldn't be too bad.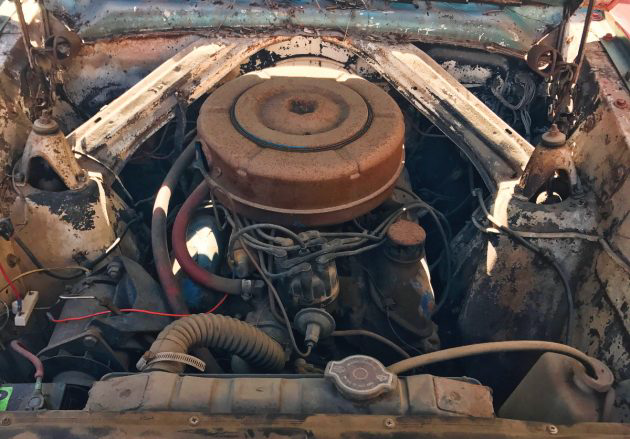 The 260 is also dusty, but is said to run. Again, a good bath would go a long ways here. It looks like this Ranchero started life in a color other than red. Based on the inner fenders, I would say it was originally Wimbledon White, which just happens to be my favorite Ford color! But the bottom of the hood and cowl look to be painted turquoise, so who knows what color it originally was. If you are into patina, you would always leave the paint alone, but that will be up to the next owner to decide.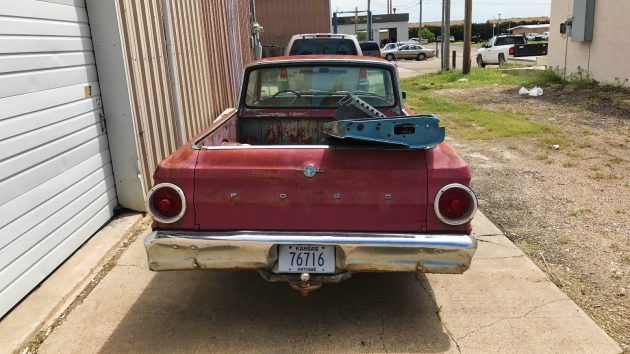 It's definitely going to be a project, but this looks like the kind of project you could drive while you work on it. Heck, you could drive even haul the parts you need to restore in the back of it right now (it looks like it already has a few parts already in there). And given the current condition, you have all kinds of options for it. You could clean it up and drive it as is, give it a full restoration or customize it with a bigger engine and a 4-speed. Again, special thanks to William for listing this Ford with us!
Asking Price: $2,995
Location: Hays, Kansas
Title Status: Clean