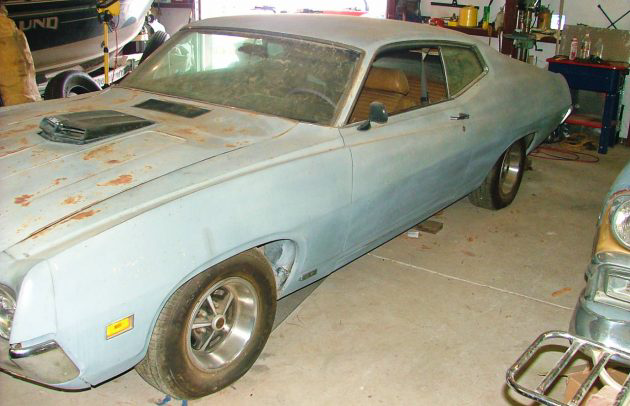 Reader Paul S has quite the amazing find parked in his garage! He found this Torino 429 Cobra Jet in California about 12 years ago. It had been parked for years and was in need of a new home. He transported it to Frantown, Colorado and then put it in storage and that's where it has remained ever since. He's done some work to it recently and has it running and driving, but it still needs more work to be a real show stopper though. He's asking $20,000 for it and it is still in Frantown, Colorado. If you'd love to give this Torino a new home, be sure to message him via the form below!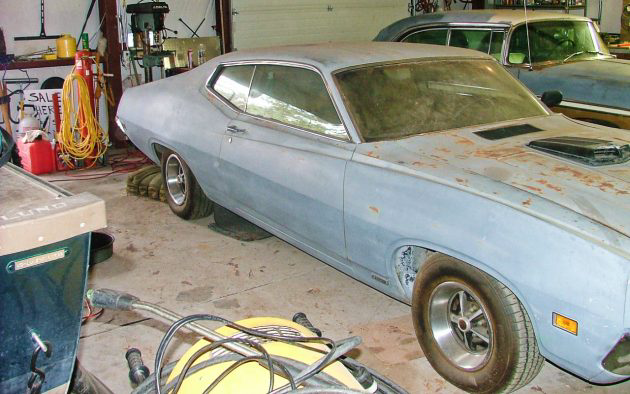 I know what your thinking, $20k is a lot of money for a Tornio project, but remember they didn't build many 429 Cobra Jet powered Torinos. Nice Torino 429s can fetch up to six figures, given that this one is solid with a straight body, original paint under the primer and a fully rebuilt engine, it seems to me like an incredible buy! I would try to carefully remove the grey primer to see how the original gold paint is looking. Chances are it will need a new coat of paint, but I think it would be well worth the effort to try and save the original paint.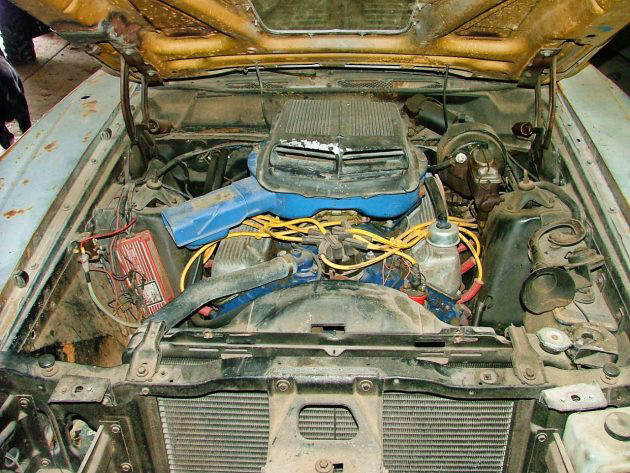 These cars were quite quick when new, especially given their size. There were several performance levels offered with the 429, from 360 horsepower up to 375. This Cobra is packing the middle level engine with a cool 370 horsepower. The optional Shaker hood should help the engine breath a little better during those sprints down the quarter mile, while making this one mean looking machine! Paul has already rebuilt the engine, installed a new radiator, and installed a new Flow Master exhaust to make sure it runs and sounds great.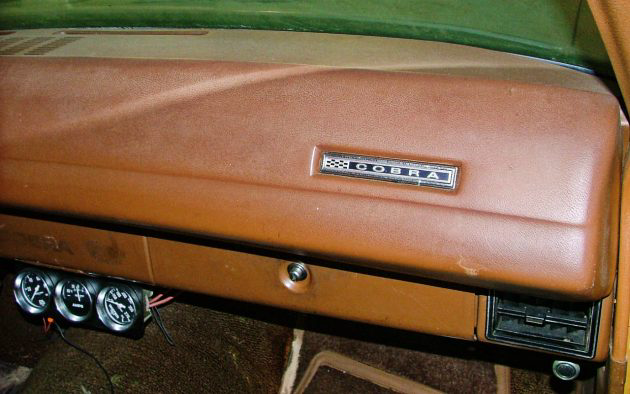 The interior looks to be in decent shape, but Paul admits it will need a new headliner, the dash is cracking and the steering wheel could probably use being replaced. The dash will be the most difficult piece to find, but it might be easier to have it refurbished.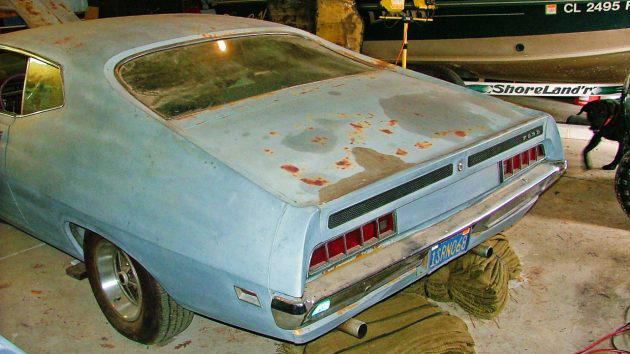 It might not be in perfect condition, but it really doesn't look like a huge project to undertake at this point. Paul has done most of the heavy lifting already. The paint is a bit of a bummer, but you never know what you might find under the primer. Some careful work might just reveal decent paint underneath and a cool patina. These really are grand and impressive machines, especially when you consider something his heavy is capable of hitting 60 mph in just 6 seconds! I can see why they are fetching so much money these days.
I want to thank Paul for listing his big block Torino Cobra as an Exclusive! If any of you have a classic that you are thinking about selling, please consider listing here on Barn Finds!