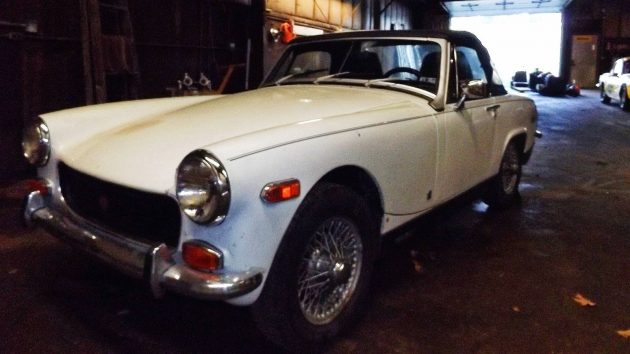 Seller Description: I bought this Midget in November and worked on it over the winter. It had been in storage for 10 years. I pulled the head and ground the valves, installed new hoses, PCV, head gasket, valve cover gasket, oil filter and spark plugs, cleaned the carbs, installed new gaskets, grose jets and springs. There is a little rust on the A pillars, the floors have been replaced, but the rest of the body and frame is in good condition.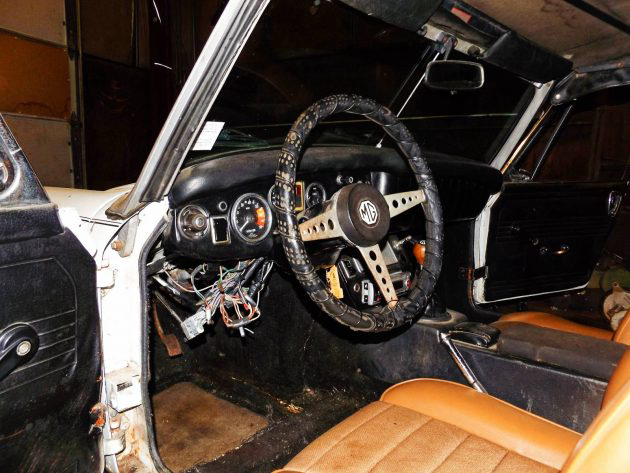 It has replacement seats, carpets, and a good convertible top, but one of the plastic side windows has a hole and is taped. Included are new windshield wiper blades, choke and throttle cables, and the original air cleaners.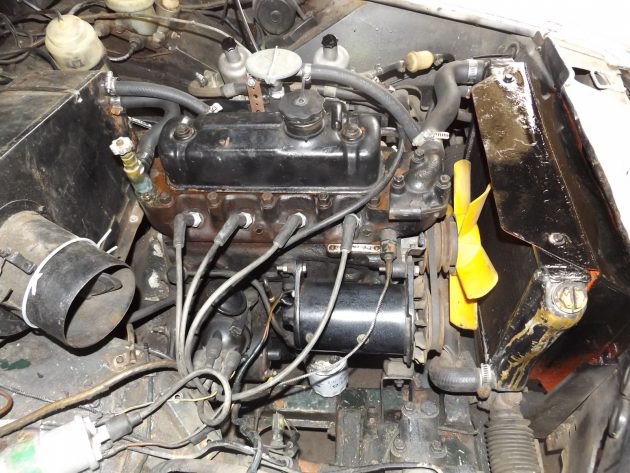 The engine turns over, but there is an intermittent electrical problem that affects the ignition and fuel pump. It may need a new ignition switch. One of the pictures shows the wire harness pulled below the steering wheel for troubleshooting. It also needs new tires, and the brake lines bled. There are some scratches in the paint that need to be touched up, and then buffed out. It has a clear Mass title.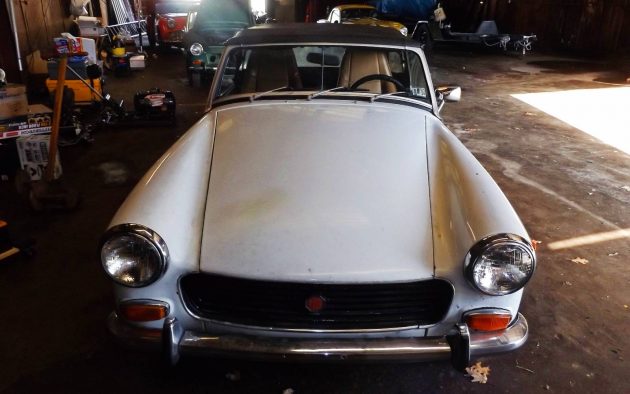 So far I have spent $1600 for the car, title, taxes and parts. I will sell it for that amount if someone wants to take over the project. Maybe I should "flip" it for $1601 and make a dollar on the flip – LOL!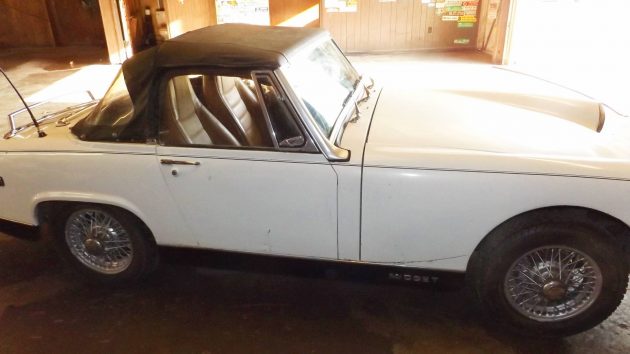 These MGs are great little cars and can be a blast to drive. Alan's car is going to need some work, but having tracked down electrical gremlins in my Spitfire, I can attest that they really aren't that difficult to work on. It will just take a multimeter and a little patience to get it running consistently. The body looks to be in good shape, but it could use some detailing.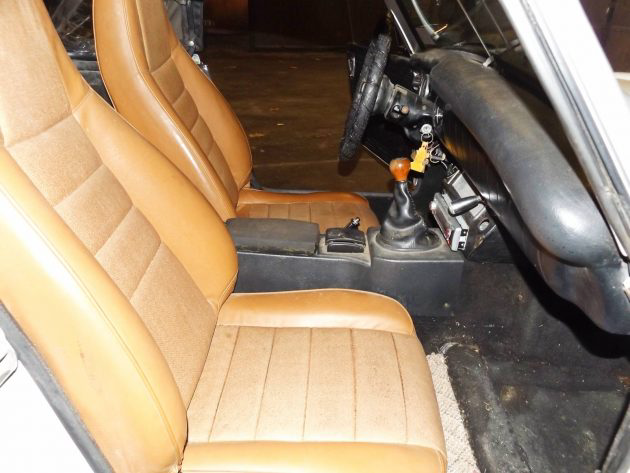 And while I like the looks of these seats, I'm a little worried whether they add or reduce interior space. These are tight little cars, so every inch of leg room matters. Overall, this looks like a great buy. Special thanks to Alan for listing his Midget with us! Hopefully we can find a good home for it. And if you have a project that you just want to get rid of, please consider listing it here on Barn Finds!
Asking Price: $1,600
Location: Marlborough, Massachusetts
Title Status: Clean
Mileage: 46,664
VIN: GAN5UB102214G