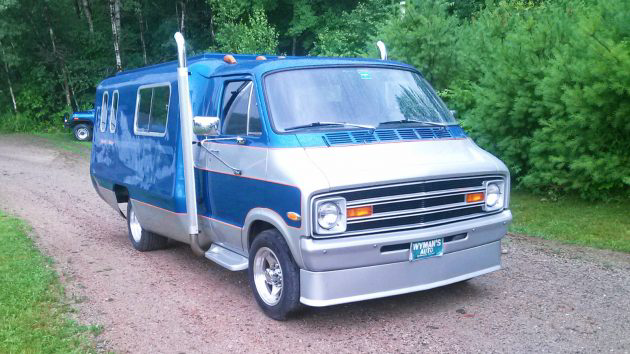 UPDATE: 3/24/17 – George has lowered his asking price to $8,000!
FROM 3/9/17 – Back in September of 2016, we featured this unique Winnebago, find the original post here. Well, the seller saw Brian's post and all the comments that followed. They didn't have much luck with craigslist, so they thought they would test out listing it as an Exclusive. They've dropped the price to $10,000 $8,000 or best offer and have also provided more detailed photos and even a video of it! You can find this custom Winnie in Gorham, Maine. If you'd like to make this unique van yours, be sure to message George via the form below!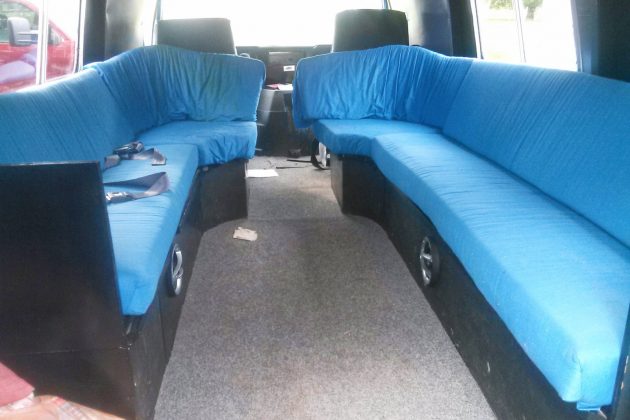 This Winnie clearly isn't original and appears to have been setup to be used as a party bus. Personally, I would turn it back into a camper. Seeing as it has the pop up roof, it could actually be a very comfortable rig to travel and camp in. I have a feeling it would be difficult to find all the original fixtures and cabinets, so you would have to get a little creative. I know there are plenty of manufactures offering universal camper parts, so there might be some options out there.
The engine runs and the van goes down the road just fine. It's has some oil leaks that you may want to address. It could be as simple as installing a few new gaskets or it may need a new rear seal, which can be a big job depending on what the access to the underside is like.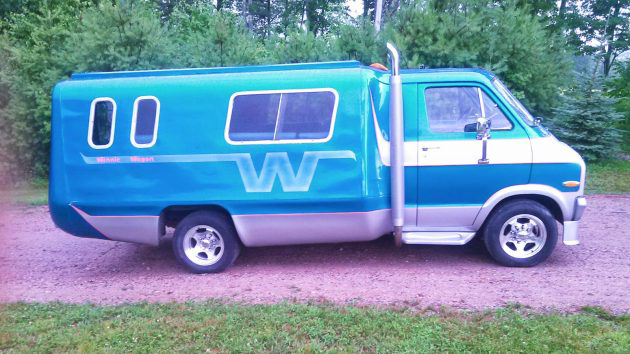 While it definitely is going to need work, this could actually be a really fun project. I think it would be the perfect vehicle for weekend trips to the lake or the mountain. It already has a tow hitch, so you could pull the boat, ATVs or a race car behind it. How cool would it be to have a matching trailer to pull behind it? I'm not sure what it would cost to turn it back into a camper, but that's the route I would go with it. How about you?
Special thanks to George for deciding to list this Winnebago as an Exclusive! Let's see if we can find a good home for it. If you happen to have an oddball vehicle parked in your garage that needs a new home, please consider listing it as an Exclusive here on Barn Finds!