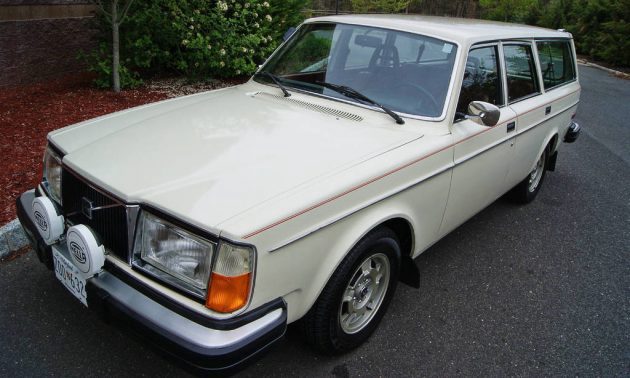 It doesn't happen often, but every once in a while a classic we've featured in the past comes full circle. After spotting this beautiful Volvo 245 right here on Barn Finds, reader Julie G purchased it and used it as her daily driver. It has had some recent maintenance and is ready to go. It is now time to part ways with it, so Julie decided the best way to list this Volvo is as a Barn Finds Exclusive! The car is currently located in Fairfax, Virginia and Julie is asking $8,000. If you'd like to take a look or make her an offer, be sure to contact her via the form below!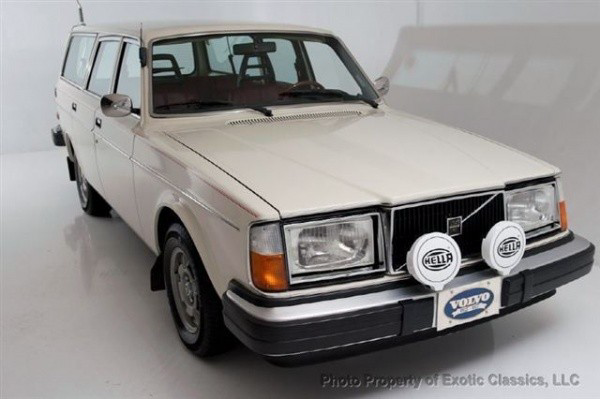 From Julie G – This Classic Volvo was listed on BarnFinds back in 2013 after being on eBay for a year. Here is the original listing. Take time to read the comments and please leave any questions you might have in the comments regarding the work we have done and the errors in the original listing.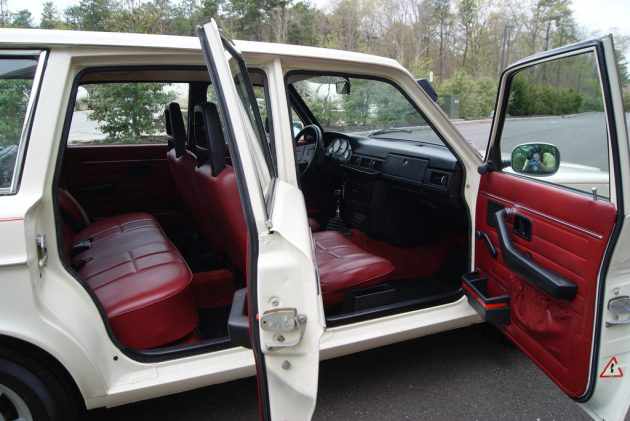 This car comes with a binder containing records dating back to the original Bill of Sale. You will find the original Release Report dated 6/30/77, from Volvo of America Western Division as the car was shipped to the receiving port of Chesapeake VA, US from Gothenburg, Sweden. The notebook also contains the original Owners Manual, original transport Volvo License Plate, the original Window Sticker and Service Records to include copies of four (4) owner titles.
The car was purchased in 1977 with an original MSRP of $7,940, spending over 30 years providing daily transportation as a family car before being sold to a car collector in 1995. The new owner was a member of the Sports Car Club of America for over 50 years and continued to maintain the integrity of this vehicle. In time, the car became a classic and was purchased by a real estate developer in Washington DC (2013) – records indicate that Jemal bought the car from an auto auction site.
The current owner (me) purchased the car in July 2016 and used it as a daily driver in Fairfax, VA. There are 149,793 original miles on this vehicle. As a well-sorted classic, the car can be used as a daily driver or would be a unique piece to be shown at any classic car show.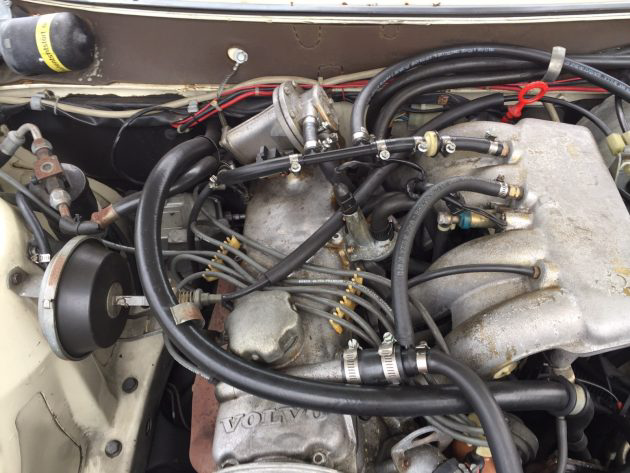 This 1977 Volvo 245 DL is featured in Cascade White with an original, very well maintained burgundy interior. Powered by a 4 cylinder in-line liquid cooled gasoline engine with a 4-speed manual overdrive transmission, it produces 102 bhp at 5200 rpm and 114 lb ft of torque at 2500 rpm.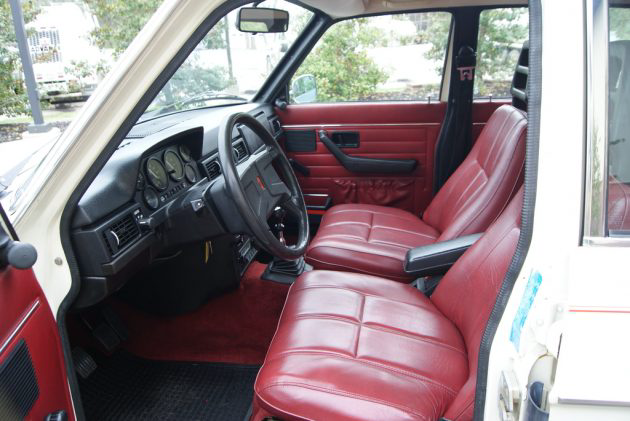 It is equipped with four-wheel power-assisted disc brakes, power-assisted rack and pinion steering, electric rear window defroster, rear window wiper and washer, infinitely adjustable front bucket seats, Burgundy vinyl upholstery, lumbar support and see-thru head restraints (foam black vinyl head restraint covers are included), windshield antenna and stereo speakers, 12-outlet heating and ventilation system, 3 speed thematically controlled fan, four e-point self-adjusting safety belts that all work, energy-absorbing unit body, two factory undercoats, bulb integrity sensor, childproof rear door locks, full interior carpeting, under floor storage compartment in rear cargo area, illuminated locking glove compartment, European headlights (with protective relays) and special edition gauges.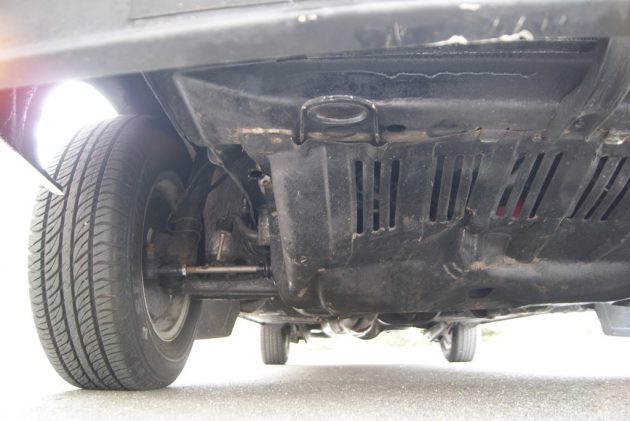 Recent maintenance includes new fuel injector seals (inner and outer), fuel filter, in tank fuel pump, spark plugs, ignition rotor and cap, flame trap and various vacuum hoses. Some areas of slight surface rust. Suspension bushing are showing some fatigue.
This Volvo isn't perfect, but it's about as close as you can get to it! These are great classics to daily driver, they are easy to maneuver, relatively fun and incredibly simple to work on. It has a little surface rust that should be dealt with sooner rather than later, but given that it's an Eastern car, it's amazingly solid. Personally, I would replace some of the rubber and suspension bits, treat the rust with Waxoyl and just drive this wagon!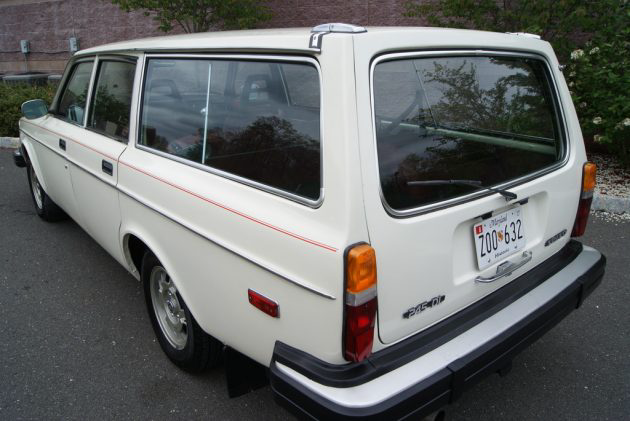 I want to thank Julie for listing her Wagon with us and for providing us with so many great photos of it! It really is great to see that this car is still on the road and being cared for. If you've been looking for a unique and practical daily driver, you can't get much more unique or practical than a Volvo 245. And if you have a great survivor that needs a new home, please consider listing it with us!
Asking Price: $8,000
Location: Fairfax, Virginia
Title Status: Clean
Mileage: 149,800