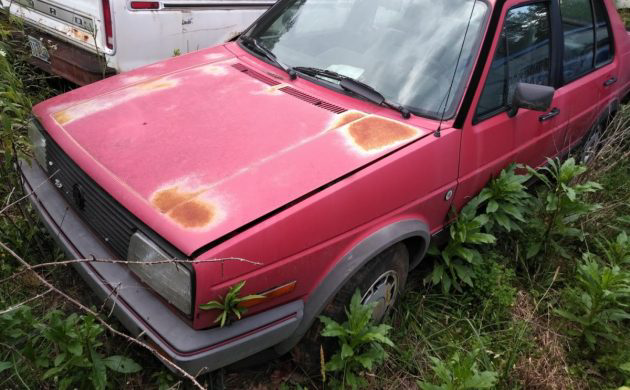 As some of you likely know, I am helping to clear out a large collection of salvage and project vehicles from a private owner. You can read more about the collection here. As we move ahead with the process, I'll be listing some of the more interesting cars individually, which will also help readers see more info about specific vehicles they may be interested in. Here's the next vehicle we'll feature, which is a one-year-only 1986 Volkswagen Jetta GLI, unofficially known as a "Pirelli" edition. 
What Makes it Special? If you follow the second-generation of VW's U.S. lineup, you likely know these cars are rapidly disappearing from the landscape. Few original cars are left, especially given the popularity of 16V and VR6 swaps. While this 1986 Jetta isn't the more powerful (and yes, desirable) 16V GLI, it at least remains in stock condition giving the next owner a clearer sense of where to begin. Plus, the Pirelli edition cars are the only MK2 to feature a leather interior from the factory, and the seats in this car remain in very good condition.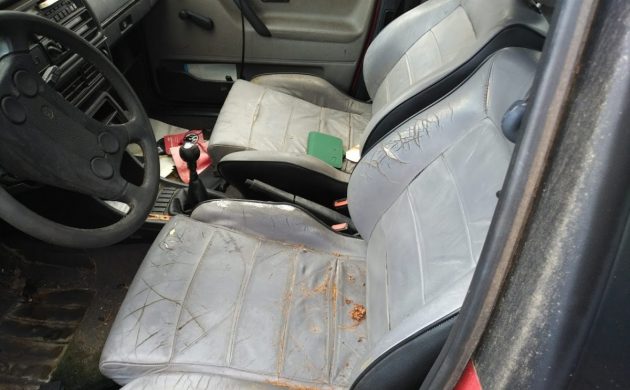 Body Condition: Another bonus that MK2 fans will appreciate is the lack of rust present on this Jetta. It's been a Georgia car all of its life and is incredibly dry. In the interest of full disclosure, I seriously considered picking this car up myself before I found another vehicle on the property I deemed more interesting. The Tornado Red paint exhibits the fading that is typical with cars left out in the sun, and the top surfaces – hood, roof, and trunk – will all need new paint to be perfect. I believe the rest of the body could be buffed back to life.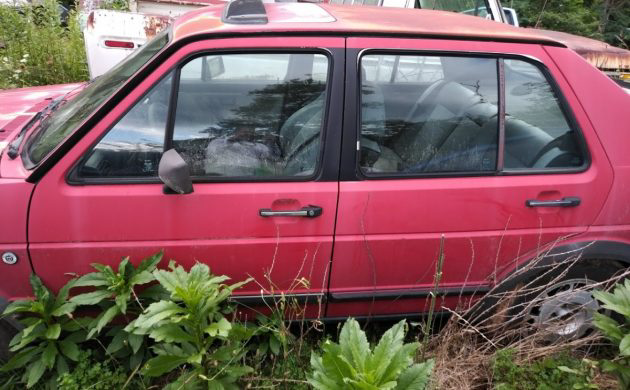 Mechanical Condition: The Jetta was running/driving when it entered the property. According to the seller, the owners left the car with him after it became less pleasant to drive following the replacement of the clutch. He suspects the clutch needs further adjustment in order to engage property. Otherwise, the Jetta did not have any known mechanical faults at the time, but the factory 8V hasn't been fired up in several years.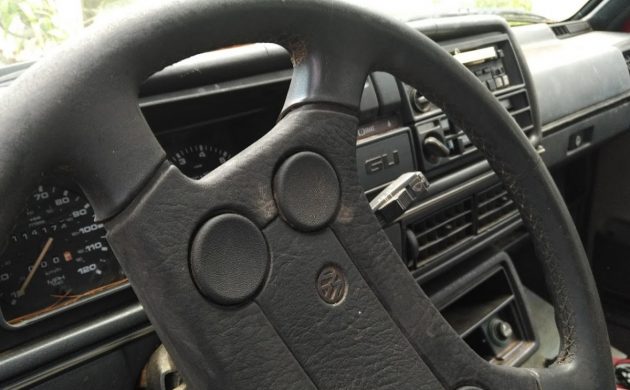 While a MK2 Jetta isn't everyone's idea of a project car, Volkswagen enthusiasts are among the most passionate group I've ever been a part of. The car that got me into German vehicles and tasteful modifications was a third-generation Jetta, which explains why this car evoked tons of nostalgia for me when looking it over. The Pirelli edition, no matter how unofficial it may have been, is near extinct in the U.S., and few wheels look as good on this generation of Volkswagen as the factory "P-Slots" as seen on this car. Give me a yell if you'd like more information beyond what's presented here.
Price: $1,000
Location: Northwest Georgia
Mileage: 114K
Title Status: Bill of sale only
Do you have a low mileage survivor parked in your garage, shed or barn? Does it need a new home? Please consider listing it here on Barn Finds!