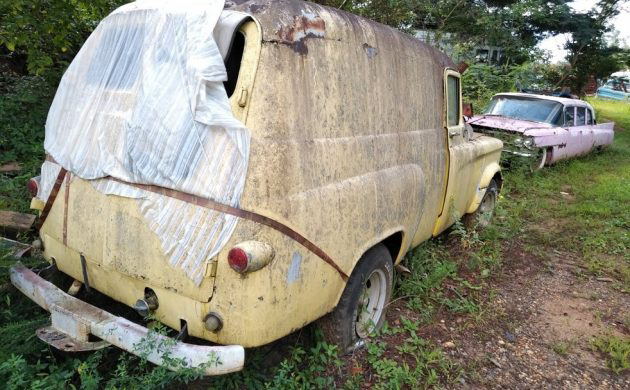 Update 5/17/2019 – We have dropped the price on this Dodge panel van to $2,800. Reach out to me via the form below if you're interested!
As some of you likely know, I am helping to clear out a large collection of salvage and project vehicles from a private owner. You can read more about the collection here. As we move ahead with the process, I'll be listing some of the more interesting cars individually, which will also help readers see more info about specific vehicles they may be interested in. Be sure to read the original post about the collection. This listing is for a Dodge Panel Van project, which is powered by a 318 and has been converted to a floor shift.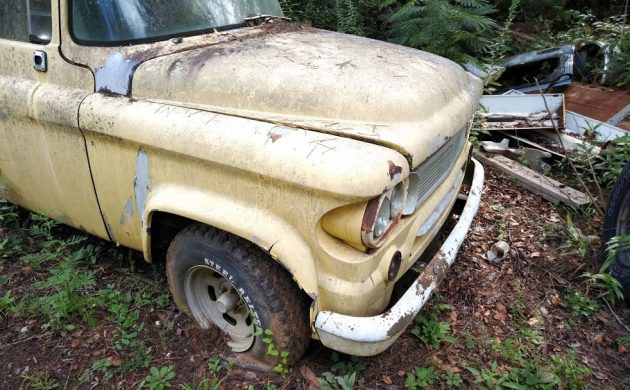 What Makes it Special? These panel vans are practical in so many ways, from a business investment that can be used as a marketing tool to a parts hauler that would make junkyard runs way more fun. The open space behind the driver and passenger seats could also be converted to a camper for two or have racks installed to support a service business.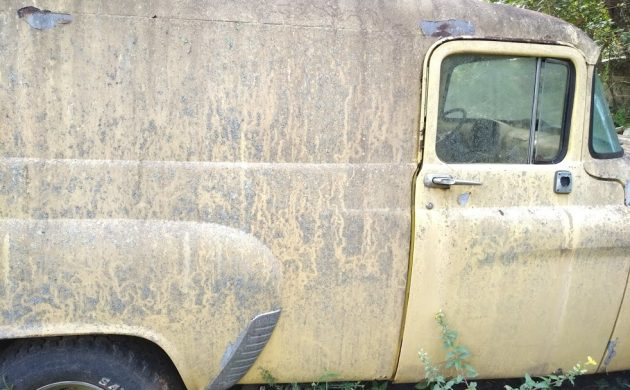 Body Condition: The body has been repainted at least once, and the yellow paint is flaking off in multiple places. There is some evidence of rust in the lower quarters as well. Some trim items like the side-view mirrors are missing. The doors only shut OK, and will likely need some adjustment. It will also need new glass in the rear barn doors. Other glass is in good shape.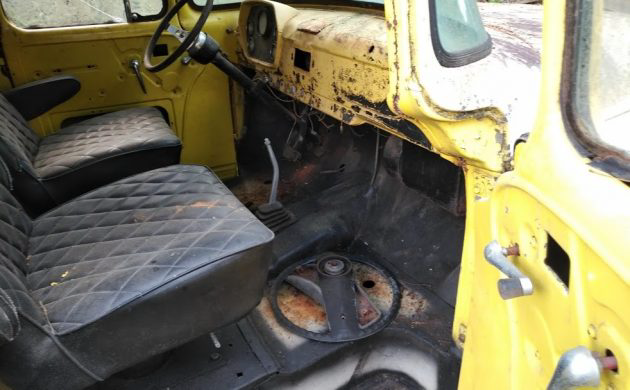 Mechanical Condition: The 318 currently runs and the floor-shift transmission works as designed. The transmission origin is unknown, and the engine is obviously not original. The interior is a bright spot, as it is quite dry and the bucket seats are in good condition. The dash paint is rough but the inside of the doors and the dash panel at least match the exterior.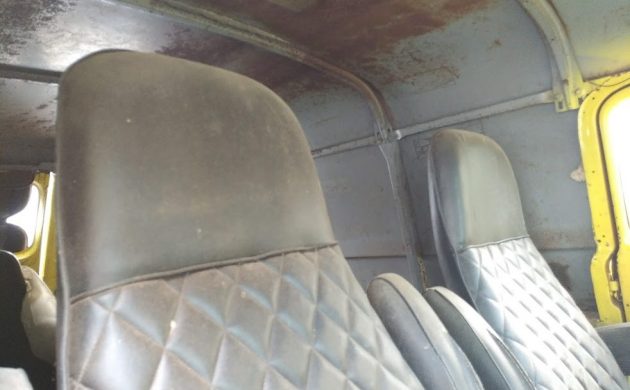 While little of its history is known, these panel vans make wicked cruisers that don't need much to look the part of a street-tough cruiser or hot-rod hauler. The Dodge will definitely need extensive restoration to be perfect, but it could also be used as a driver that you can use while the cosmetics are restored over time. How would you restore it?
Price: $2,800
Location: Northwest Georgia
Mileage: TMU
Title Status: Bill of sale only
Do you have a low mileage survivor parked in your garage, shed or barn? Does it need a new home? Please consider listing it here on Barn Finds!