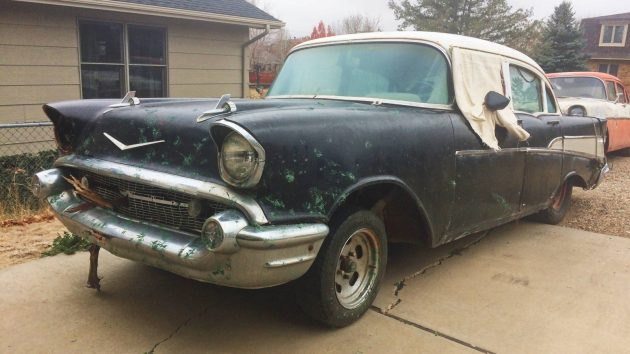 Seller Description: We got these cars last fall from a good old boy in South Dakota who needed them off of his property. I don't have a lot of history on them, but the '56 looks to be a factory V8 with power steering and AC (although the AC components are missing). Seats look like they have been recovered, but the frames are in great shape! Below are some more details, more photos are available on request. $6500 OBO for Everything!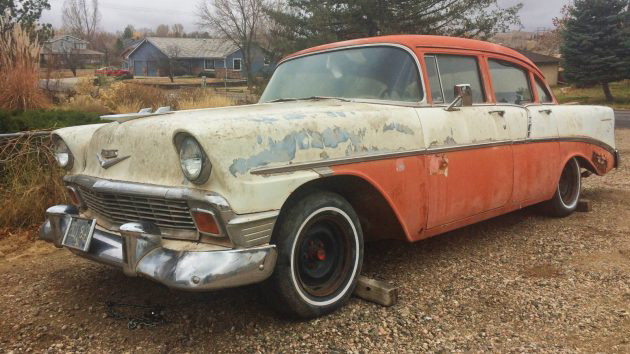 1956 Chevy 210 4 Door Sedan – V8, Powerglide Auto, Factory Power Steering. Car currently does not drive, but we got the engine running with a battery, jumper wire and squirt bottle of gasoline. Runs smooth! Small crack in one of the passenger side windows. Chrome and interior is in fair shape. Needs a floor plan insert on front driver side. Fenders look like they have patched with filler at some point that is now starting to crack and come apart. Overall pretty solid car. Comes with brand new ignition switch, two keys and clean title.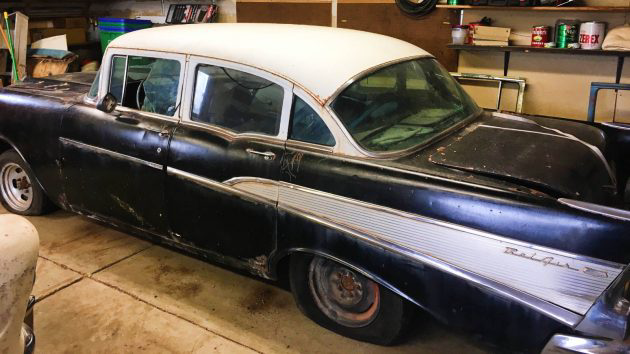 1957 Chevy 210 4 Door Sedan – No engine, transmission in trunk (looks like a Turbo 350, but have not removed to inspect closely). Car is a 210 that has had a rough Bel Air makeover. Needs a floor pan and drivers door window. No Keys – Clean Title Other Items – 7 complete Tri-5 doors (one of the seven is missing chrome and glass). One complete set of window trim, full set of baby moon hub caps, 3 extra original wheels, two carburetors, and a few other random parts.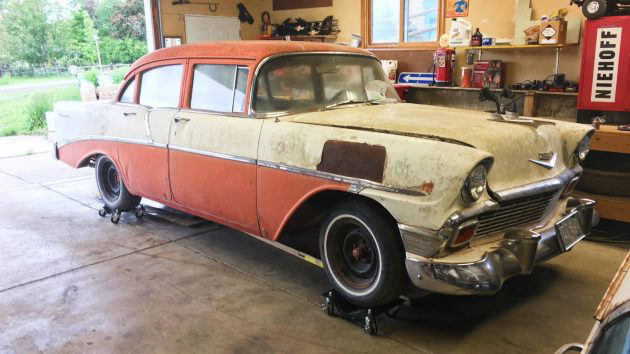 Special thanks to Andrew for listing his Tri-Fives with us! They look like big projects, but between the two you should be able to build one nice car! Oh and you'd have plenty of spares for the future or to sell. Be sure to message Andrew via the form below to get more info or to make an offer. And if you have a project or two that need a new home, please consider listing them here on Barn Finds!
Asking Price: $6,500 OBO for everything
Location: Loveland, Colorado