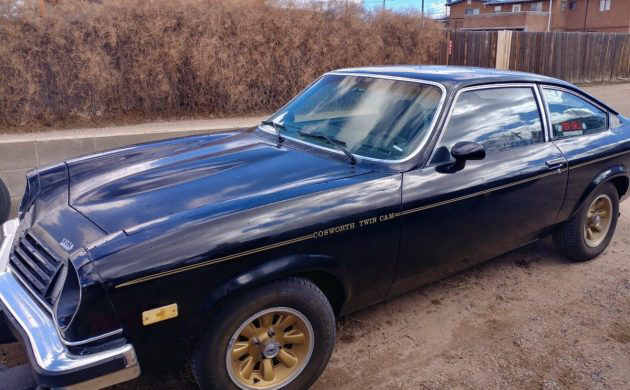 Here is a chance to own a small but affordable piece of Chevrolet history. The Cosworth Vega was only produced for two years, with total production below 5000 units. A pretty nice unit is up for auction here on eBay. Located in Santa Fe, New Mexico, it has an opening bid of $4500, but surprisingly there are no bids with 4 days left at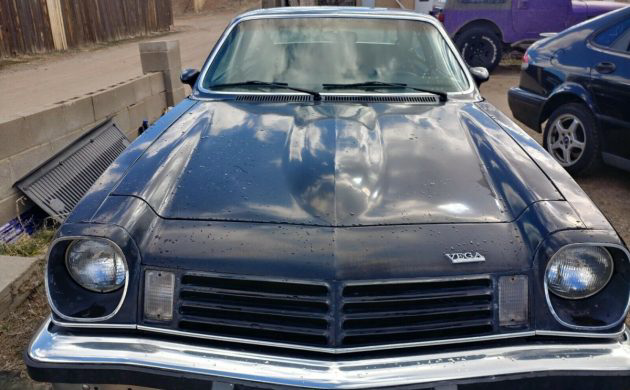 This is a clean example of a controversial compact from the '70s. The initial release date of the Cosworth was delayed due to compliance with emission regulations and sales never lived up to GM expectations. As a result, production only lasted two years. However, with an eye to collectability when new, many Cosworth Vegas survived compared to regular production Vegas. From the factory these cars were equipped with electronic fuel injection, a service nightmare for technicians at the time. Although standard now, the concept of electronic fuel management through the use of feedback sensors was not easily understood back then. To be fair, diagnostic tools were not available and self-testing of systems was not incorporated in the design.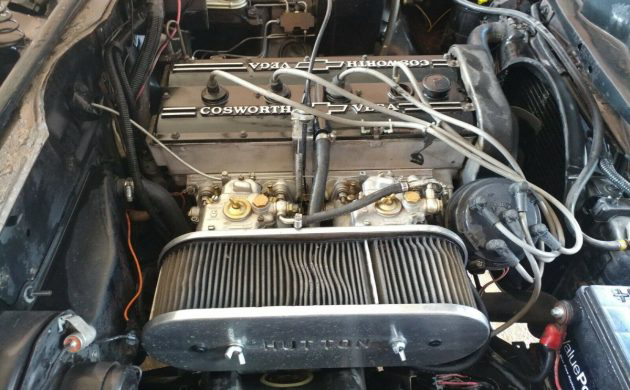 The extra complexity of fuel injection resulted in many units being retrofitted with carbs. That is the case here, even though the car has only accumulated 33,000 miles in 40 years. The engine is claimed to work well and be reliable, the clean engine compartment reinforces the claim. The only issue is the bottom of the oil pan. It looks like a long time coolant leak rusting the pan on an otherwise rust free car.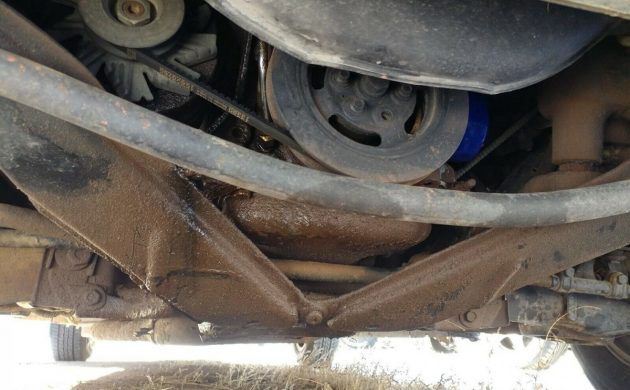 The car is definitely rust free and has been in the dry southwest its entire life. The shape of the body is super, with the original paint being in good shape with only some minor blemishes. With the exception of the fuel injection, all components of the Cosworth package are retained.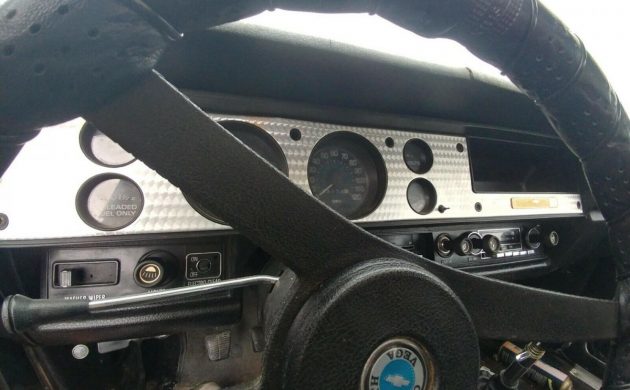 There is minor cracking of the dash, but clear interior shots are not provided. The passenger's seat is shown but not the drivers. Although the car may have seen some sun, from what is provided we can assume the upholstery is presentable and usable.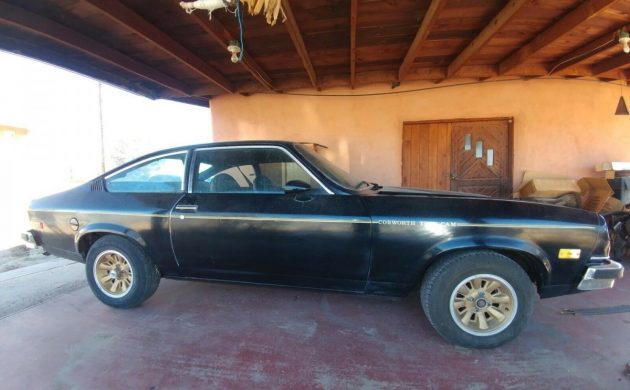 Although some may disagree, the Vega package looks to be attractively designed to late '60s proportions of a long nose and short tail. It seems to wear its larger bumpers in a more stylish manner than most cars of the era. It is too bad the original fuel injection system was not retained and stored for historical purposes.  There may be better choices for investment purposes, and modern technology may have surpassed the Cosworth design, but for economical fun, it could be hard to beat. It is always best to start off with the most rust free example you can find, and here is one. What do Barn Finds readers think?