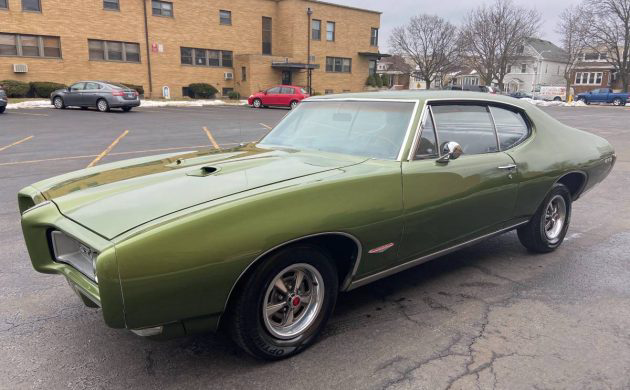 Pontiac introduced the new body style of the LeMans and GTO in 1968 and this is a wonderful example of a surviving 1968 Pontiac GTO. It is believed to have only 28,000 original miles. The GTO is listed for sale here on Craigslist and the car is located near O'Hare International Airport in Chicago, Illinois. The ad states that the car is a factory 4 speed car that has had one repaint and has been well cared for over its 52 year life. The seller is asking $39,000 for the GTO. We appreciate Ikey Heyman for sending us this ad to review.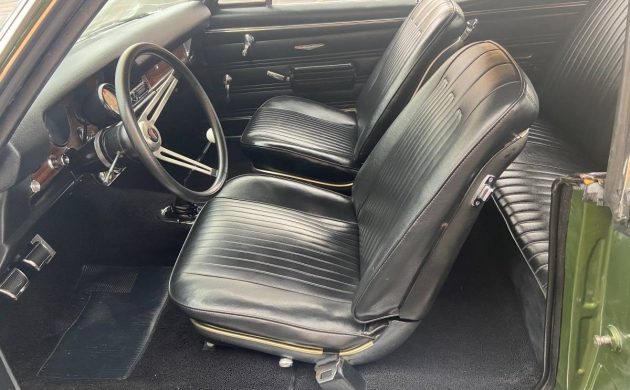 The black vinyl interior looks immaculate and the three pedals under the dash will get any enthusiast excited. The seller states that the GTO is a real 242 car and that is was stored in a climate controlled garage. If this is truly a 28,000 mile car, it would be one of the lowest mileage GTOs that we have featured here on Barn Finds. The bucket seats are the correct low back seats and the car does not have a console. However, the build sheet indicates the car came with a console. The car rolls on Pontiac Rally II wheels which the build sheet indicates were originally installed when new.
The Pontiac 400 cubic inch V8 engine sits between the two fenders and the car is equipped with power steering. The dual snorkel air cleaner that would have been originally installed on the car has been replaced with a Edelbrock open element chrome air cleaner. I have this installed on my personal GTO and have the dual snorkel air cleaner tucked away in my parts stash. Not much is said about the engine in the ad but with that low of miles, it should be the original engine. If this is the 400 cubic inch Ram Air engine, Car Life tested a four-speed version on this car in 1968 with a 3.90 gear and reported that it ran 0 to 60 in 6.6 seconds and completed the the quarter mile in 14.5 at 99.7 mph.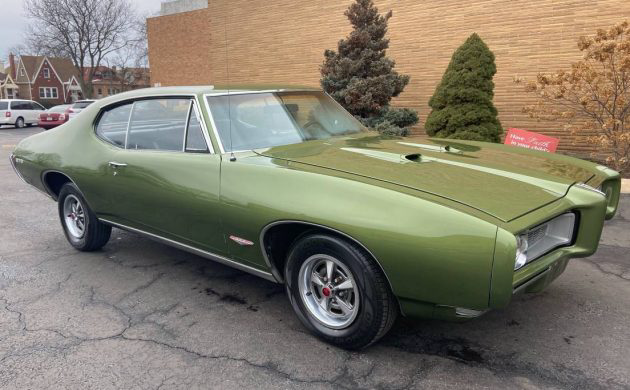 So who like the clean lines of the second generation GTO? The build sheet shows that this car has retractable headlamp covers but the pictures indicate that the lights are in a fixed position and the car does not have this option. Please correct me if I am wrong but that would be a red flag and the second option that is not per the factory build sheet. It would be best to check this car out in person and look at the undercarriage too before making an offer.