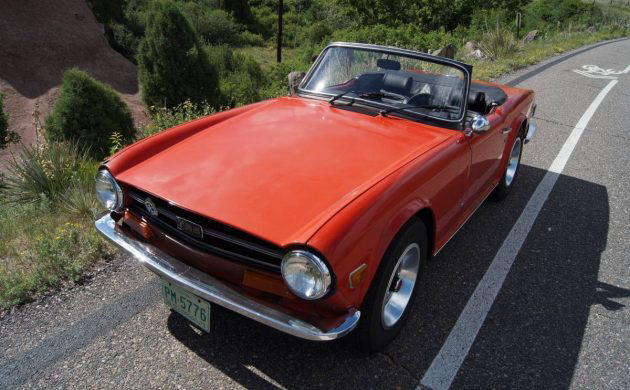 Jim let us know about this 1973 Triumph TR6 that is located in Littleton, Colorado. The ad states "The TR6 is finished in its original paint along with factory rust!" You can see more pictures here on Craigslist of this little car including a number of pictures of the car on a lift. It is wearing its original red paint with a new top and restored interior. The seller is asking a strong $9,000 for this TR6.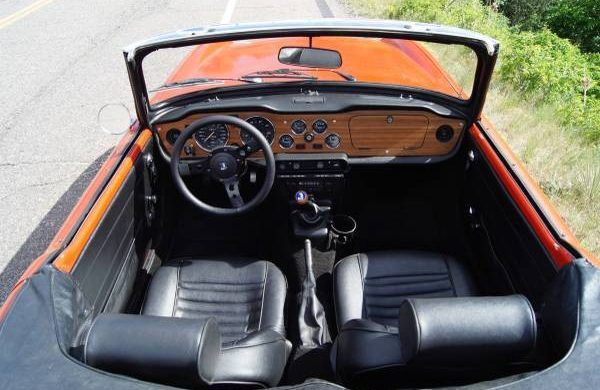 As mentioned, the interior has been restored and looks great. The ad says that dash, dash pads, controls, gauges, carpet, door panels, steering wheel, seat belts, and the seat covers have all been replaced or refurbished. The electronics are said to be in working order and the British Leyland stereo works but will only play Beatles songs! The odometer reads 83,076 when the car was listed.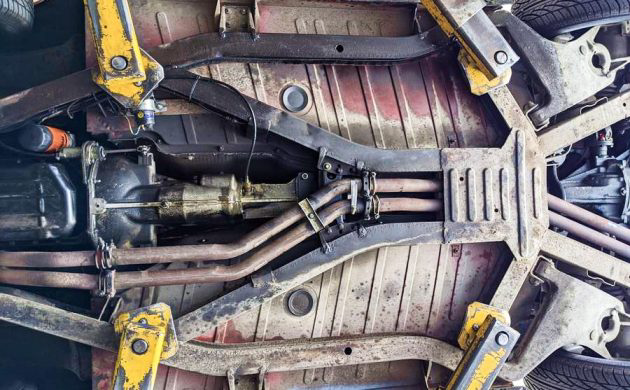 One of the surprising features of this car is that the frame and floorboards look rust free. However, there is a bad rust hole in the passenger front fender and rear valance. While it is believed to have not been wrecked, the car does show 40 plus years of dings and scratches in the factory paint. There is surface rust behind the convertible top boot, too.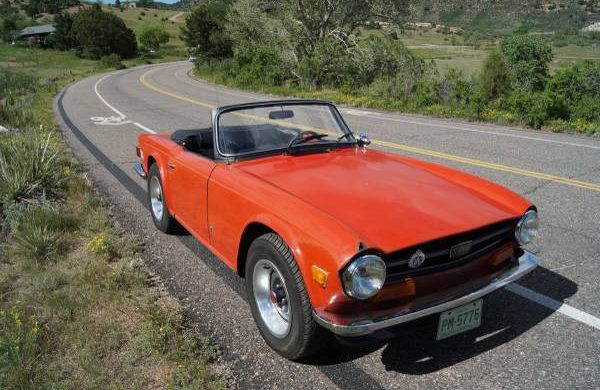 The Triumph TR6 produced 150 bhp from the factory. The UK versions were fuel-injected and performed a little better than the US exports. This TR6 has a 4-speed manual transmission but no overdrive feature. We have covered some good TR6 projects on Barn Finds lately and the prices have been around $3,000. This car is clearly nicer due to the interior and it is fully operational.  Is it worth $9,000 given the rust in the body panels?