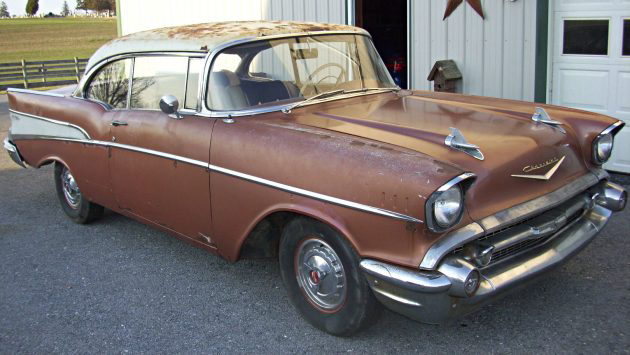 It is often hard to believe that there are any original condition '57 Bel Airs, but I am always amazed by what shows up over time. Having only changed hands once, from one family member to another, this Chevy has always been "in the family" so to speak. Despite being repainted painted many years ago, this factory V8 equipped Bel Air is very original, and does run and drive with the aid of a small bottle for fuel. Needing some work, to be a road goer once more, bidding has reached $10,100. Find it here on ebay out of Lebanon, Pennsylvania.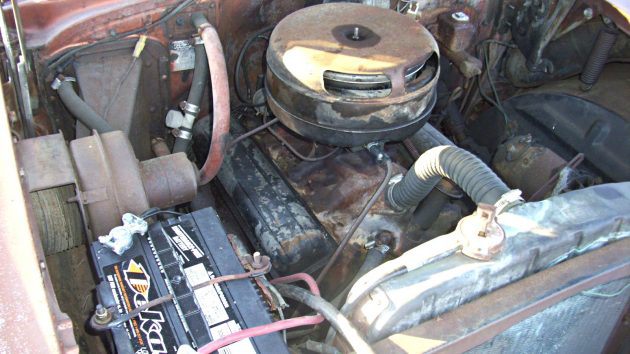 Packing a 283 V8 with a Powerglide from the factory, this Bel Air is a rare specimen in original condition. The drivetrain is original to the car and is in functional condition. Even though the engine runs, I would assume that the factory fuel system either needs to be cleaned or replaced. Also the brake system is going to need some attention in order to stop safely as well. Under the hood the engine and bay are a little dingy needing some cleaning. Despite the grime, there is still a lot of paint on the firewall, and the engine bay appears complete.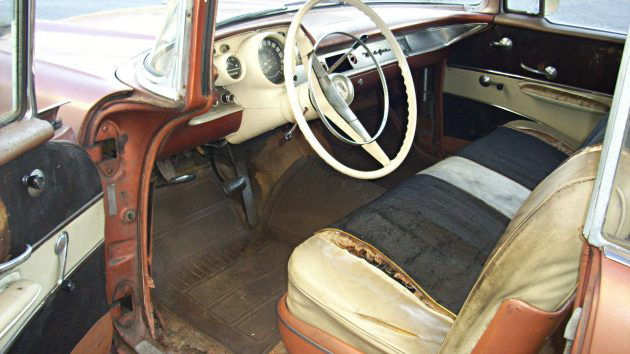 Inside of this survivor is an original interior that has held on fairly well, but could use some refurbishing. The driver seat, the passenger arm rest, and the headliner are split. There also looks to be some rust developing in the floor, near the door jamb. Beyond these concerns, the rest of the interior has aged nicely, especially the dash, and steering wheel.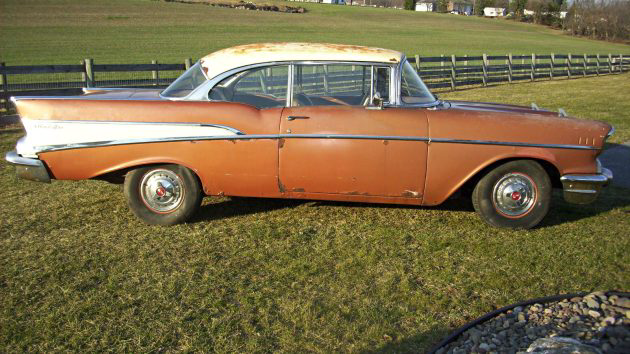 Looking over the exterior reveals some surface rust that has accumulated over time. Although repainted almost 30 years ago, the paint on the roof is quite worn with surface rust present. Both doors have rust around the edges, but on the passenger side it is clearer to what may be plaguing this Chevy. There is rust along the trim line, as well as in the rockers. I would assume the driver side to be in a similar condition. There is some rot present in the trunk floor, as well as on the inner portion of the rear fender. Although a little rough around the edges, this factory V8 car is a great platform for a restoration project. What do you think this Bel Air will sell for?