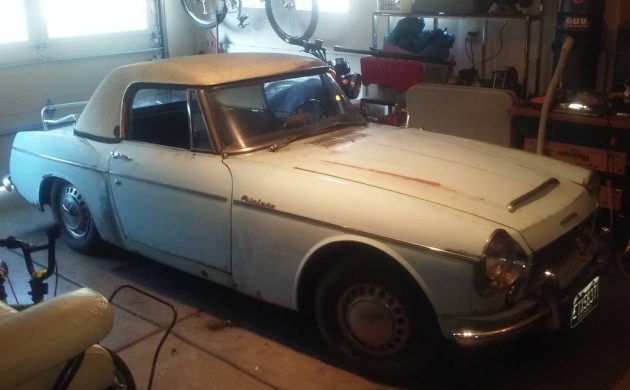 I had not thought much about a Datsun Fairlady in a long time. I had a college friend, many years ago, that drove a thoroughly dented '69 model 2000 (it was surprisingly quick!) and then Mike and Ant of Wheeler Dealers fame did a redo, also on a '69 2000, just recently. Seeing this 1964 example, right after the WD episode, made me think it was worth taking a closer look at one of these rarely seen two-seaters. This 1964 Fairlady is located in Longmont, Colorado and is available, here on craigslist for $6,000. Thanks to Ikey H. for this tip!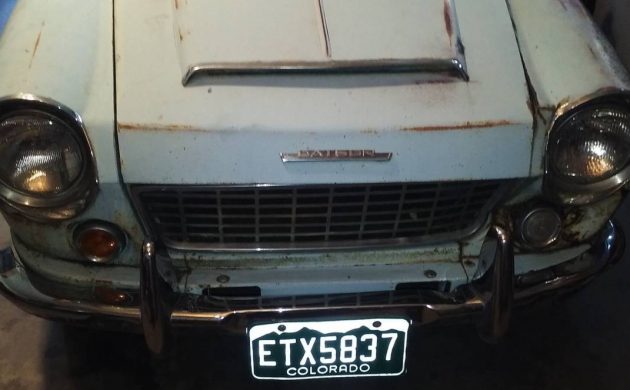 Datsun produced the Fairlady between 1959 and 1970 with a total count in the 40K range. While many may not remember this British-styled sports car with Japanese reliability, they will remember its successor, the 240Z and the succession of Z cars that are still being offered today. My original belief was that there were only two engine sizes offered, a 1600 and 2000 CC inline-four, but in typical fashion, I was wrong. The original Fairlady models produced between 1959 and 1962 are, IMHO, cartoonish looking; the real sports car vibe didn't occur until the introduction of the '63 Fairlady 1500, which is essentially what our subject car is, plus one year.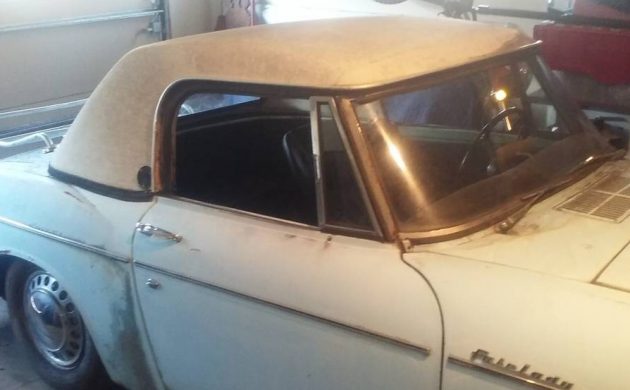 This Fairlady is in fair shape. Of note is the removable hardtop – other than this example and the Wheeler Dealers subject car, I have never encountered one. And in this case, it appears to be necessary because there is no evidence of a folding soft-top being present. The body shows signs of finish fade and surface rust, as would be expected on a 56-year-old car. The seller lists the mileage as 18K but it's not hard to imagine that accumulation is off by 100K. This Datsun is listed as a twenty-five-year barn find that had its windshield covered during storage. That's nice, but what about the rest of the car? It is described as "unmolested" and that appears to be the case.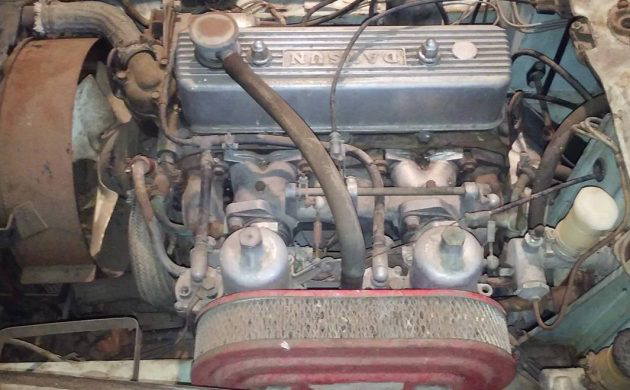 Power is provided by a non-seized, 1500 CC, in-line four-cylinder engine. Regarding this 85 HP motor, the seller suggests that "Oil in the crankcase is super clean and with some work this engine may fire up". The operative word here is "may"; I would want to know, it would certainly help with the sales effort. Gear changes happen via a four-speed manual transmission.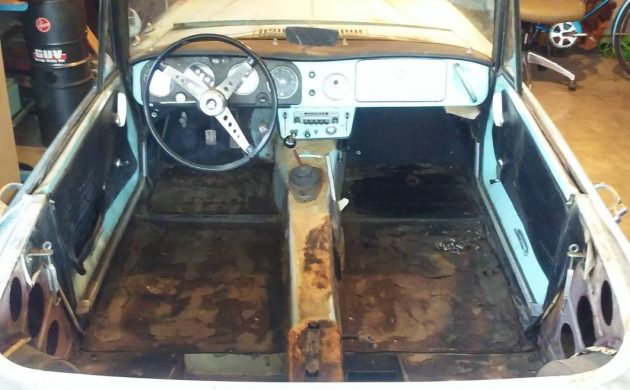 Moving inside, we are told, " Interior needs to be redone but basically in pretty good shape". Well, that's great to know except I cannot find an interior per se, just an interior space. There is no reference to the missing seats, carpet, panels, etc. and nothing interior parts-like is captured via the images. It is also stated that '64 was the only year that a Fairlady was in possession of a third seat and this example has one that's supposedly in good condition. I guess it's one of those things that you have to ask about, I hope. Anyway, research indicates that the third seat, which is a single, tiny person, sideways seat, was actually available in both '63 and '64. I do agree that" the dash is in very good condition for the age". And yes, there is an original radio in place!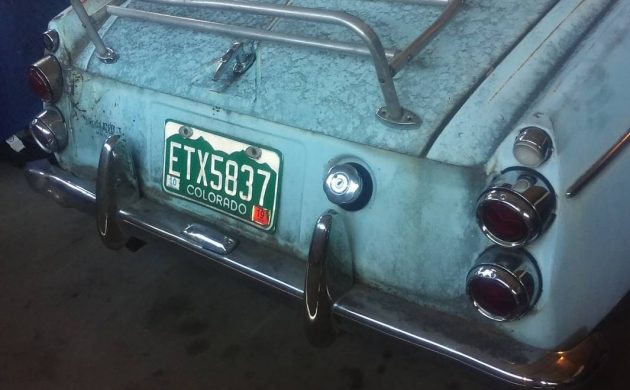 How to best describe this Fairlady? Needs work and yes, as the seller states, "It's a project but I think it has great potential for a super restoration". That could well be the case assuming that the engine is operable without a major teardown/rebuilding and the new owner can track down that interior that needs to be redone. My friend's '69 Datsun 2000 was a lot of fun; a true, firm riding, low to the ground, and flat handling sports car that had some respectable "go" to it. It was probably truer to sports car genuineness than I can recall or would want to relive today, at least 45 years after the fact. I remember leaving an Allman Brothers concert in D.C. in the mid-70s in that little 2000 and hitting the notoriously rough Baltimore/Washington Parkway – frost heaves every few car lengths.  The ride was so "firm" that the center top latch got unlatched, swung down and smashed the center out of the rearview mirror. I was also convinced that my fillings were going to end up somewhere on the floor. All of that said, the upside here is that this Datsun is unmolested, has a reliable reputation and is certainly not a two-seater encountered every day. That makes it worth consideration, don't you think?