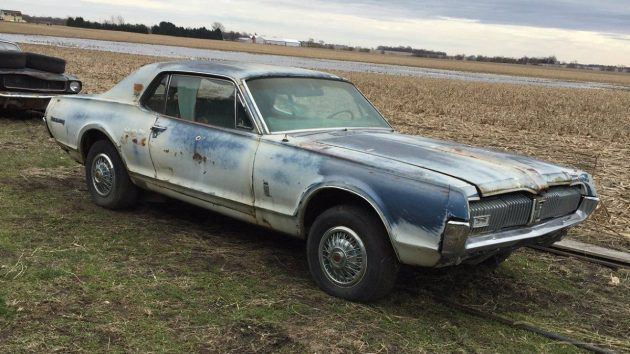 This one looked really good at first! Originally equipped with a 390 V8 and a four speed, as well as being the highly optioned XR7 model, this 1967 Mercury Cougar looked like a great project (apart from the aftermarket plastic wire wheel covers). Unfortunately, the seller isn't selling the whole car! More about that later. If you want to jump to the auction to see what I'm writing about, check out the auction listing here on eBay. It's located in Manhattan, Illinois.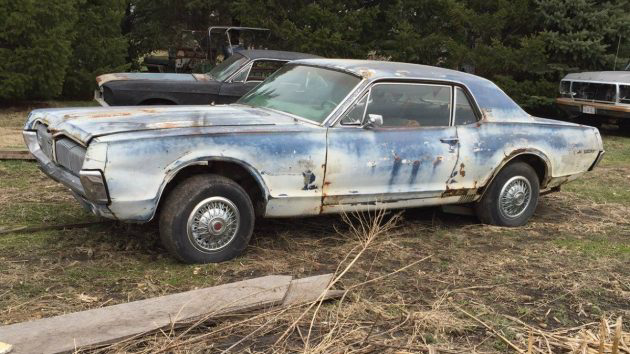 Obviously, this car needs some work. But according to the Cougar Club of America, there were only 27,209 XR7s produced in 1967. That may sound like a lot, but there weren't many with 390 V8s and four speeds. And the car, while superficially looking pretty bad, if you look closely the rust isn't terminal. Challenging, yes, but not terminal.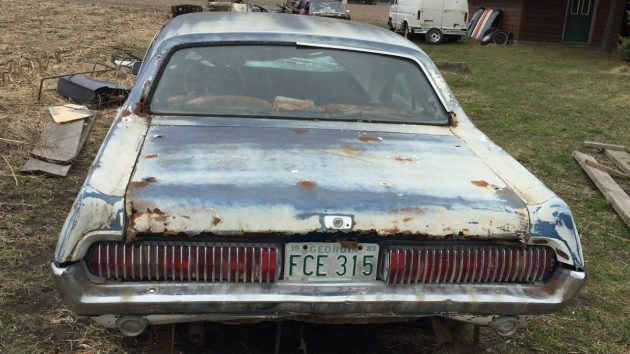 One nice thing is that you are buying the car with a Georgia bill of sale, which means you don't have to worry about a title — as I understand it, older cars sold on a bill of sale in Georgia can be titled anywhere in the US (please correct me if you know otherwise).  The chrome on this car would probably work for a driver, but if you want perfection you'll be rechroming or replacing. At least the tail lights are intact.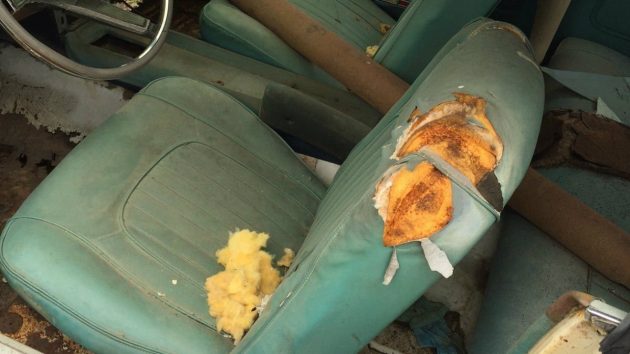 In addition to the driveshaft on the inside, as opposed to where it's supposed to be, the interior is largely intact but in pretty bad shape.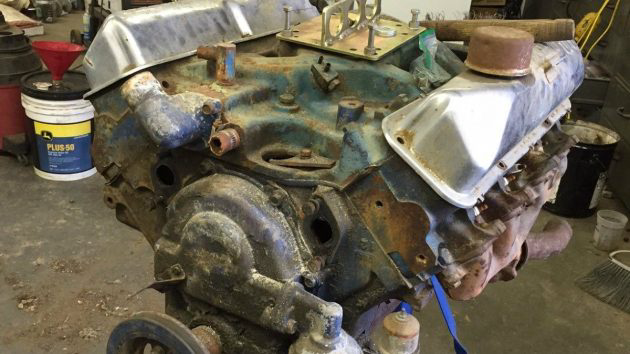 Nice engine, huh? This is represented as the original 390 V8, but there's a catch. The seller isn't including it for the sale price! Nor is the RUG-M "Top Loader" four speed transmission (originally from a 1967 big block Mustang according to this chart) included. Of course, the seller will be happy to sell them to you for an additional fee. I'll be honest, I don't understand this method of selling a car. If you do, please enlighten me in the comments?