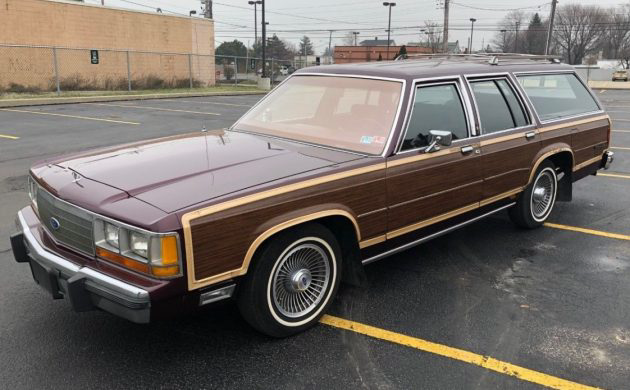 Besides those of us that just like great big 'Merican wagons, I'm sure some of you face the dilemma of a family that isn't exactly enamored with your classic car hobby (thankfully, not a problem in my family, but I can sympathize). One way to involve them is to have a classic car where everyone can come along and enjoy the ride, and this 1990 survivor Ford wagon is perfect for that purpose! It's being auctioned here on eBay and is located in Erie, Pennsylvania.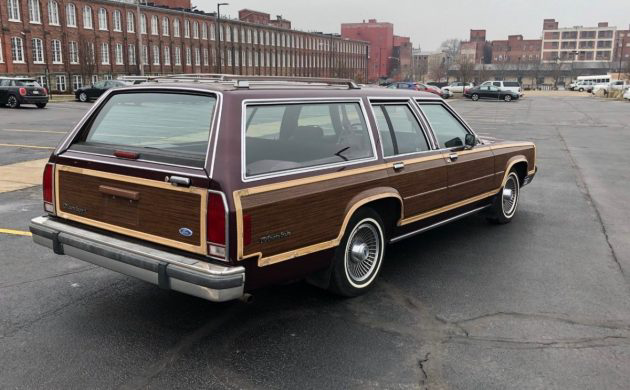 The car has recently been pulled from storage where it's been since 2005. It's showing 79,000 miles and I see no reason to doubt that it's the real deal. The seller tells us that they cleaned and replaced what was needed in the fuel system and it started right away. Even the air conditioning works!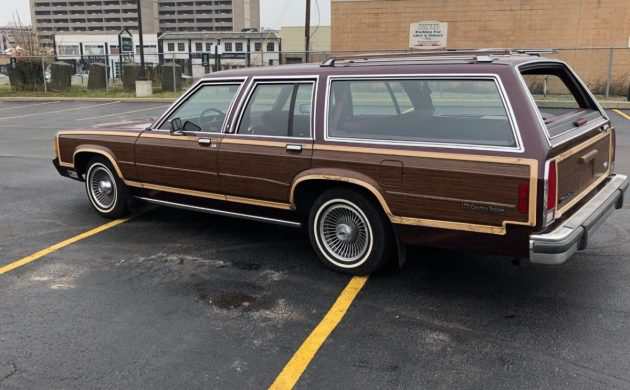 We are also told that there is a small amount of rust in the quarter panels, but there's no close up picture to illustrate exactly what that means. Some of the plastic trim around the plastic wood is peeling as well.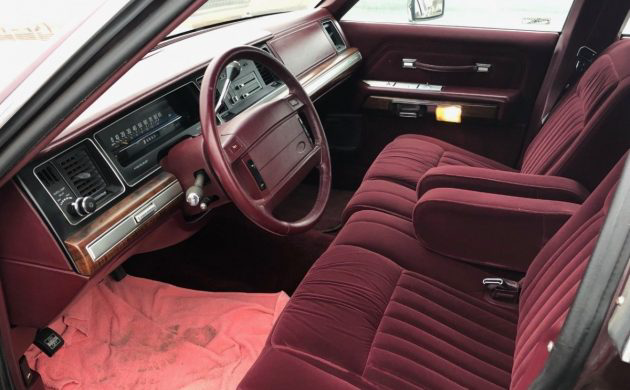 On the other hand, the entire interior looks like it rolled off the showroom floor last week. Acres of dark red velour are the highlight, and the seller says there aren't even any wear marks.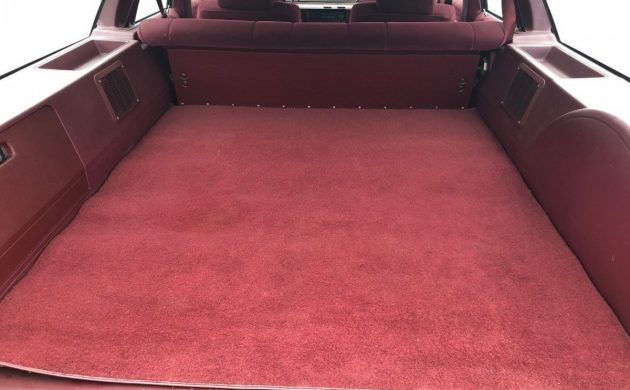 Unusually for a wagon, the loading area is undamaged as well!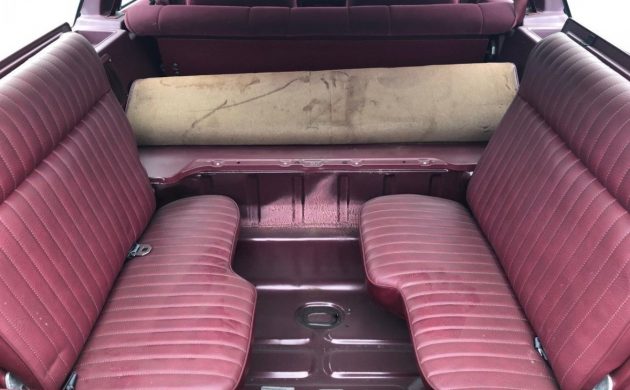 A further treat is the presence of the rear folding seats. By my count that means a seating capacity of eight, with three in each of the first two seats and two back here with the scenic view — as long as they don't mind looking sideways! So even larger families can go on whatever classic car touring event or show you have in mind — how does that sound?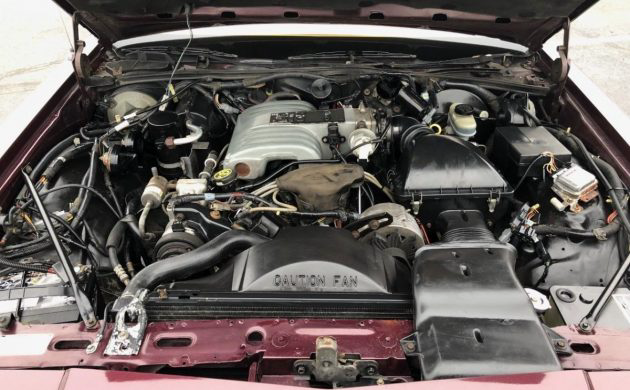 While the 5.0 (302 cubic inch) V-8 and the attached systems aren't current technology, it does have fuel injection and will be smooth and powerful if not particularly fuel-efficient. I hope some classic car lover with a family ends up with this survivor and enjoys some of the family-oriented events in their area. Could that buyer be you? Bidding hasn't even hit $3,000 yet, but there is a reserve.