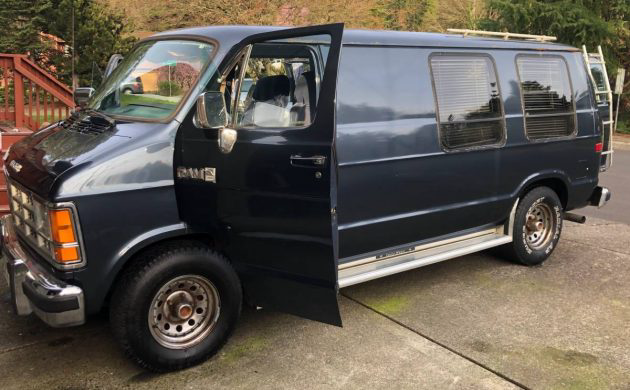 This 1988 Dodge B250 conversion van is an aftermarket creation at the hands of Compact Equipment Co. of California, according to the seller. It's amazing how many of these companies existed at one time, with the sole purpose of converting an off-the-lot van or truck into a rolling home on wheels. The end result is a creation that is clearly from the 1980s, both in terms of the popularity of models like these and the styling contained within. The seller reports there's just 65,400 original miles on the clock, and he's asking $6,000 cash for the running, driving conversion van. Find it here on craigslist in Gresham, Oregon.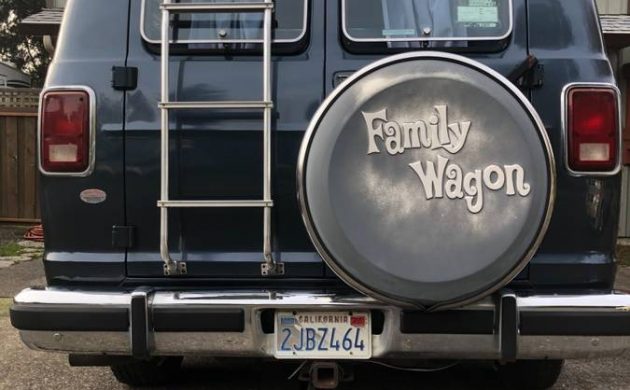 Thanks to Barn Finds reader Andria Antonakos for the find. Check out the old-school California license plates – there's little doubt this van has been a West Coast resident for some time. The branding always got me on these things, as the lettering looks like it's a font straight out of the Brady Bunch era and also speaks to a culture where it was completely normal to load everyone up in the conversion van and head out, looking for adventure. I can still remember the one time my father has a Chevy version of these luxurious cruisers as a rental, and not wanting to give it back. I mean, it had a TV and a snack drawer filled with M&Ms – it was a dream come true for a 10-year-old!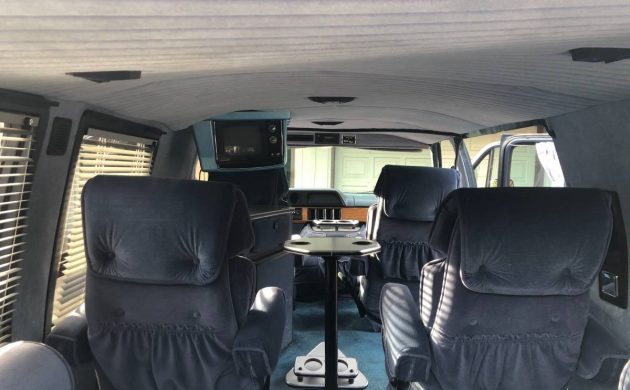 The interior of this Family Van is exactly what you're hoping to find if you're a connoisseur of conversion vans. Wall-to-wall carpeting, captain's chairs, custom blinds, a roof-mounted TV, pop-up tables – it's literally everything you could need for a road trip with maximum comfort. The seller also reports there's an icebox and hand-pump sink nestled in here, and of course, the third-row bench that converts into a bed. The heat still works from front to back but the air conditioning is kaput. The headliner appears to be in great shape, along with the thick-pile blue carpeting. Apparently, all the windows open, too.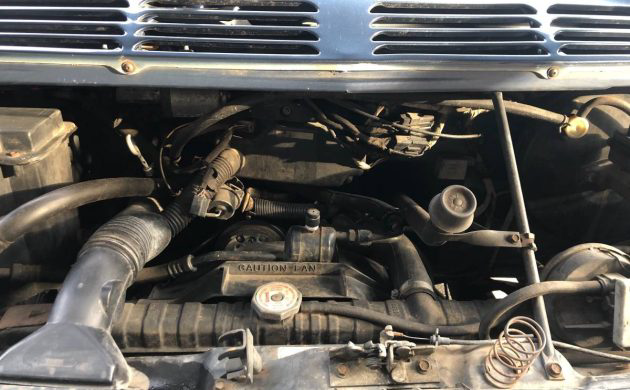 The seller claims that despite the low miles and nominal use over the years, the van has still been maintained to a high standard. The 5.2L eight-cylinder is said to run well, but details about its maintenance history aren't shared. It sounds like it's received the normal fluid changes and comes with a recent battery, but you'd still like to know details around belt services, valve cover gaskets, water pumps, and thermostats. The seller is only the second owner, and I can't imagine there are too many conversions vans of this era in this sort of condition that haven't been passed down to fourth and fifth owners by this point. Which conversion van company was your favorite?