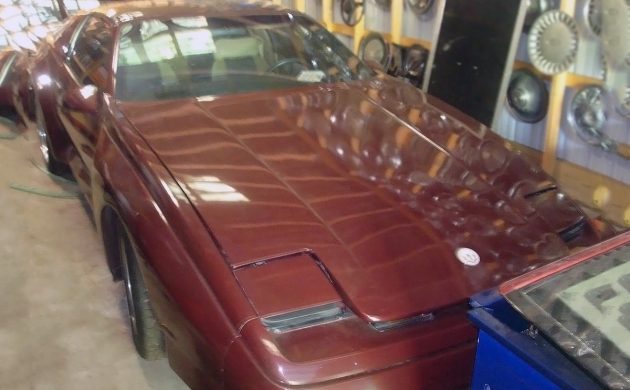 This is the rarest car that I've never heard of. It's a 1985 Pontiac Tojan and they were made to basically give Ferrari the ol' one-two right in the kisser. They are incredibly rare with reports of around 150 of them being made between 1985 and 1991. They are not a kit car, they were a factory-produced monster, made from an F-body Firebird by Knudsen Manufacturing in Omaha, Nebraska and they were commissioned by GM. This example can be found here on craigslist in Somerset, Wisconsin just over the beautiful St. Croix River from Minnesota. The seller doesn't give an asking price, just saying "best offer". If anyone needs boots on the ground for this Tojan I'm only a half-hour away. This is a really intriguing car the more I look into the history of them.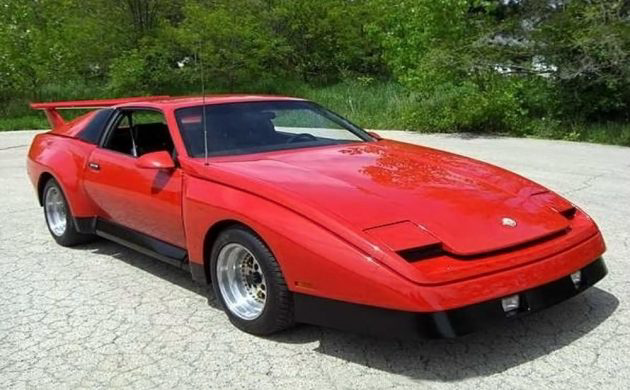 Here is a photo of a Tojan that sold at a Barrett-Jackson auction for $16,500 back in 2010. Apparently, it was used in a movie which may have upped the value a bit, but it also looks perfect. The first photo of the car for sale is the only one in the ad which is disappointing, it's impossible to really tell the condition from one slightly out of focus photo. The ad is written by a car dealer, or consigner, who is selling it for the 71-year-old owner. There are so many questions about such a rare car, I wish they would have provided more photos. It does look like it has the optional rear wing such as on the red car above which is great. The car for sale has been painted burgundy in 2015, according to the CL listing, and it has a "Sonny Heck" 406 Chevy engine that was $9,000. Have any of you heard of the Pontiac Tojan?
Have something to sell? List it here on Barn Finds!