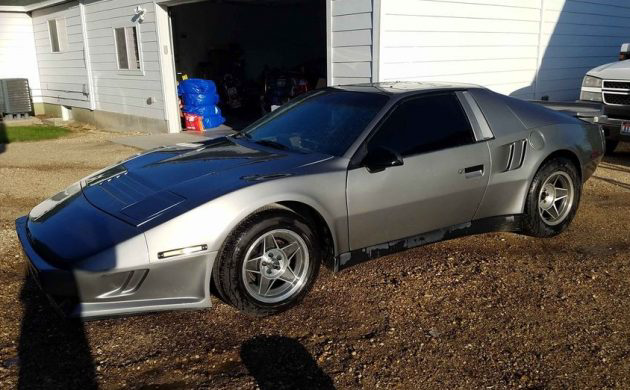 The Pontiac Fiero has been the canvas for wild ideas and questionable choices since it was introduced in 1984.  It's mid-rear engine layout and low price enabled owners to add kits to ape Ferraris, mimic Lamborghinis, and experiment with poorly built one-offs.  Standing out from the kit-car cacophony were several rebodies available only new through Pontiac Dealers.  While the Mera may be the most well known, the Fiero-based Enterra Vipre is likely the rarest with estimates of only 38 having been sold.  Find this one on Facebook Marketplace for $25,000.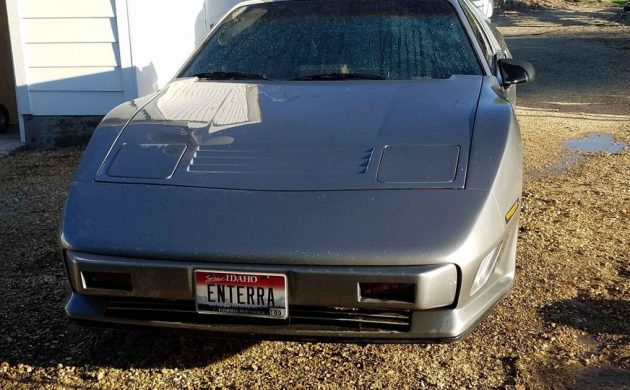 The Enterra was sold only through Pontiac dealers as an appearance and luxury package on fully loaded Fiero SE's.  The Enterra package meant that new Fiero SE's were shipped to Canada where the unique body and interior were fitted by Enterra.  The Canadian connection perhaps explains the front end's resemblance to Canada's other sports (safety?) car, Bricklin's SV-1.  Aside from the distinctive bumper, the changes included expanding the body by approximately 50 centimeters to account for unique styling, and the standard Fiero interior was treated to handsome leather on most surfaces.  The result was a uniquely styled Fiero with even more exotic looks and a nicer interior.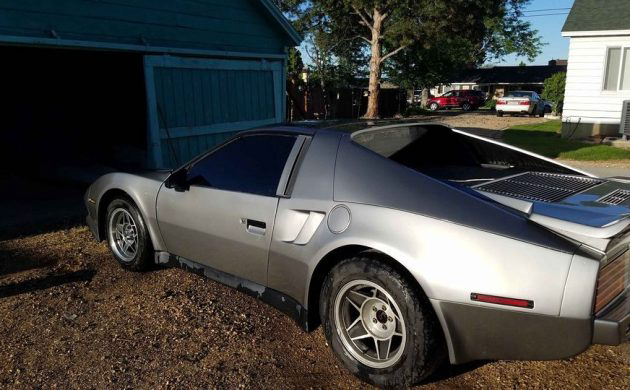 The listing is sparse on details, but from it, we can gather that this Enterra will be a project.  The seller claims it's the only 1984 model in existence, but offers no proof.  The Seller also claims to have "2 engine styles to go with" the Enterra without elaborating on what that means.  Assuming the photos are current, the stance of the vehicle implies that an engine is currently installed, but there's no telling if it's the originally-fitted Iron Duke 2.5L 4 cylinder which was the only engine available in 1984, or something more powerful.  Given the Fiero roots of the Enterra, any number of swaps are possible.  Whatever engine is currently installed, the seller claims the vehicle has a total of 46,000 miles.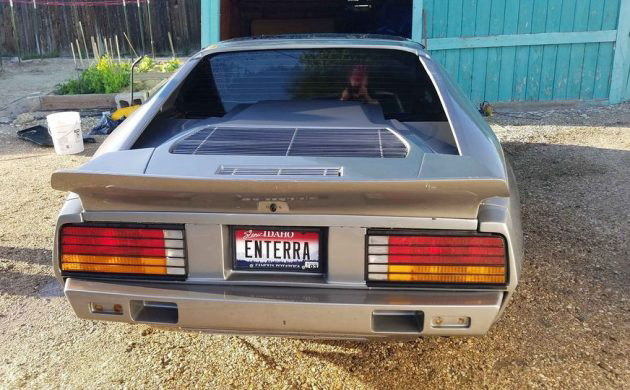 The exterior of the Enterra body looks cosmetically intact and the shape has aged rather well.  Panel gaps aren't perfect, but then again, stock Fieros didn't leave the factory with perfect panel gaps.  There are no passenger side or interior photos offered, but if the exterior is any indication, the interior may have been preserved.  When it comes to Fiero rebodies, the Enterra's unique exotic looks, rarity, and factory history stand out nicely without suffering the fate of most other rebodied Fieros which tried their best to look Italian.  $25,000 seems to be a lot of money for a Fiero, but rarity has a price.