This is a great story, and one that rarely happens: the family associated with a special car that loses its storage space actually decides to collect all the parts together and get it into the hands of an owner who will restore it, rather than just dumping it with the property owner or donation center. This is a desirable 1958 Mercedes-Benz 190SL roadster that will require restoration and re-assembly, but the photos provided by the seller indicate that the previous owner did a respectable job of holding onto the original equipment parts, which will hopefully make its resurrection a touch less complicated when the next owner collects the boxes and bins of spares. Find the 190SL here on eBay with bids to over $30,000 and no reserve.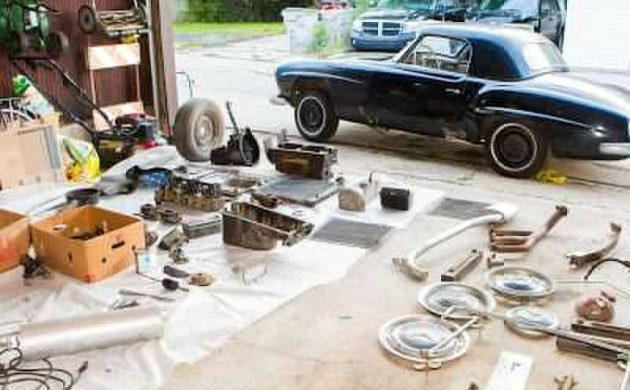 The listing notes that the Mercedes has been in the same family's possession for over 40 years, with conversations taking place in that time about what to do with the classic convertible. As most of you likely know, the 190SL is the lower-priced sibling of the iconic 300SL roadster and gullwing models that sell for millions of dollars at auction. It's also less powerful and arguably less attractive, but it's still a two-seater Mercedes from a wonderful era in vehicle styling for the automaker. The seller notes that when the relative that owned the garage where it was stored passed away, they had to intervene to rescue it from going to the scrapyard.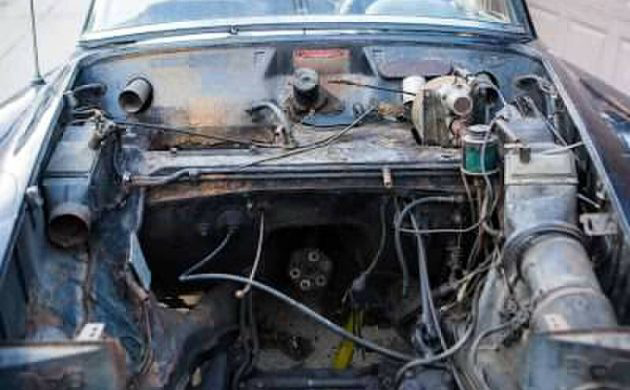 Can you imagine sending a car like this to scrap? Even if it's not the most desirable Mercedes drop-top ever made, surely there's enough awareness among even the uninformed that a car like this should be saved. There's more to that story, and I'd love to hear it. The seller reports that the 190SL comes with both its hard and soft tops, and refers to the listing photos to determine what else you'll be going home with. The gallery shows what looks like an engine block, head, transmission, exhaust components, and more, but the seller notes that the pistons and crank rod are missing. The link to the Shutterfly account also reveals that the top assembly, all four hubcaps, and all of the original glass is still with the 190SL.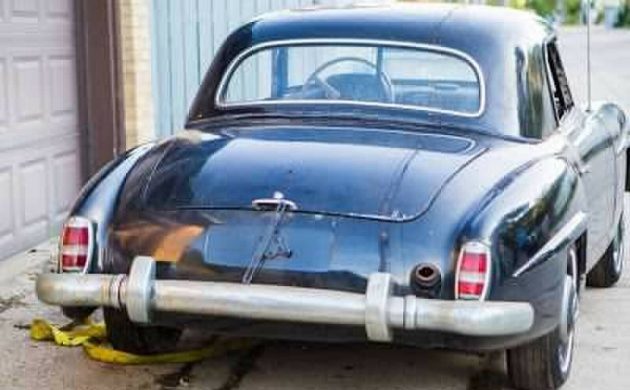 The front floorboards will need to be replaced, as it is fairly crusty underneath. The 190SL is located in Milwaukee, Wisconsin, which isn't the most hospitable climate for a car like this. The trunk floor looks surprisingly solid, and while it's hard to determine from the other side of a monitor whether the bodywork itself is in good shape, it certainly presents like it is. The best news (beyond the fact that this 190SL will not be sent to the scrapyard) is that its engine is the numbers-matching unit, which certainly helps in terms of justifying the restoration costs, which will not be cheap. Would you restore this forgotten garage find convertible?