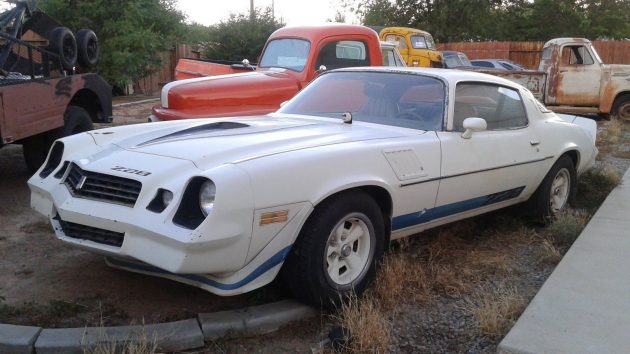 This Z28 may be a little rough around the edges, but the engine has been rebuilt and there's a four on the floor! By the time this Camaro was produced, most had slush boxes and in '80 '81 they even discontinued the Z28 stick completely, so it's always nice to find one with four speeds. This one needs some attention, but if bidding doesn't go up too much more it might end up being a bargain. It's located in Sun Valley, Nevada and is listed here on eBay with no reserve!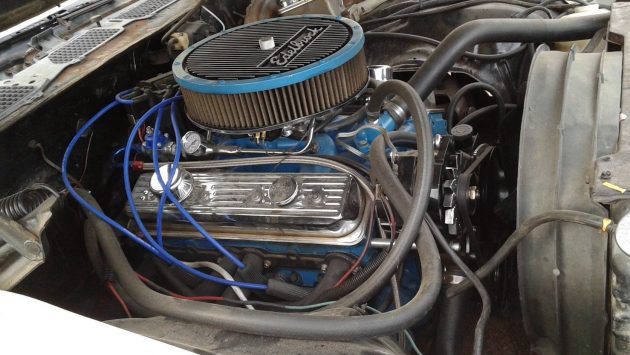 There's that rebuilt engine previously mentioned. I could do without the flashy valve covers and air cleaner, but that's just me. The seller has the original block, but as long as this one was done properly, I'd leave it in there and have some fun with it! Looks like someone has already added headers and a new carb, so I'm guessing this 350 puts out significantly more than it did when it left the factory. Power was the main area lacking on the late 2nd gen Z28, so it's nice to see that someone may have remedied that here.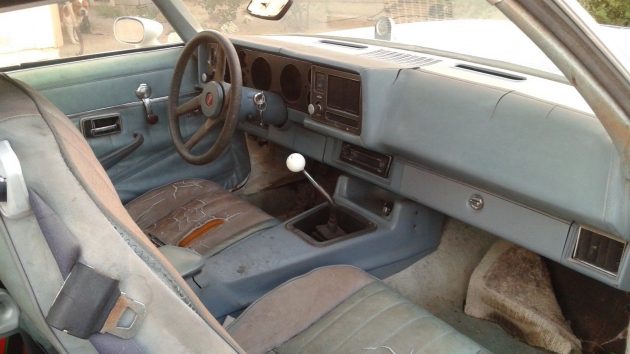 Here's what really makes this particular Camaro special though. A manual transmission can make just about any car entertaining. Stick it behind a V8 though and you have a recipe for fun! Revs can be held out to the last second and downshifts can be made at the precise moment needed to keep the engine in it's powerband. Out of the 84k Z28s produced in '79 only 18k were ordered with the M21 4-speed option so that makes this configuration relatively rare.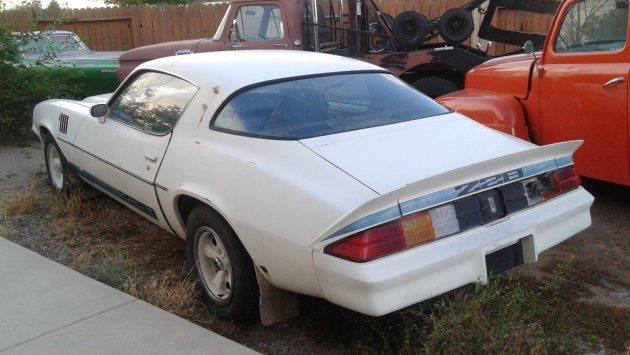 There's some rust in the rear quarters, but otherwise the body looks pretty good. The paint is claimed to be original and, although worn, has a cool look to it. Everybody seems to want to repaint everything, but I'd attempt to make the rust repairs and only respray the areas that were absolutely necessary. That would keep your costs down and the car mostly original. Everyone has a shiney automatic equipped Camaro in the garage, but I'd rather have this ratty 4-speed any day!