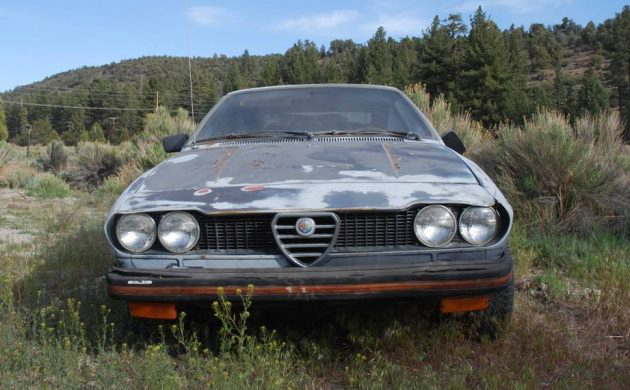 The words "free car" rarely have any association with a vehicle of even modest desirability, but it appears in this instance – at least for Alfa Romeo fans – there may be a chance to end up with a decent car for just the cost of transport (and your time). The seller mentions that this sorry looking Alfa Romeo GTV has been on his property since he owned it, and has decided it's time for it to stop taking up space in his field in Big Bear City, California. The fly in the ointment is you have to grab it by February 25th in order to get it for the one-time cost of $0.00. Find it here on craigslist on the Inland Empire page.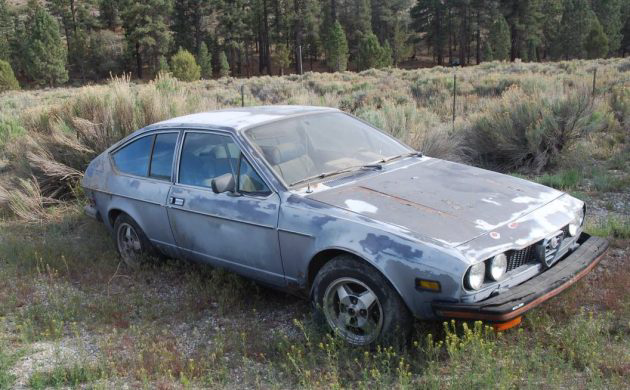 Thanks to Barn Finds reader Erik for the find. Free cars are always interesting to me, because there's usually some story behind why the owner doesn't want a dime for the thing. Sometimes, it's as simple as the cars are pure garbage or so obscure that a very small part of the population would even be interested. I ended up having to do that with some parts I had stashed away for a very unloved project car I had sold, where the only way to get back the space they were taking up was to give them away. This, on the other hand, is a vehicle that more than a few folks would like to own, so Id' have little issue with the seller asking $500.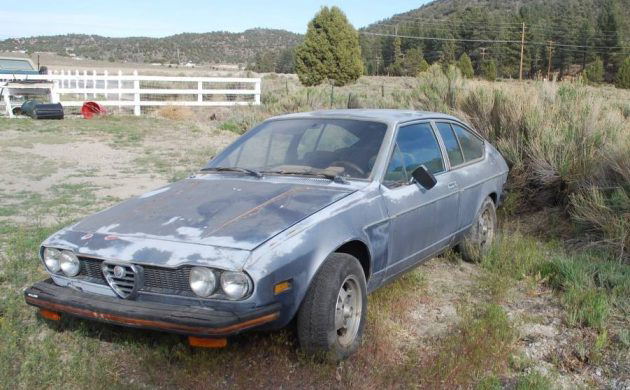 However, there is undoubtedly joy that comes with getting rid of an eyesore and not having to do a damn thing for it other than writing an ad and opening the gate. There's a good chance the interior is completely roached given the Alfa has been sitting exposed in an open field for ten years, and God knows how many years before that since the seller bough the property with the car on it. The sun has clearly done a number on the paint, which likely wasn't that nice to begin with. This generation of the Alfetta was a low point of sorts for the model, as it was strangled by emissions requirements and the huge federally-mandated safety bumpers.
Still, they are cars that will generate approving nods and smiles at any classic car show, and there's a decently-sized enthusiast community for the model that should make parts sourcing a breeze. Given the GTV has resided in a dry, desert-like community for over a decade, I doubt rust is a major issue, which has certainly killed off plenty of these cars in the past. Plus, with the right wheels and mild lowering kit, this Alfa will look quite sharp. The only obstacle I see is if the seller lives in a hard-to-access area, which may factor into his decision to offer it up for free. Would you make the trip to Big Bear City to grab this free Alfa Romeo?