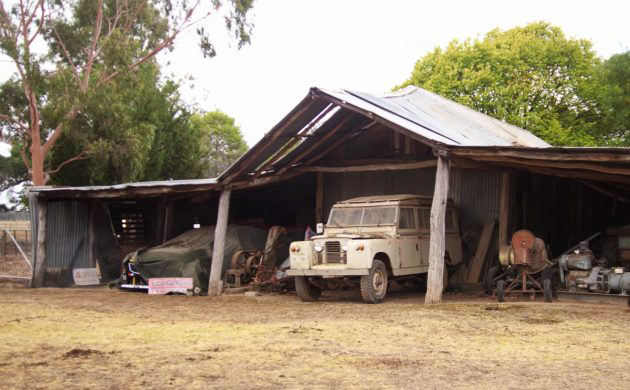 A few weeks ago we ran this story on how the Barn Finds culture is being adopted by Hollywood to promote the upcoming Ghostbusters movie. Well, it appears that this trend is moving even further across the globe. Australia's premier motorsport category, known as Supercars, is heading towards the commencement of its racing season. As is often the case, many teams are keen to unveil new or updated liveries, and one team has chosen to unveil their livery in a barn.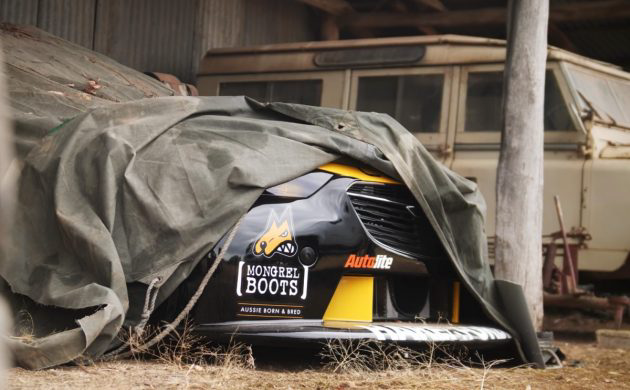 Supercars is an Australian domestic series, and while the cars compete only on road or street courses, the philosophy behind the underpinnings of the cars themselves is similar to those of NASCAR. While the cars from the three brands, Holden, Ford, and Nissan all look different on the surface, they all constructed around a control chassis, roll-cage, and floor. The cars utilize a large number of control items such as brakes and transmissions, and suspension pick-up and mounting points are identical across all brands.
Brad Jones Racing fields a total of three Holden Commodores in the championship and chose to reveal the new livery for its Freightliner sponsored Holden Commodore with the release of the video that you will find above. In recent years, these livery reveals have become more elaborate, and this year has seen them rise to a new level.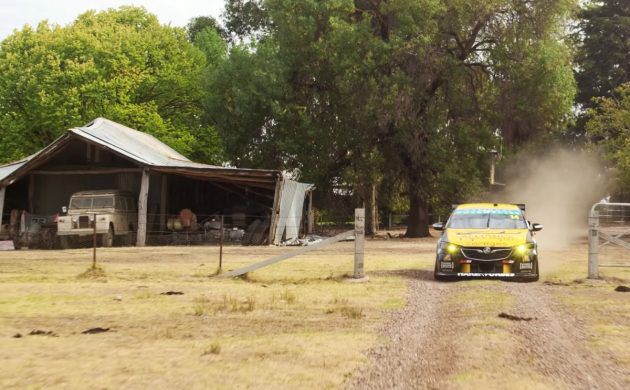 Although chassis and roll-cage philosophies are similar, NASCAR and Supercars follow different mechanical pathways. Both Supercars and NASCARS are powered by V8 engines, but the configuration is significantly different in a Supercar. Engines are fuel injected 5.0-liter V8 units, and while the Ford and Holden both use a pushrod V8, the Nissan unit is an OHC engine. Horsepower outputs from these engines is around the 650 horsepower mark, although teams tend to be a bit coy about revealing exact figures. Engine power is then sent to a rear-mounted 6-speed transaxle.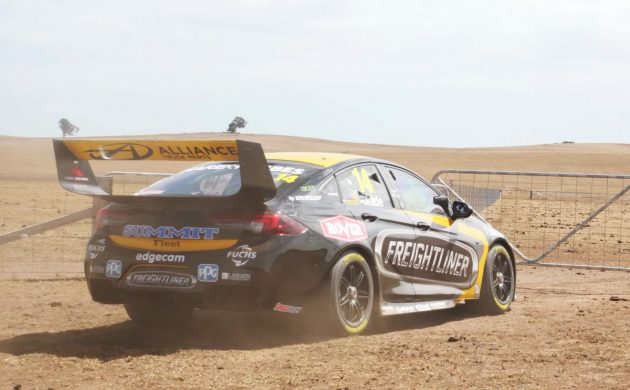 While it is a domestic formula, there is a significant amount of American involvement in the series. The Holden and Ford teams run engines which are sourced from Chevrolet and Ford's motorsport divisions in the USA. This year, Ford teams will also no longer be allowed to run the Falcon body panels, as the Australian Falcon production ended in 2016. Instead, these teams will be required to run their cars fitted with modified panels from the Ford Mustang. These panels are required to fit over the control chassis and roll-cage, so a significant amount of collaborative work has been undertaken by the Ford teams to develop the new body, with major assistance being provided by Ford Performance in the USA.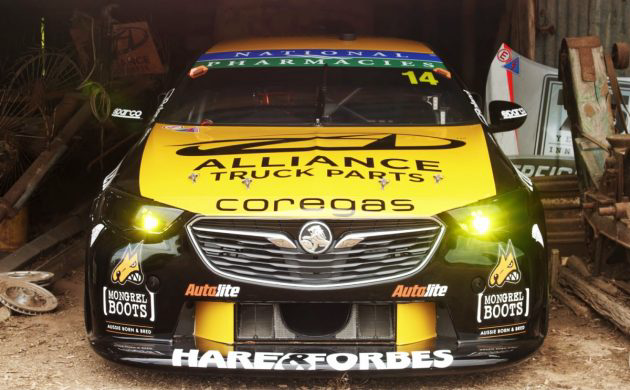 It seems like a strange way to reveal a new race car, but it looks like the team had a fun time making this "barn find" story come to life. It also shows just how beloved the barn finds dream has become throughout the world! So let's wish the Freightliner Team good luck in this season's Supercar series.
Have something to sell? List it here on Barn Finds!