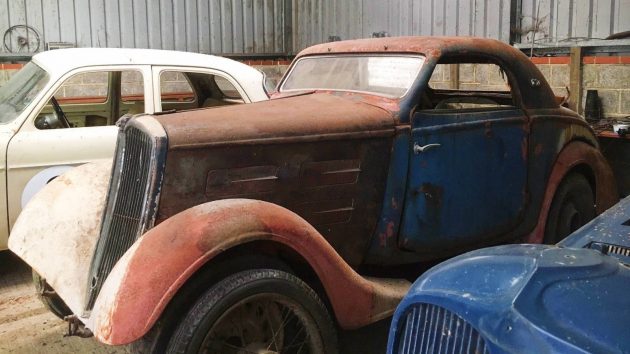 The Peugeot 301 was built from 1932 to 1936. The body style changed some, but the mechanicals didn't. They could almost be mistaken for American prewar cars except for the placement of the headlights. This one, listed on eBay, is a less common coupe. The eBay listing shows the location to be Bergenfield, New Jersey, but in the description, in the last line, it's revealed it's really in the United Kingdom. Bidding is just over $2,000 with reserve not met. The asking price for this old coupe is about $20,000 on other sites. It's said to be mostly complete, so there must be a pile of parts included although there is no mention or picture of them. It also has rust in the usual places.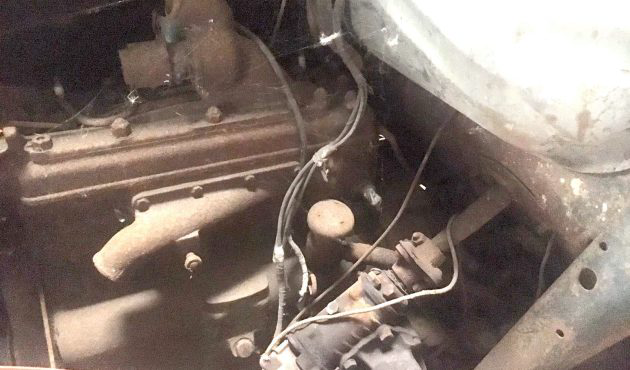 In the one picture provided the engine looks complete, at least from here. There is no word on its condition, so you can assume it is stuck. That's a 35 horsepower 1465cc flathead four.

It's hard to imagine what it would take to restore this car, to make the one on the right look like the one on the left. The description says it's mostly complete, so unless by "mostly" they mean by weight, there must be a big pile of parts somewhere. Replacement parts will be difficult to find. It will take a very special person with lots of time and a pile of money. Hopefully, there's someone out there who would like this Peugeot for their collection.