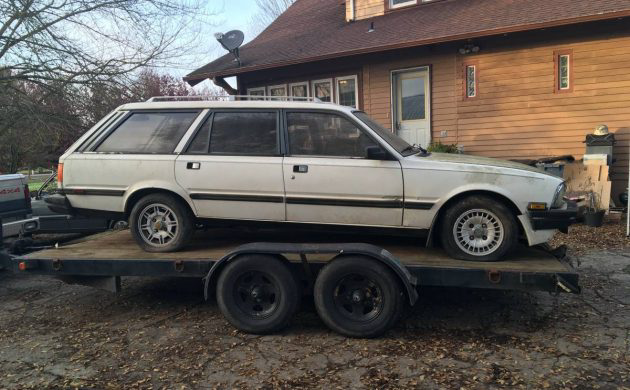 Among the makes and models of cars I've never owned, there is a glaring hole in the section devoted to French vehicles. I'm not sure why, but circumstances have never aligned wherein I've had the chance to buy one of these delightful oddballs. Other folks are quite passionate about them, however, as this seller demonstrates who has collected no fewer than three of the most distinctive models: a wagon (shown here), a desirable Turbo model; and a turbo diesel. That's an enthusiast who has a very specific gamplan as it relates to owning the most desirable models of the 505 line. Find the listing here on craigslist with prices ranging from $500 to $1,500.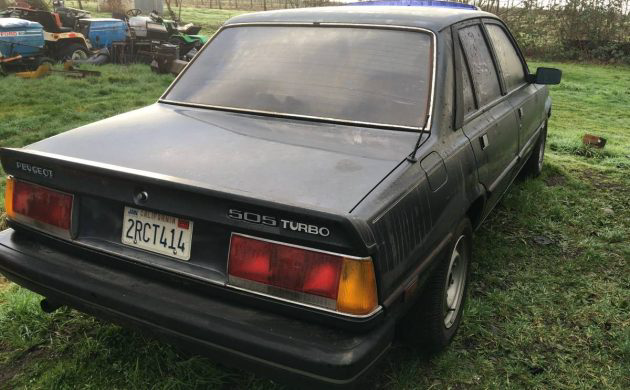 Thanks to Barn Finds reader Rick P. for the find. For me, the one to own is the turbocharged wagon, shown above. If circumstances materialized that I was able to own one of these cars, the wagon would beckon, as it's an extremely handsome design and you can't beat the utility of the longroof. Here's what always stops me, however, from pursuing this fantasy: nobody wants to work on old French cars anymore, and as someone who routinely consults the advice of an expert, I'd be in a tough spot in short order bringing one of these back to life. The turbocharged sedan is the hot ticket if you want the performance car of the bunch, and it's equipped with the preferred manual gearbox.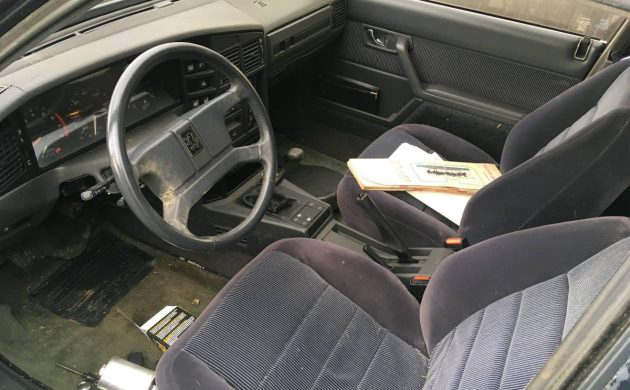 None of the 505s seem to be past the point of saving, but none of them run or drive to the point that they be driven home. Each car has at least some mechanical fault that requires they be fired up with starting fluid, and the diesel doesn't fire at all due to a faulty starter. But the interiors look pretty decent and the bodies aren't rusty, owing to their location in the Pacific Northwest. The seller also points out that the wagon and turbo car are nicely optioned with sunroofs and other features, and that the cabins are in good shape. The interiors do look pretty good, with no obvious signs of dampness or destroyed upholstery. The dash in the turbo four-door does have some cracks, however.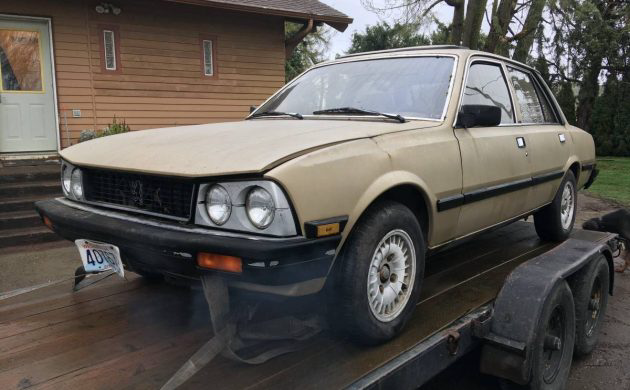 I spotted one of these diesel sedans at a little used car lot / salvage yard a few months ago, and it looked like an absolute survivor. I felt like I should go in and at least look at it to see if it could be had cheaply. But then – what to do with it? A diesel sedan of this vintage will not be quick, and the 505 in stock, non-turbo form isn't exactly known for being a road-holder. And even if the apocalypse should come and we're all trying to run our cars on vegetable grease, a diesel Peugeot likely isn't the best choice for a bugout vehicle. So, just buy one because you want a French project your neighbor won't have, and given the prices seem reasonable for non-rusty examples with a good chance of running again, this guy's stash of forgotten 505s seems like a good place to start.