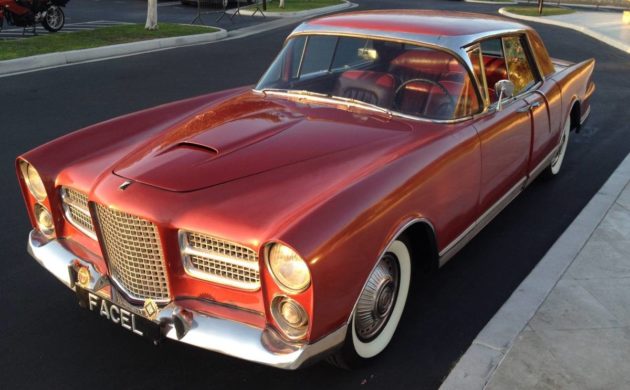 I've long admired these lovely and very French automobiles, whose elegant exterior hides the powerful American muscle underneath. They made an impression—French existentialist Albert Camus was killed in his friend's speeding HK500 in 1960. What we have here is an unrestored but gorgeous 1960 Facel-Vega Excellence, with 383 Chrysler police-pursuit power, for sale here on Craigslist in Plano, Texas with an asking price of $109,000.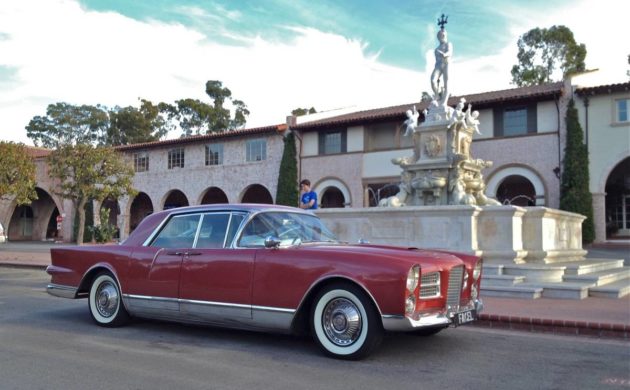 The values of these short-lived models have zoomed upward. Something like 20 years ago I saw one as nice as this on sale at Hershey's car corral for $4,500. You could say I should have bought it, but who had $4,500 20 years ago?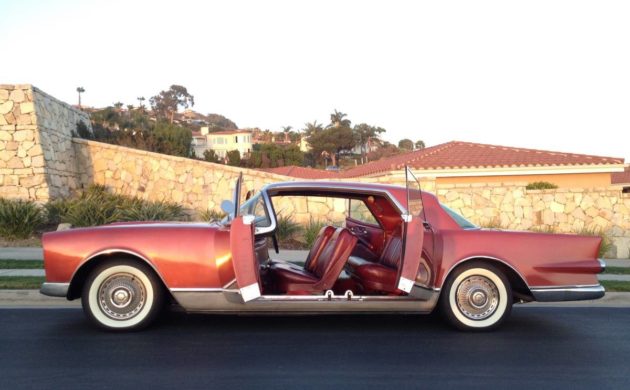 I have to say I prefer the more under-stated HK500. The Excellence's big rear fins are more than a nod to the American market, they're open obsequiousness. But this example is so nicely preserved I could overlook its styling deficiencies—and it still has that lovely Facel Vega front end, which still looks imposing.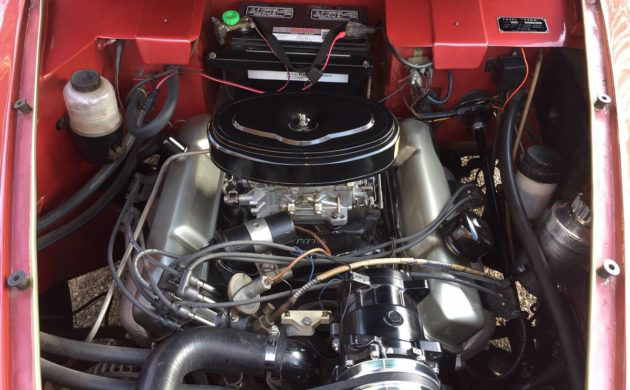 The owner informs us that this is one of 28 Excellences handcrafted in Paris in 1960. It's a California car, sold new by Peter Satori Motors in Pasadena (though in Texas since 2017), and retains its numbers-matching V-8. Also imported from Chrysler is the pushbutton three-speed Torqueflight automatic. The car is loaded with options, including air-conditioning, power brakes, power steering, and dual heaters. The interior is over-the-top luxurious, with copious use of decorative wood (including for what appear to be picnic tables in the back of the front seats).
The car is described as "unrestored," but quite a bit has been done to it. The Facel-Vega was painted in the original "toreador red" in the 1970s. The paint has wear spots and is said to be driver-quality. The original upholstery would have been leather, but this one was reupholstered in nice-looking red vinyl in the 1970s. The engine appears to have recently been detailed, and the power front discs are now, as is the power steering box. The carpet appears recent. The odometer says 65,000 miles but, as they say, TMU.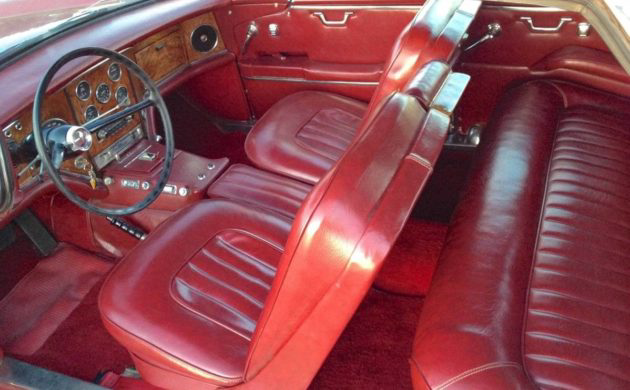 The car is a driver and benefited from a recent mechanical service. It was driven from Los Angeles to Monterey, a distance of 800 miles, twice (in 2010 and 2014). It's a show car, too, with stops including the Pacific Grove Rally, San Marino Motor Classic and the Greystone Mansion Concours d'Elegance in Beverly Hills. It has no obvious needs now.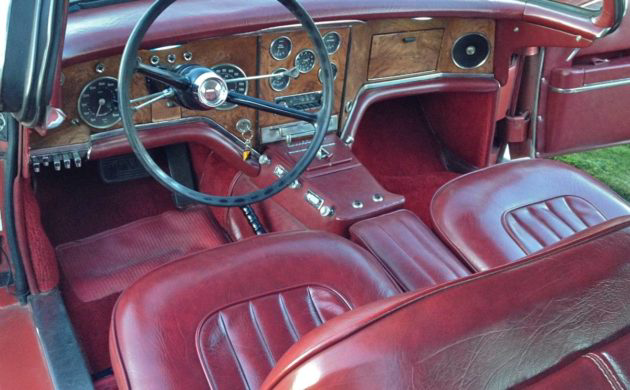 The history is interesting. Jean Daninos owned Facel Metallon, which built bodies for Dyna, Simca, and Ford (the milestone Comete). Daninos decided to build his own luxury cars, and the Facel-Vega coupe debuted in 1954, with a 4.5-liter Chrysler V-8 under the hood.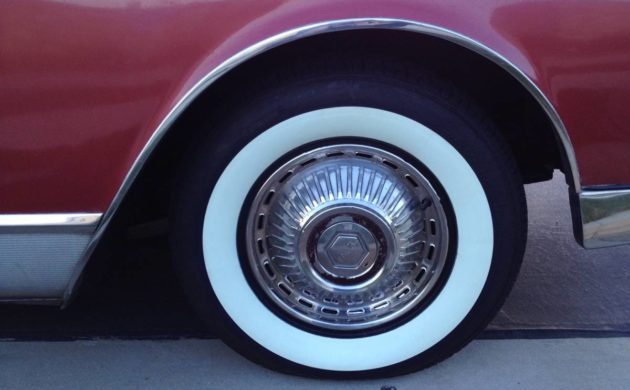 The four-door Excellence appeared in 1957 and used a pillarless design that made it not quite as rigid as it should have been. The HK500, with disc brakes and a 6.2-liter, 360-horsepower version of the Chrysler engine, debuted in 1960. A fascinating late entry for the company was the smaller Facellia coupe and convertible (at left in the photo below), which is one of its guises used (of all things) Volvo 1800 power (with an optional Laycock de Normanville overdrive). The company was on the ropes by 1964.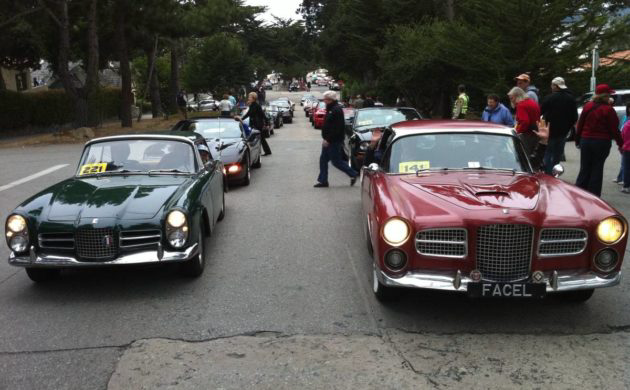 This Excellence looks good from every angle, with that vinyl interior being the only possible demerit. It's a car you could have fun with, and also show with a reasonable expectation of winning a trophy. Does it belong as part of your muscle car collection?