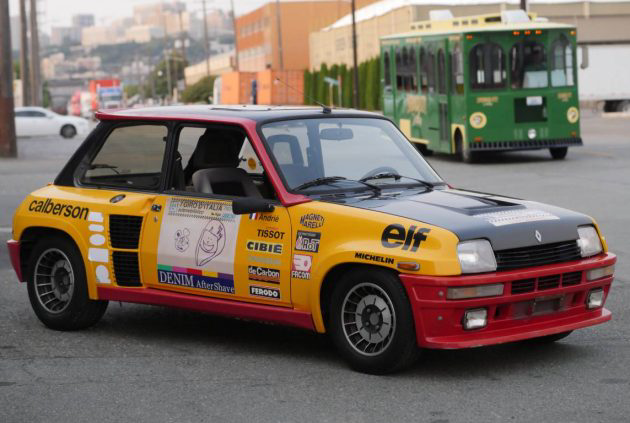 Street-going versions of Rally cars typically amount to a stock car with a turbocharged motor, all-wheel-drive, and upgraded suspension. This one is a whole different story. Few if any rally versions differed more radically from their normal models than the Renault R5 Turbo and this street-going Turbo 2. Though not a factory racer, this Turbo 2 emulates the vintage rally cars with racing numbers and period sponsor advertising. Thanks to Nate G. who spotted this French firecracker offered here on Seattle, Washington Craigslist, it's yours for the asking price of $47,500.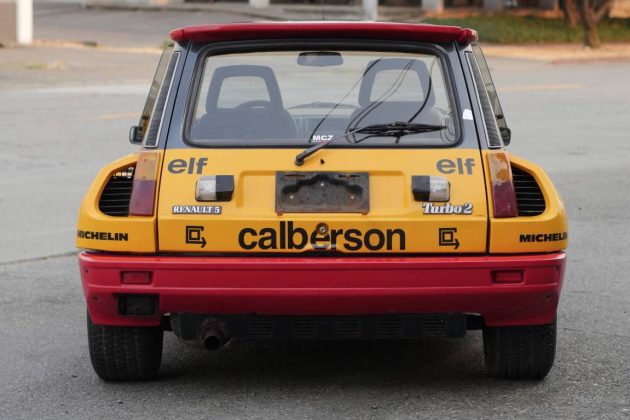 The normal R5 bodywork extends outwards only as far as the turn signal block, and only the Turbo featured the fender flares, wider track, and cooling ducts seen here. Americans may remember the R5 as the "Le Car." Apparently Le Car owners had some other names for them that can't be posted here. I drove a stock R5 LeCar in the '80s. It accelerated as if towing a load of firewood (I kept checking that the parking brake was disengaged), and the rubbery shifter gladly wobbled in all directions no matter what gear I selected. The stock R5 features a typical front-engine, front-wheel-drive layout like most small cars since the debut of the original Austin Mini. For the R5 Turbo, Renault's Alpine racing engineers, working with Italian design house Bertone, went "all in" and gained approval to move the engine from front to middle and (naturally) have it power the rear wheels (some details courtesy of en.renaultclassic.com).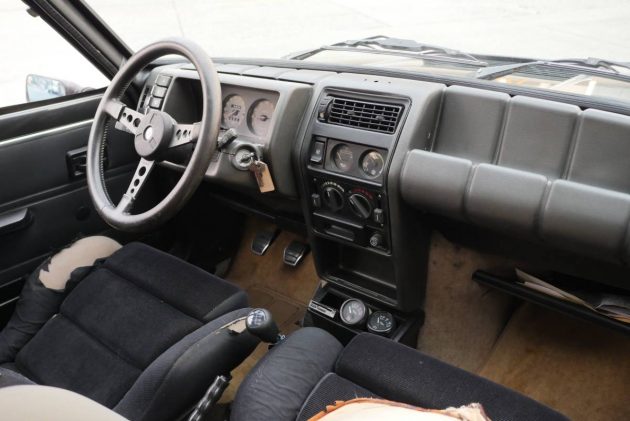 After an earth-shattering debut at the 1978 Paris Motor Show, every automobile magazine on the planet featured the insanely modified R5 Turbo. While not synonomous with racing in America, Renault has a rich racing history including the world's highest-technology racing series, Formula One. This one looks a little worse for wear, and Turbo-specific bits will be difficult to locate.
The listing and additional photos never show the engine (things that make you go Hmm), but they do confirm that this is a mid-engine R5 Turbo not simply a Le Car with flared fenders offered for sale with a boat-load of bravado. To be clear, someone has added the rally and sponsor decals just for fun. This car is listed as a Rally "Replica," and Turbo 2 models were not race cars. They had fewer fancy racing parts and were all sold as street-going cars after the homologation R5 Turbos needed to qualify the racers (some details courtesy of Wikipedia). Still this car is perfect for anyone with an eye for quirky '80s hot hatchbacks. Call now before Jay Leno buys it to park next to his Ford Festiva SHOgun. What do you think of this crazy slice of French bread?