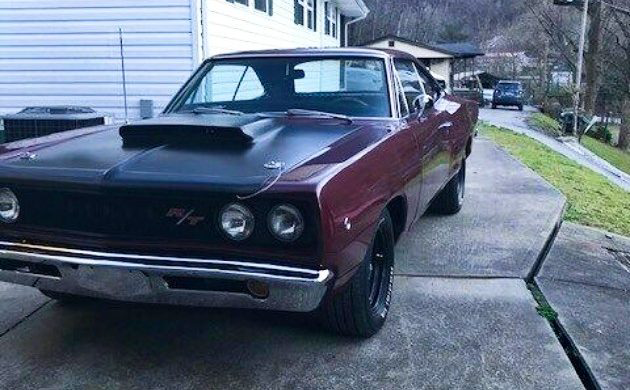 This 1968 Dodge Coronet has a tough and purposeful appearance, and its looks aren't deceiving. With a freshly rebuilt drivetrain and a few sensible upgrades, this is a classic that should offer its next owner power to burn when they bury the right foot. After doing all of the heavy lifting, the owner has decided that the time has come to part with this muscular Mopar classic. It is located in Evarts, Kentucky, and has been listed for sale here on eBay. Bidding currently sits at $9,900, but the reserve hasn't been met.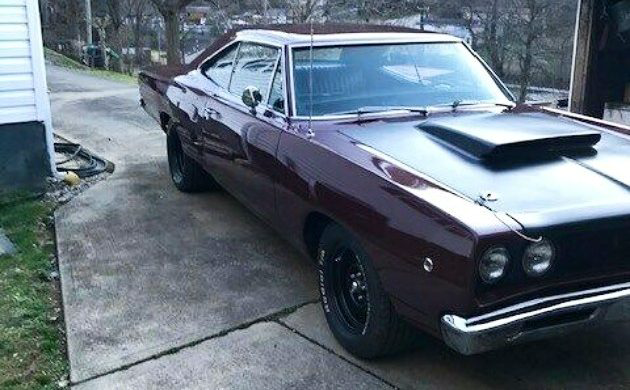 The photos that the owner supplies of the Coronet aren't the greatest, but they still manage to paint a pretty positive picture. The Burgundy paint holds an impressive shine, although the owner does admit that it does wear a few marks and nicks. None of these are visible, so we'll take his word on that. The panels are extremely straight, with no visible dings or dents. The other thing that isn't visible is rust. The owner doesn't mention any problems in the listing, and nothing is showing in the supplied photos. Of course, it would take an in-person inspection to confirm this, but it all looks pretty encouraging. The black steel wheels add to the imposing impression that the Coronet makes, and the hood scoop provides some hint that this is a car that has the performance to match that appearance.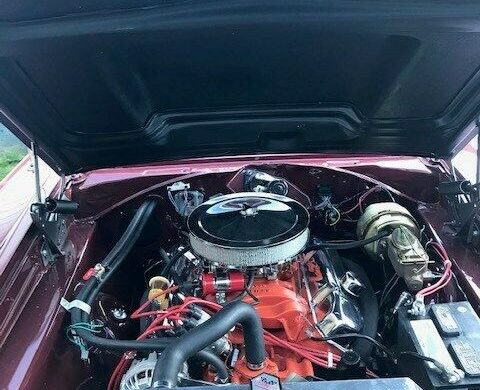 It isn't clear whether the Coronet is numbers-matching, but it does house a drivetrain that wants for nothing. The buyer will find themselves with a freshly rebuilt 383ci V8, a fresh 727 automatic transmission, an 8¾" 3.23 rear end, and power steering. To ensure that the Dodge stops as well as it goes, the owner has also upgraded the brakes to power front discs. The drivetrain has a mere 400 miles on it since all of the work was completed. That means that it is barely broken in. It isn't clear what the specifications of the 383 are, but it should potentially be producing at least 330hp. That would be enough to send the Coronet down the ¼ mile in somewhere around 14.8 seconds. In addition to the rebuilt engine and transmission, the owner has treated this car to all new wiring, new tires, and a front-end rebuild. That means that it should drive like a new car and that the buyer shouldn't need to spend a penny on the mechanical components.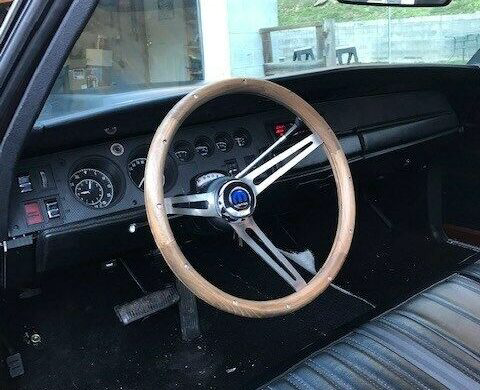 I've been trying to find something to be critical of with the Coronet, and I admit that I'm struggling on that front. The interior presents as nicely as the rest of the vehicle, with no screaming dramas. I was a bit dubious about the carpet to start with, but I believe that the owner has laid some offcuts over it for protection. It isn't clear what state the carpet is in below this, but even if it is tatty, $160 will secure a replacement set. Beyond that, there's nothing that needs attention. The dash is fitted with a set of Rally gauges, and they present as well as the rest of the dash and pad. The upholstered surfaces appear to be close to perfect, and everything is said to work as it should. It features an aftermarket wheel and heater, along with what appears to be an aftermarket stereo. I don't have any objections to these changes because they all add to the car's character.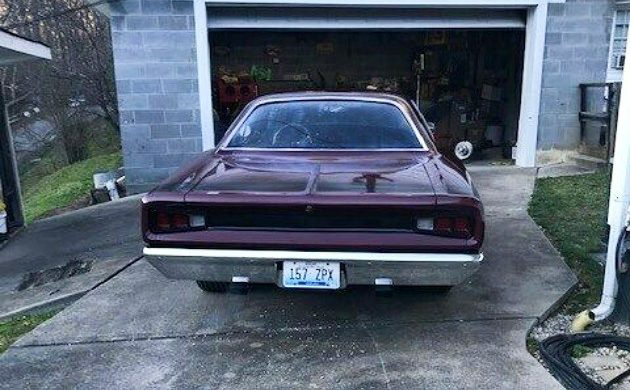 This 1968 Dodge Coronet would suit the buyer seeking a "plug-and-play" ownership experience and is not concerned about spotless originality. It is a tidy classic that has had a considerable amount of money spent on it and should offer power to burn under the right foot. The modifications that have been made are sensible, and they should result in a car that is both safe and enjoyable to drive. These are popular vehicles amongst enthusiasts, and this one should offer comparable performance to a Super Bee for a lot less money. That would explain why there have already been 22 bids and why I think it will be heading to a new home pretty soon.