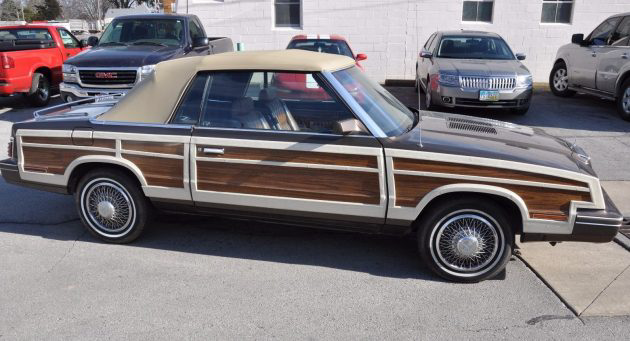 Ironically enough, one of the Seinfeld episodes that made the Chrysler LeBaron the object of many pop culture references was just on the other night. It was the last episode for the supposed "Jon Voight" car, as it burned on a city street after another character tinkered with the motor. It seems Hollywood loves to see LeBarons on fire, doesn't it? Fortunately, this example here on eBay is in fine shape and a desirable Mark Cross edition.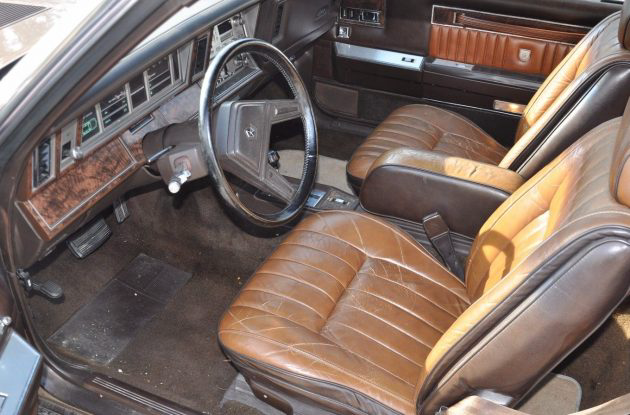 The Mark Cross package effectively added high-end leather trim that appears to be holding up well in this photo. Although Town & Country models received this leather option as standard equipment, the package allowed base model owners to add an extra dose of luxury to their wood-trimmed drop top. This car has under 100,000 miles on the chassis and is being sold due to the previous owner passing away. The real incentive to buy, however, may not be the interior but instead a recent engine install.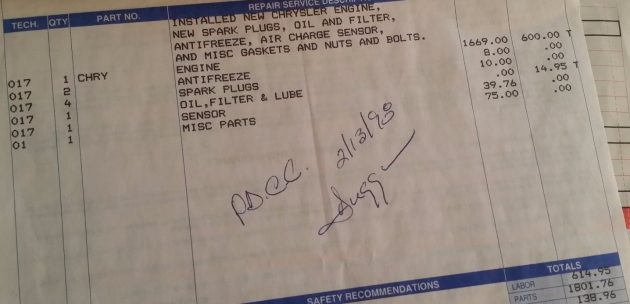 If that receipt is accurate, the drivetrain could have far fewer miles than the chassis (which doesn't have that many miles to begin with.) I would assume new means new – not new as in, "different." I'm also a bit jealous that it was possible to track down a replacement motor and have it installed for less than $2K! Anyway, this could be the best feature about this LeBaron, as it likely means there are plenty of miles left in this example, which appears free from any major corrosion – an uncommon occurrence for vehicles from Ohio.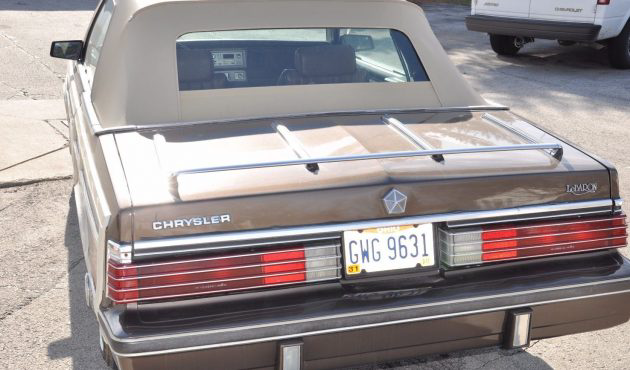 The seller provided ample pictures of the  typical rust trouble spots, like the fender wells and rockers. All areas look impressively solid, and the paint looks pretty sharp, too. I also spy what appears to be a recently installed exhaust system and tight-fitting top, all of which seems to indicate a lifetime of attentive owners for this LeBaron. While Hollywood may love burning them down, someone clearly enjoyed keeping this LeBaron alive. Bidding is still well under $5K at the moment with no reserve; is this one worth saving and driving?