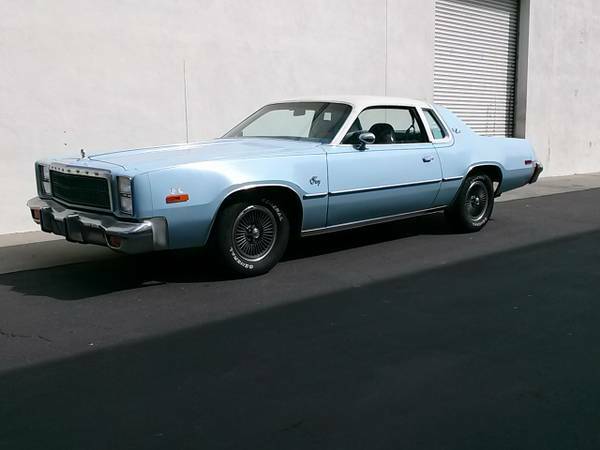 Meet Flo, a light blue 1977 Plymouth Fury Sport. A two-owner car, the current owner has enjoyed this Fury since 2015 and is looking to sell it in lieu of something more fuel efficient. Pat L. sent this one our way because not only is this a cool car, it was a Valvoline High Mile Club Spotlight vehicle last month in August. In the video, found here, the current owner expresses his fondness of this car and how much he has enjoyed it. The first owners bought it new with 9,000 miles on it (dealership demo vehicle) in 1978, and drove it until 2015. Sadly, the current owner is selling this car that he is clearly enamored with as can be seen in the Valvoline video. Find it here on Craigslist in Los Angeles with a $4,500 asking price.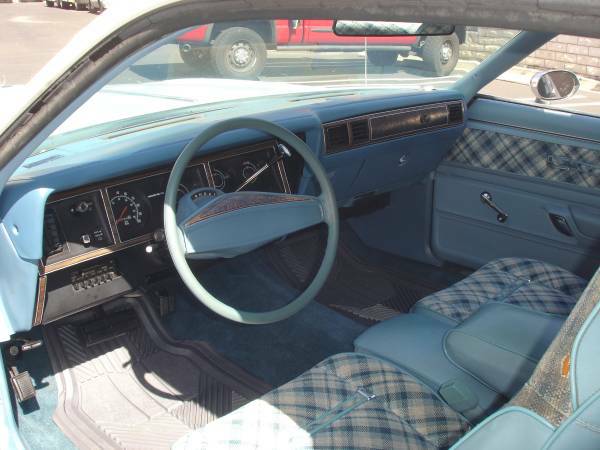 Though I love all cars blue, the blue on blue of this car is exceptional, if for no reason other than the blue plaid. Though dated to some, all old cars are dated, that's why we like them! Though already a nice looking car, the blue plaid seats and door panels complete the look and really help sell the car. If I were closer and car shopping, I would buy this car possibly for the plaid alone! Though there are some minor rips here and there, the interior is in good condition for covering 108,500 maintained (not babied) miles. This Fury is clean, simple, and ready to go.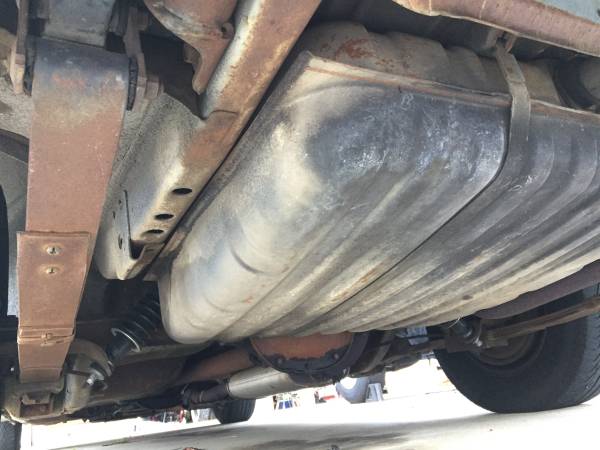 I'm not sure I would label this car as high-mileage, as at 40 years old 108,500 puts this Fury at under 3,000 miles a year aside from the initial 9,000 mile year. Most drivers average 15,000+ a year, so that means this car hasn't seen a great amount of driving. The underside is a testament to this being a California car, and having been maintained. There is very little rust, and the only defect visible from this angle is what looks to be a leaky differential cover. The owner has fully documented service and repair records for this Plymouth, as well as the Chrysler 360 under the hood. The engine was gone through in 1991 and bored over .030″ at that time.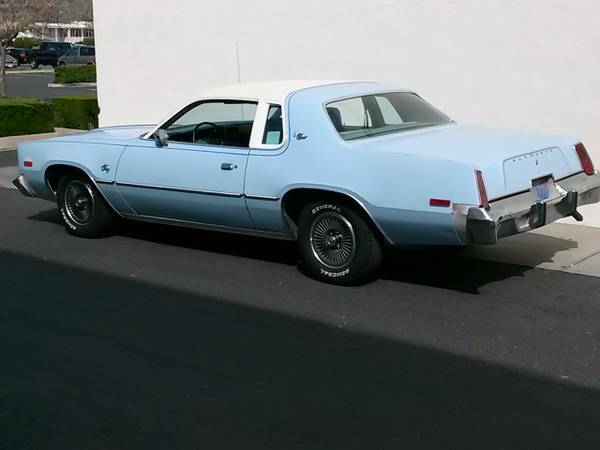 Since owning the car, the seller has done basic maintenance and a tune-up including new plugs, wires, hoses, etc. New door/window rubbers, carpet, and a heater core have also been installed as well as various other running gear and engine components and new tires. The seller states, "She starts great in cold weather as well as warm. Runs strong despite the lean burn Carter thermal-quadrajet carb," and mentions that the factory AM radio and speaker still work. The car has factory A/C, but it needs to be serviced as does the cruise control. Although this car isn't a loud and shiny head-turner, it is a nice looking machine that is straight out of the 1970s. Hopefully Flo finds the loving home she deserves!