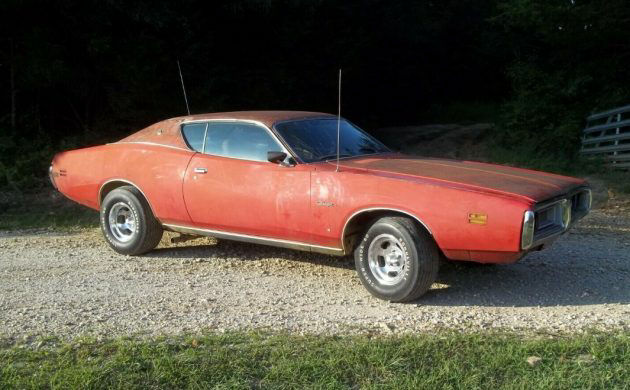 With five days remaining in the auction, this 1971 Dodge Charger is listed for sale here on eBay with 19 bids. The current auction bid is $3,383 which is kind of neat since the car is equipped with a 383 cubic inch Magnum V8 engine. The car is located in St. Louis, Missouri. The car was reportedly found in a barn and looks pretty good from a distance.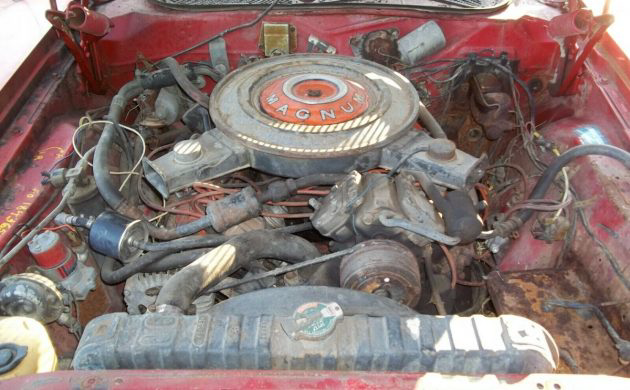 This car has been off the road since 1985 and it shows. The seller states that the 383 cubic inch V8 engine is numbers matching but is not sure of its condition. There were several models of the Dodge Charger offered in 1970 including the 500, R/T, and SE. The high impact colors that Dodge offered were discontinued after 1971.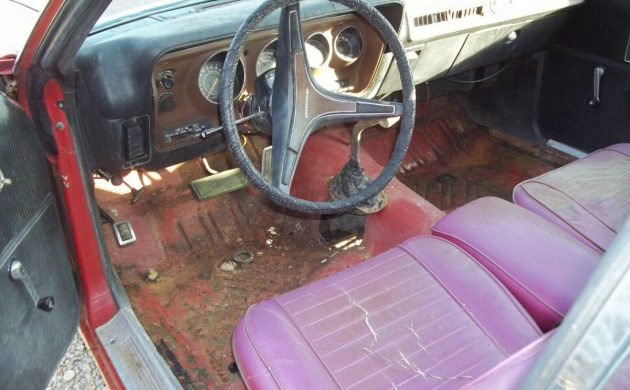 The ad states that the car was originally a column shifted automatic but at some point a floor mounted 4-speed transmission replaced the automatic transmission. You will notice that the car only has two pedals and the seller states that the 4 speed was replaced by an automatic transmission that is now floor mounted. The shifter still looks like a 4 speed to me.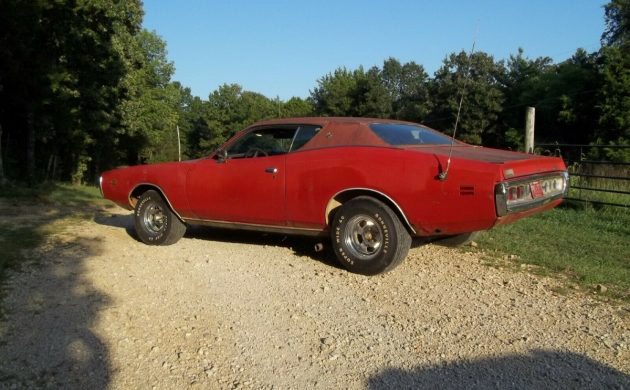 As for rust, the floor and trunk pans need replacement. The frame rails are said to be solid. There is rust in the front driver's side fender and lower quarter panels. The front windshield is cracked and someone added a big CB antenna to the driver quarter. The car is being sold at no reserve and, while a project, it is definitely worth saving.