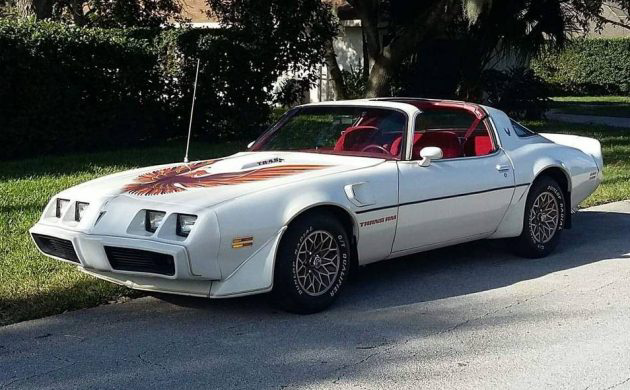 This 1980 Pontiac Trans Am has been garage kept for the past 34 years. The car is white with a red deluxe velour interior. The seller states that the car is original and matching numbers. It is listed for sale here on craigslist for $23,500. You can pick the car up in Daytona, Florida.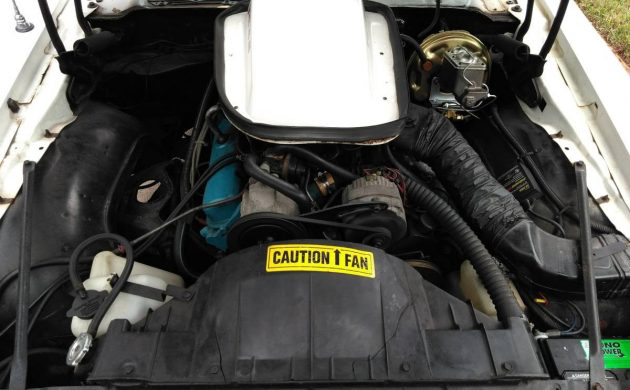 "It will not pass this way again" were the words penned by Car & Driver regarding the 1979 Trans Am in the January '79 issue. The last of the Pontiac 400's were stockpiled in 1978 and were installed in about 10,000 of the 117,000 Trans Ams in 1979. The next year the base engine was the 301 cubic inch V8 engine that was designed in 1977 for fuel economy. The 4.9 liter engine with a 4 barrel carburetor could only produce 155 horsepower but Pontiac also offered a turbocharged version that produced 210 horsepower.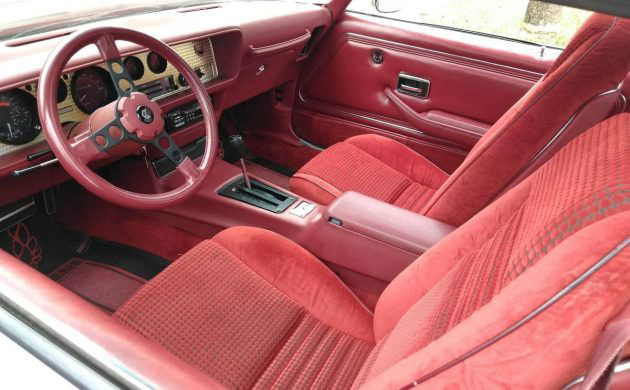 The red hobnail interior on this car looks pretty nice with only a little wear showing on the lower driver seat cushion. The car is equipped with tilt steering, power windows, and power locks. The transmission is operated by a console-mounted automatic transmission. If you wanted a 4 speed, your car would have to be equipped with a 305 cubic inch Chevrolet V8.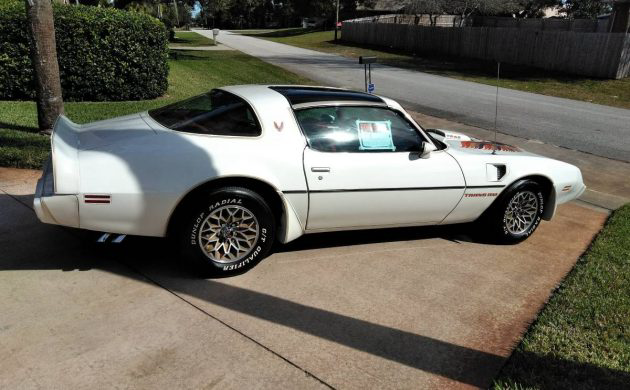 This car sits on 15×7 snowflake wheels. If the buyer had chosen the vaunted WS6 suspension package, the car would have been equipped with 15×8 snowflake wheels. The brakes and exhaust have been replaced. I am afraid the seller is just expecting too much for this low performing Trans Am. I love Trans Ams but I don't think this one is worth more than $14,000.