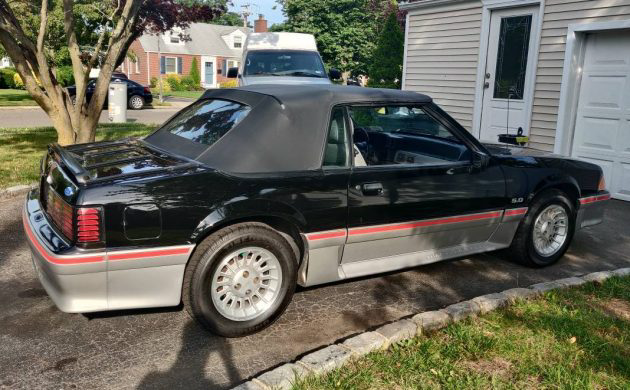 This 1988 Ford Mustang GT convertible is a low-mileage specimen that presents extremely well, albeit with some minor issues to sort out. Ford offered this generation of the Fox body in a variety of color combos that featured the predominant red stripe going around the bumpers and side paneling, and while we often seen red on white as the combo of choice, this dark gray / red / silver combo is definitely a looker. Mileage is low at just 46,871, and the Mustang is listed here on craigslist for $16,500.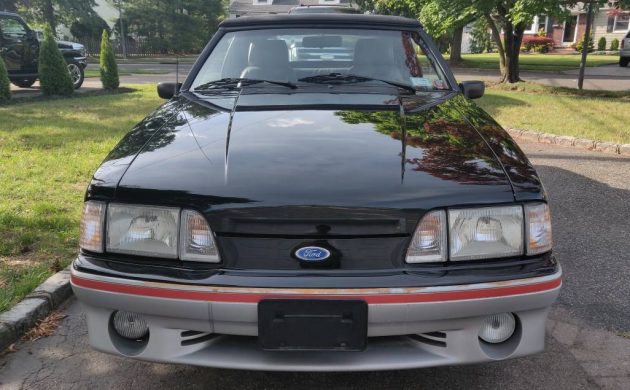 This Mustang GT appears to remain in stock, or very close to, stock condition, with the original wheels still attached and the aforementioned pin striping looking vibrant and healthy. I can't promise anything, but it has the appearance of a car that's never been painted. The seller states that the black convertible top is in decent shape but not perfect, likely indicating there are signs of wear and tear poking through, especially if it's original. The rear window looks clear and the top appears taught.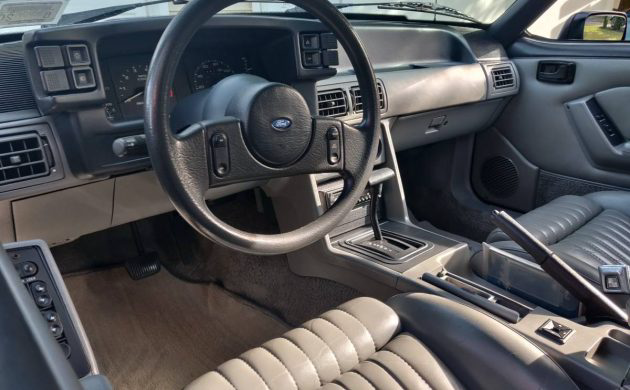 Inside, you'll find gray leather seating surfaces and an automatic transmission. The bucket seats look to be in minty shape, certainly what you'd expect for low mileage like this example has. The automatic may not set your heart racing, but lots of Fox bodies came with them, and even more so in the case of the drop top models. Inside, the seller notes there's an aftermarket radio and that the heater core has been replaced, and the A/C system has been converted to R134 – a big job the next owner won't have to tackle.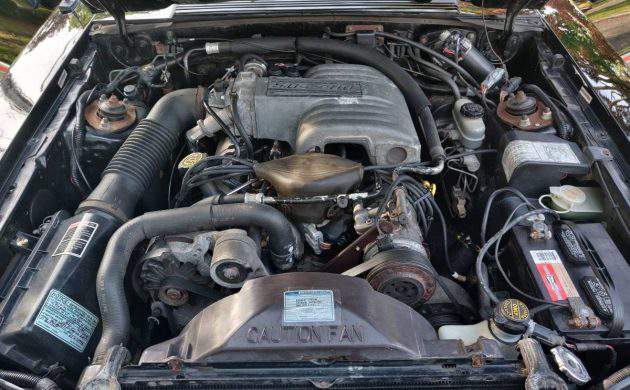 The venerable 5.0L V8 appears to be in completely stock condition, with not even a cold air intake installed to distort from how it left the factory. Lots of recent maintenance has been addressed, including: a new distributor cap and rotor; new spark plug wires; replaced lower and upper intake gasket; and new valve cover seals as well, in addition to other updates. Issues-wise, the right rear window doesn't go up but the seller states the motor still engages. Overall, a solid specimen that appears to have been loved, and the seller mentions he is motivated to sell.