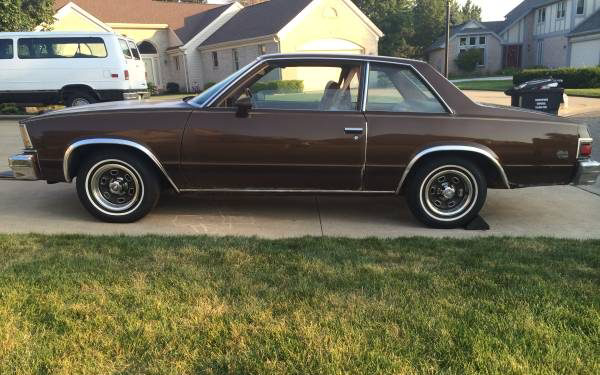 At first glance, this 1979 Malibu looks like the typical relic of days gone by. To most people driving past, this is just grandma's old brown Malibu pulled from the pasture it was put out to after she stopped driving. Upon closer inspection, it seems that this isn't a "grandma car" at all, or if it was she enjoyed driving something sporty. Though equipped with a Chevrolet 305 V8, this was the largest engine available in this car at that time, and it comes with something else that is definitely unique! Credit goes to Pat L. for the online find. Find it here on Craigslist in Michigan with a firm $5,000 price tag.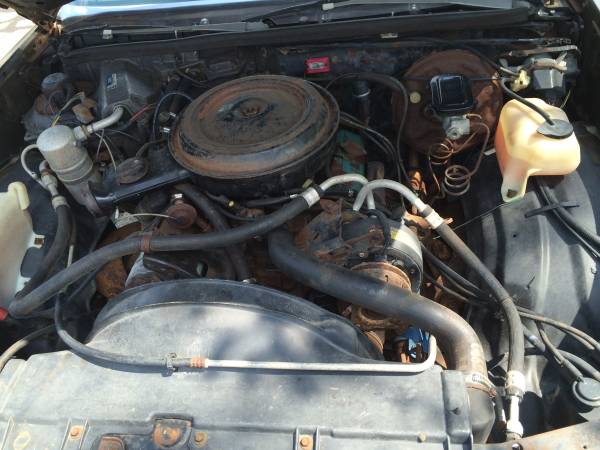 Under the hood sits a fairly standard 305 which is said to run poorly. What makes this Malibu unique is that this 305 is attached to an M20 4-speeed manual transmission! According to the seller, only 1,903 4-speed Malibus were built in 1979 making this a fairly unique and special vehicle. Though this car has certainly seen some use, it has been removed from barn storage after a decade long nap and the fact that it is currently running at all is a good sign. The seller recommends going through the brakes (also poor) as well as the engine after the car spent so much time sitting.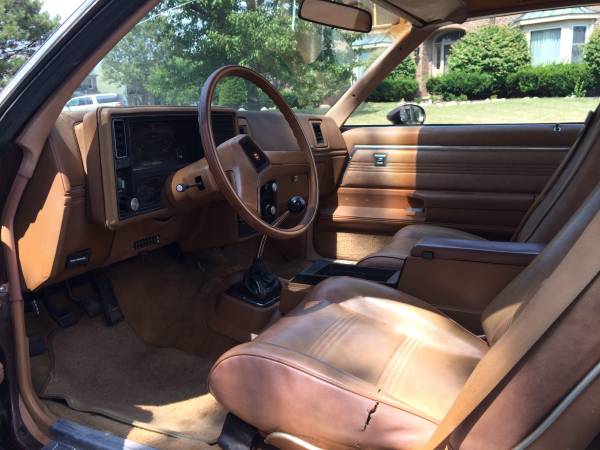 Need further proof that someone wanted an unassuming car that was fun to drive? Not only is the manual shifter visible in this picture, so are the optional bucket seats! This car also has air condition and an optional gauge package that is not pictured in the ad. Aside from a tear in the driver's seat and the lack of headliner fabric, the interior of this Malibu is in excellent shape considering it looks like this car did not receive much special treatment. With the bucket seats and the 4-speed, this Malibu would be a great cruiser that didn't attract the attention of too many people. Having a flashy car is fun, but often attracts a little more attention than some of us are comfortable with!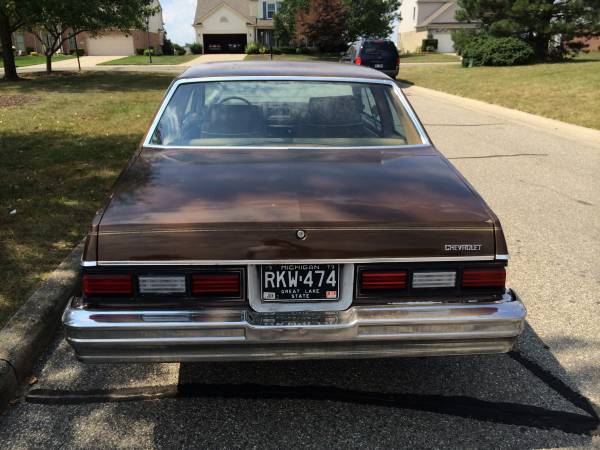 After finding a following in many circles from low-rider enthusiasts to drag racers, this generation of Malibu is getting sort of tough to find in unmolested original condition, let alone equipped with a factory 4-speed! This Malibu Classic is all original and unmolested, though it will need some minor rust repair to be completely solid. It will need floorpan repairs, quarter repairs, as well as some cosmetic interior fixes. That said, the trunk and frame are solid and the car is wearing its original paint. The seller is including a floorpan and a rust-free hood with the sale. Is this the perfect candidate for the high-horsepower build you've been planning? Or would you rather have an unusual daily driver?