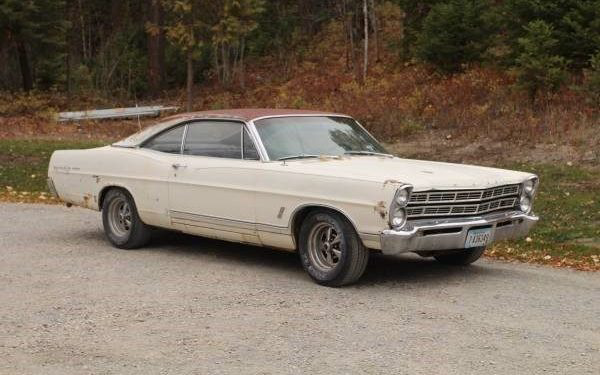 Wow!  My kind of project car here.  This appears to be a very original and solid 1967 Galaxy.  Enjoy driving it as you tackle small projects on the weekends.  Or enjoy it now for the summer and tear it down for a rebuild this winter. For sale here on craigslist in the resort town of Whitefish, Montana.  The seller just reduced price to $3,000, but depending on where you live, shipping cost may be a consideration to factor into your budget.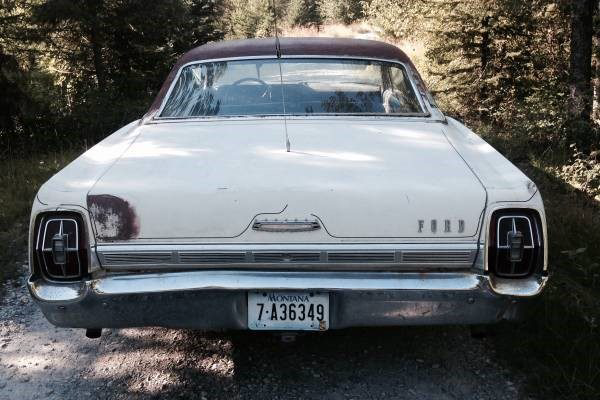 This car has obviously seen some dents and dings over the years, but looks relatively rust free. Not sure what the large spot on the left side of the trunk lid is? Looks like it may be some older body work as it does not fit in with the rest of the patina on the car, but it's in an odd spot for a major dent. Overall, the car has great patina and could definitely be driven with the body as-is.
This car purports to have the original 390 that has been blue printed and balanced, described by the seller as "strong." If that's true, it would be hard to beat a project that doesn't need major engine work. Clocking in with 315hp, weighing almost 4,000 pounds, these weren't the fastest cars of 1967, but they could hold their own. It's almost a shame the car doesn't have a straight six or replacement engine though. Dropping in a crate Coyote or built big block would be a fun way to motivate a car like this.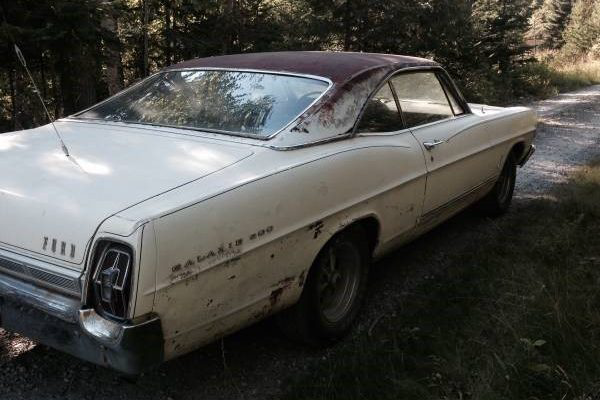 The ad has no pictures of the driver's side, interior, engine bay or inside the trunk.  The interior is described as "poor, but could easily look like new with a little effort."  Not exactly sure what that means?  The rear quarter panel may have suffered an impact and have been pounded out, but it's hard to tell from the pictures.  The belt body line appears to be okay, so it may just be the lighting in the photos.  This seems to be a great project and would be a fun car to drive as you work on it.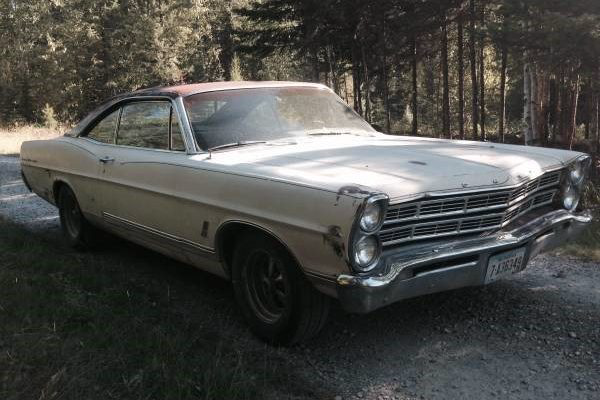 The grill and trim appear to be mostly all there and largely straight.  Don't you love the look of the stacked head lights?  Very similar body style to the same year GTO.  Some rust on the rear bumper and some dings in the trim, but overall not bad for a car that's 50 years old.  The ad says it has power steering and disc brakes, which are bonuses if you are going to drive it right way.  Some new tires and wheels and this would be a great driver.