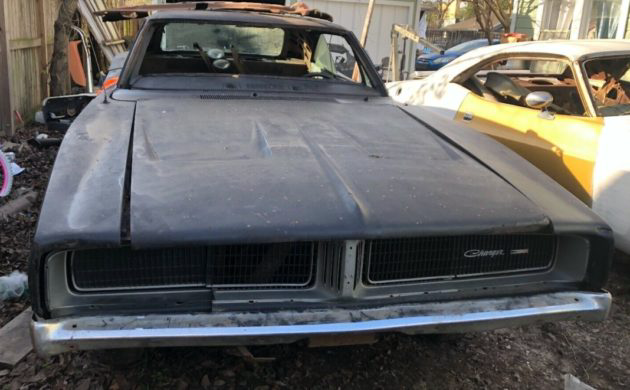 This 1969 Dodge Charger looks pretty menacing in flat-black paint. Based on the photos, it will probably be a big project, but it might be worth the effort. It can be found for sale here on eBay with a current bid of $7,000. Located in Houston, Texas, there are some definite rust issues, but it seems to be mainly confined to the floors and trunk. Let's take a look at this mighty Mopar and thanks to Jamie for the tip on this cool ride.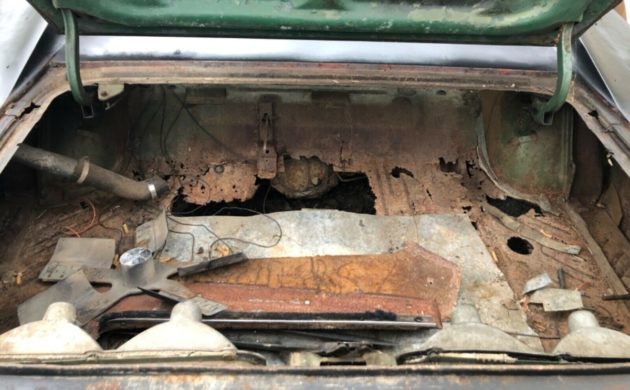 As you can see, there's not much holding the trunk area together. At least you have good access to the rear end! There are quite a few good aftermarket sources for replacement panels for these cars. If the rot hasn't invaded the body panels or frame too bad, it should be savable. The good thing about this car is it has the fender tag and clean title.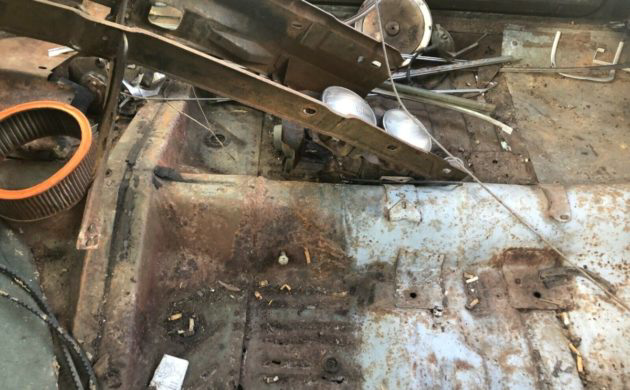 The ad says the floor pans "need work." If they are anything like the trunk, they probably just need to be replaced. With a lot of these cars, by the time you cut out the rot and get to weldable sheet metal, you might as well replace the whole pan. Along with the spare parts you can see in this photo, there appears to also be an extra grille inside along with a bumper, radiator supports, etc.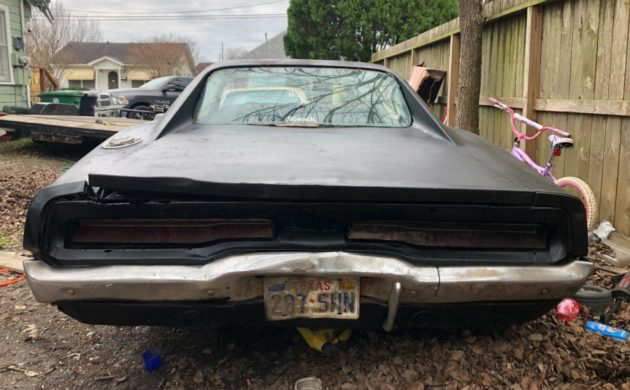 There is no photo of the engine compartment, but the ad does say it was originally a 318 car. Unfortunately, the original engine is long-gone and the car only comes with a transmission. While these cars are more desirable with the numbers-matching drivetrain in place, having the original engine gone leaves a blank slate for the new owner. How about a 1000 horsepower "Hellephant" crate Hemi? While the Hellephants sold out very quickly (at $30,000 each!), I'm sure there will be some popping up on the aftermarket. If you aren't familiar with the Hellephant, you can read more here on caranddriver.com. Let us know what your ideal engine swap for this car would be.