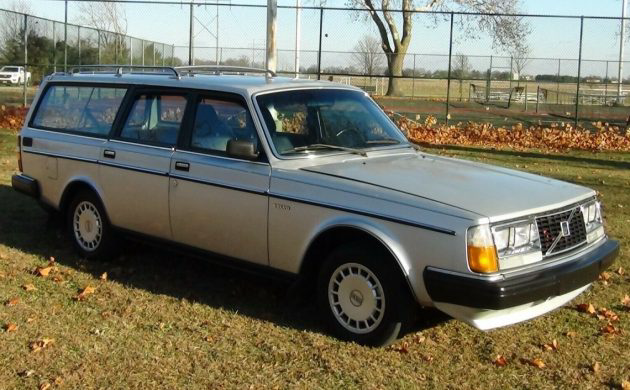 This 1985 Volvo 240 DL wagon may have high miles but it remains in seemingly excellent condition. The odometer reading is fairly typical for one of Volvo's hardiest models, with over 300,000 on the clock, but the condition of the body seems to be that of a car with half that distance covered. The 240 is described as being a southern car and a well-loved example, with running gear that is in good working order and an interior that is almost too good to be true. Check out this high-mileage 240 here on eBay where bidding is just over $2K and the reserve remains unmet.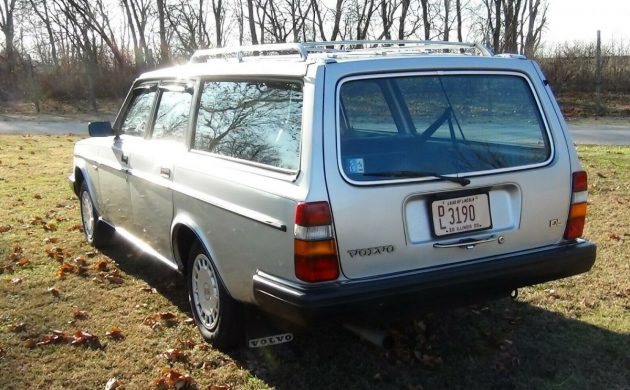 It's odd to me to see one of these described as a southern car because I typically associate them with old-money New England. My grandmother owned one of these not because she was any sort of blue blood, but because she was impressed by the safety record and wanted to lug her grandkids around. I can still remember the all-weather floormats with their grid pattern, and the glacial acceleration. They weren't especially sexy cars, but you certainly felt like you were riding around in bank vault (at least as a five-year-old.) This example retains its original mudflaps, hubcaps, and four-eyed headlight design, which would change in later years to one gigantic sealed-beam unit.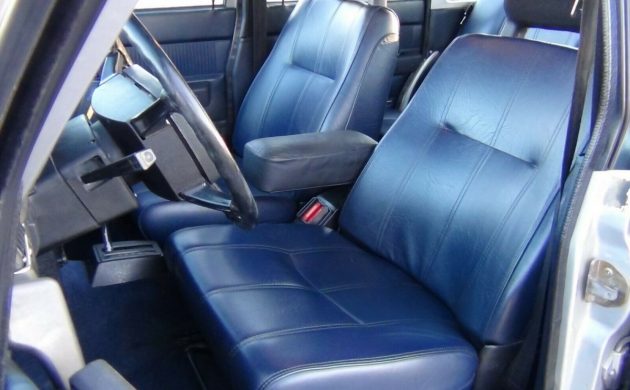 The Volvos of this era were not entirely different from Mercedes' W123 and W124 lines, with extremely durable materials underpinning a robust structure that could seemingly withstand years of abuse. Even so, it's hard to believe a car with over 300,000 miles could still look this good inside, but the seller claims the 240 remains completely original. Judging by the condition of the front seats versus the armrest, it seems plausible to me the front buckets were re-done, but only the prior owner could tell us for sure. The rest of the cabin looks equally nice, and it wouldn't surprise me if this also used by a set of grandparents for the sporadic hauling of children.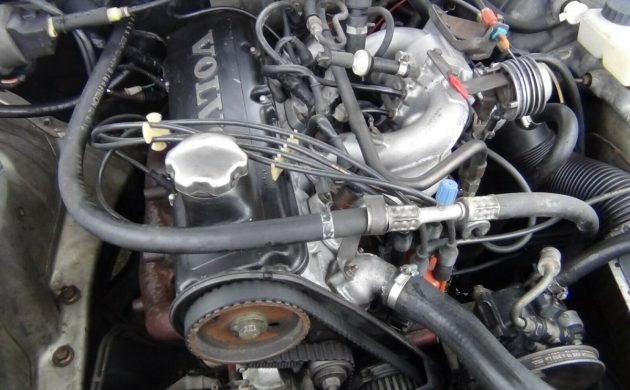 Given how clean things look underhood, it wouldn't surprise me to see a factory maintenance booklet stamped all the way up to 300K. The engine bay effectively puts to rest any doubts that this 240 hasn't been loved, and the seller notes that a box of spare parts that accompanies it further points to years in the care of an attentive owner. The 240 is listed with a Buy-It-Now of $4,995, which seems quite fair to me considering the condition. I'd have a hard time not tweaking it slightly, which would include European-spec headlights, a set of factory Virgo wheels, and a very modest suspension drop – and then just cruising in the low-speed lane.