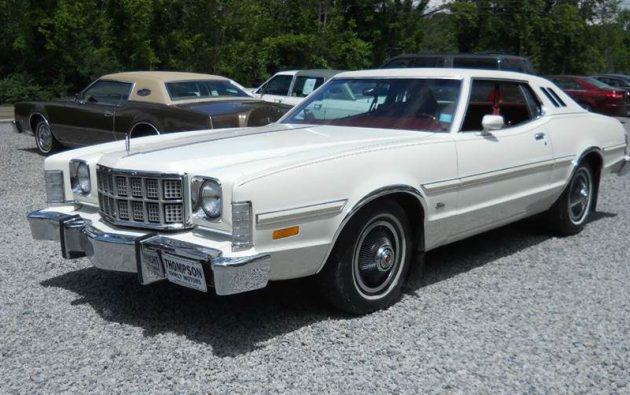 When the United States began to crack down on bumper laws in the early 1970s, many cars did not wear the new look well. Most manufacturers slapped shock-absorbing bumpers onto pre-existing designs and accommodated for the new space between the body and the bumper with plastic filler panels. Although pretty much no car was flattered by the new design, I have to say that Ford products looked particularly terrible. This 1975 Torino is no exception, though I'll admit it still appeals to me! It is rare to see a car from this era still in good condition, let alone in excellent condition still wearing its original wheel covers and impact bumpers. Find it here on the Thompson Family Motors website in Ohio with a steep asking price of $12,700.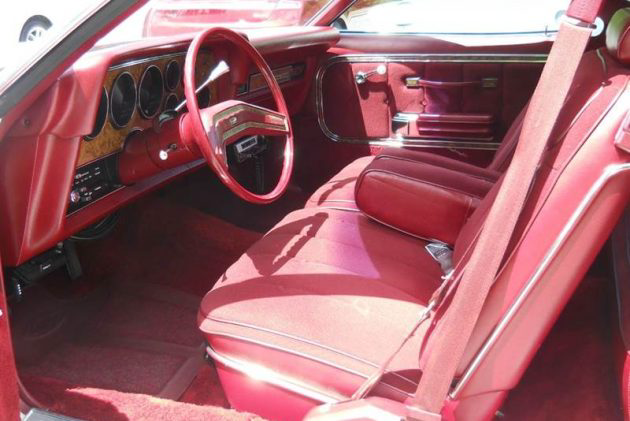 If this car interests you at all, I highly recommend looking at the full ad. The dealership includes a large amount of information, as well as 94 detailed photographs of the car. Naturally, this car is sporting the ever-popular white paint with red interior color combination. The interior looks like it has never been sat in, and justifiably so as the seller claims the car has only covered 8,505 miles since new! Based on the condition of the seats, dash, and steering wheel I have no reason to doubt the legitimacy of that statement. I can definitely see grandma only driving this car to church on Sundays, and grandson selling it because he is afraid to be seen in it.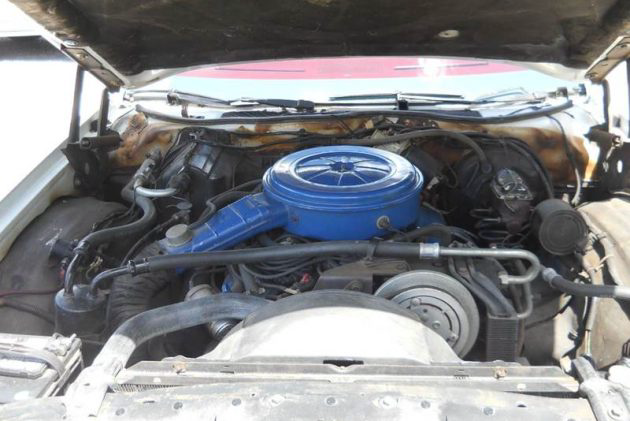 Under the hood is what appears to be a well-maintained 351 Windsor, and with a good cleaning and detailing I think this car would show nicely as a survivor. Visible under the hood, and in some of the undercarriage photos is mild rust stains that make me wonder how air-tight the garage this car was stored in. Oddly enough, this car is equipped with a radio delete and a tachometer, so maybe the original owner liked racing, though with 143 horsepower, I doubt it. You'll note that there is an air conditioning compressor in place, and the dealership states that it works well.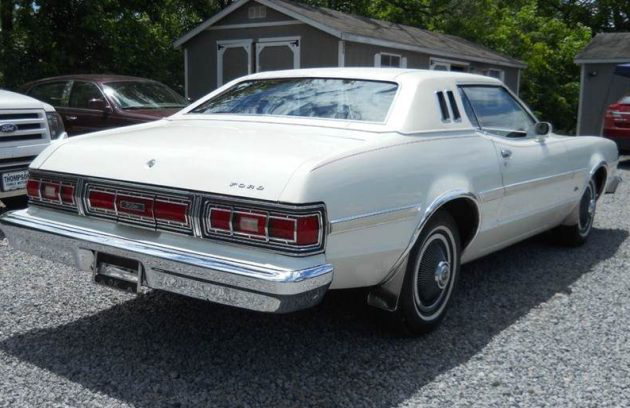 Whether you like the look of it or not, this Torino is in fantastic condition. It looks to have been well-maintained, and is touted to be ready to go with no work needed. It even has the original tires and belts, and although the dealer claims they are in good shape, I would likely replace them for safety's sake. This car has the original manuals, bill of sale, and is all original minus some minor body repair done in 1977. If big beautiful bumpers are your thing, and low mileage cars are your game, this is definitely the ride for you!