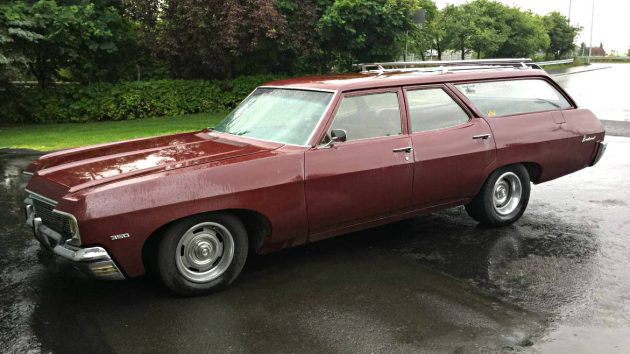 With a clean and sorted muscular look, not all is apparent with this Brookwood wagon. At one point or another this wagon has become someone's restomod of sorts as there is boost on the ready under the hood. Very clean, and likely a thrill to drive, this supercharged wagon can be your for just $6,500! Take a look at it here on craigslist out of Dimond, Alaska.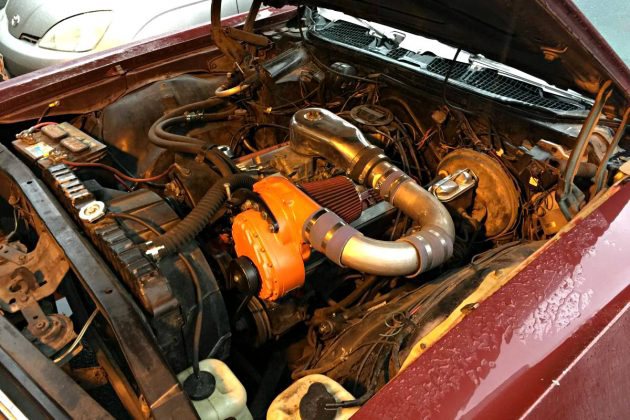 Packing a small block Chevrolet 350 V8 and a centrifugal supercharger, it is clear that this wagon has some "scoot" to offer, and is likely a fun ride. There isn't a whole lot of information provided on this wagon, but the pictures say enough to get you asking the "right" questions. Tubular control arms, and a serviceable pan hard rod have been added to improve the fun level of this family hauler. For an Alaskan car, there is little oxidation or rust under the hood showing that this wagon gets special treatment for the change of seasons.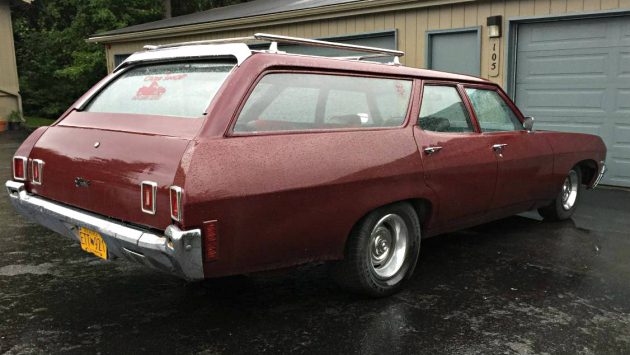 While there are no interior photos, the exterior presents nicely showing a lovely shimmer to the paint, and not a speck of rust in sight. Most of the body trim has been removed, and the remaining has been painted. Staggered rallye wheels look the part, and are a subtle way to set off this classic wagon. As far as damage does, there isn't really anything apparent from the images. Not to say that there may not be some concerning rock chips or any other issues obscured in the images. Considering the tidy exterior appearance and nice engine bay, I would hope and assume the interior is as nice as the rest of the car appears. Supercharged with great muscular looks, would you jump on this high strung family mover?